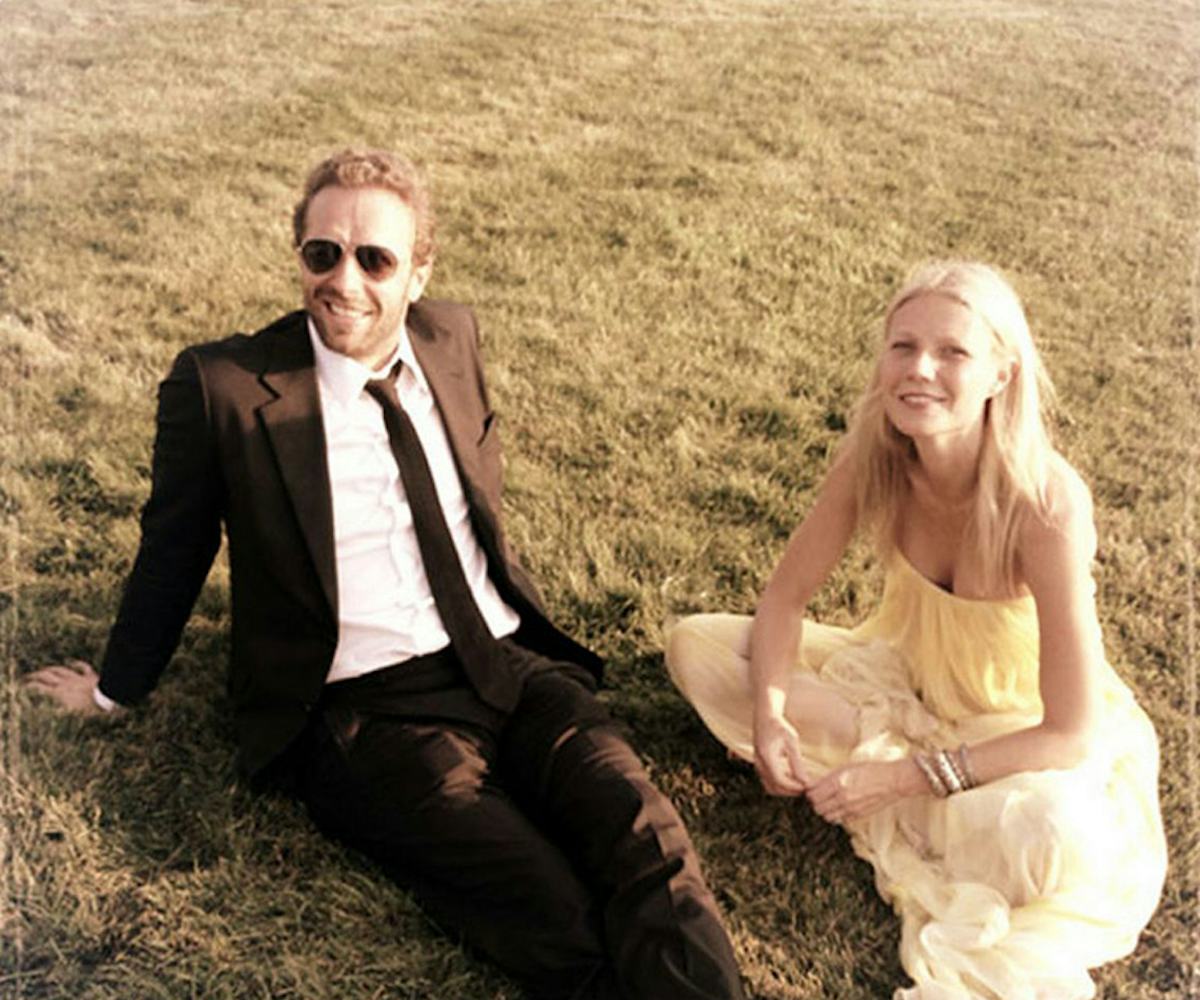 Photo: via Gwyneth Paltrow.
Listen To Conscious Uncouple Gwyneth Paltrow + Chris Martin's Song Together
mom rock at it's most '90s
Coldplay's last album, Ghost Stories, was a breakup album. It was très triste, and rightly so: Chris Martin and Gwyneth Paltrow ended their marriage (which spanned over a decade) and everything in the band's lead singer's life was blue. (Literally and figuratively—that entire album's artwork was drenched in the hue.)
Now, everything is in full color. Coldplay's forthcoming album, A Head Full of Dreams, is saturated in a kaleidoscope of shades and features upbeat tracks with Beyoncé, Blue Ivy, Martin's current girlfriend, Annabelle Wallis, and his friendly ex, Gwyneth Paltrow. Their song together, "Everglow," has nothing to do with conscious uncoupling, but a lot to do with "a relationship's enduring spark."
Paltrow's role is a blink-and-you'll-miss-it kind of moment. Somewhere within the late '90s-meets-early-aughts pop-ballad track (Savage Garden fans will love this song) is Paltrow's voice. She's not singing like she did on Glee, but more coo-cooing in the background like Blue Ivy did on Jay Z's song "Glory." There are moments where a lighter voice harmonizes with Martin's, so soft it could just be a phantom voice. Is that a metaphor for their relationship? Yeah, man; totally. Anyway, here's to Coldplay bringing this kind of ballad back. Light them lighters, raise them to the sky, and sway to this.
A Head Full of Dreams is out December 4.