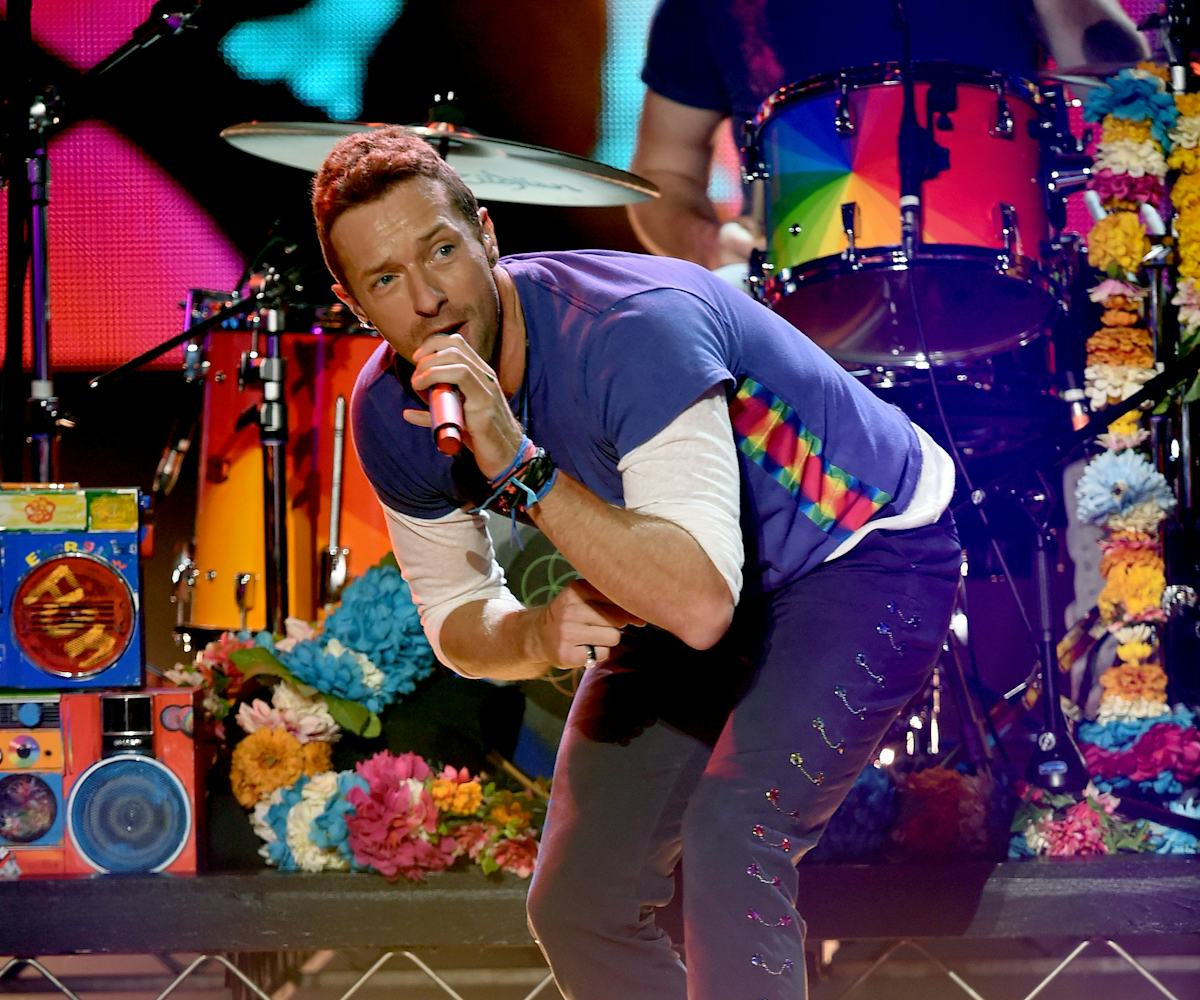 Photo by Kevin Winter/Getty Images
Coldplay Just Scored The Gosh Darn Superbowl!
Once-indie artists Coldplay have reportedly been tapped to play the halftime show at Super Bowl 50 in San Francisco, a sure-fire sign of their global reach. The band's latest album, A Head Full of Dreams, comes out this Friday, but you can bet when the big show rolls around on February 7, they'll be sticking mostly to their crowd-pleasing hits. "Yellow," anyone? "Clocks"? "Fix You"? Yes, all of them, please. 
But if that wasn't enough, there is a rumor that the reigning queen of the Super Bowl halftime show (and the universe), Beyoncé, will make a guest appearance, presumably to duet on her recent Coldplay collab, "Hymn for the Weekend." 
Coldplay is in that top tier of pop acts that are in the running for the Super Bowl half time extravaganza just about every year. (Adam Levine recently revealed on The Howard Stern Show that Maroon 5 has come close to getting the gig in the past.) The booking always represents the largest audience an artist will likey perform for in their careers (if you include the people watching at home). For instance, a record 118.5 million people viewed Katy Perry and Left Shark tear it up last year. If those rumors of a Queen Bey cameo prove true, then Chris Martin and the boys have a good shot at breaking that mark. 
(Via Variety)