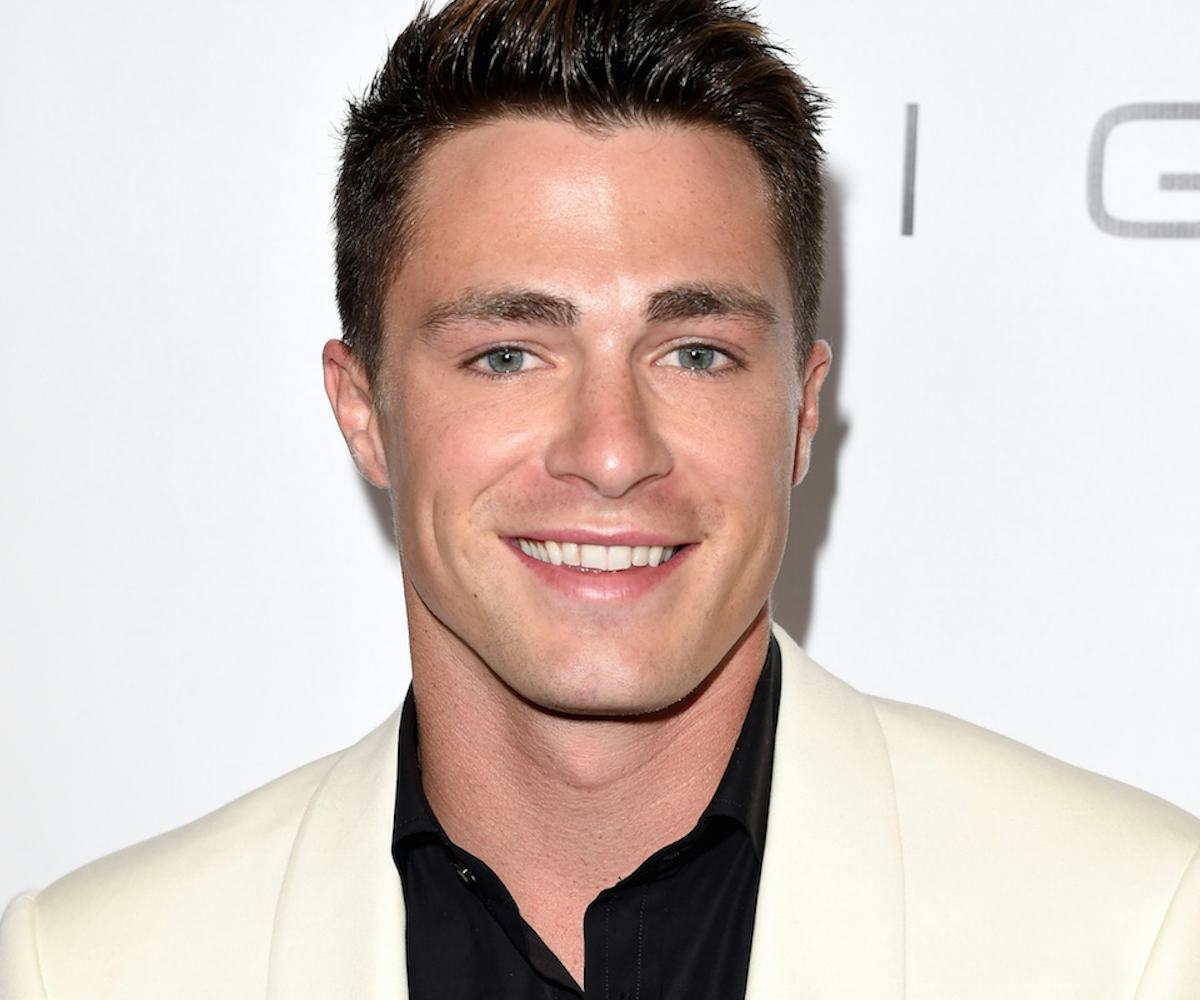 Photo Jason Merritt/Getty Images
Colton Haynes Officially Comes Out, Talks Rehab In 'EW'
"I'm happier than I've ever been"
Colton Haynes' sexuality has been one of those not-so-secret showbiz secrets for a long time now. As noted in his new, probing interview in Entertainment Weekly, he's been out to his friends, his family, his co-workers on Arrow and Teen Wolf, and so on. Also, there were tons of hints to pick up via his social media presence and his work with photographer Tyler Shields. But, truly, he'd never been out out.
All that has changed with yesterday's interview which not only covers his sexuality but his battle with what appears to be a vicious case of anxiety disorder. "I should have made a comment or a statement, but I just wasn't ready," Haynes said about his past. "I didn't feel like I owed anyone anything. I think in due time, everyone has to make those decisions when they're ready, and I wasn't yet. But I felt like I was letting people down by not coming forward with the rest of what I should have said."
He adds that being gay in Hollywood has added to his anxiety, a condition that has, according to him, landed him in rehab. "People want you to be that GQ image that you put out, but people don't realize what it's like to act 24 hours a day. I'd go home and I was still acting," he said. "People who are so judgmental about those who are gay or different don't realize that acting 24 hours a day is the most exhausting thing in the world." 
Seems that Haynes is out the other side, now—open, more relaxed, and ready to be truly himself. "It took me so long to get to this point, but I'm doing so good," he tells EW. "I'm happier than I've ever been, and healthier than I've ever been, and that's what I care about." Us too, Colton. Us too.