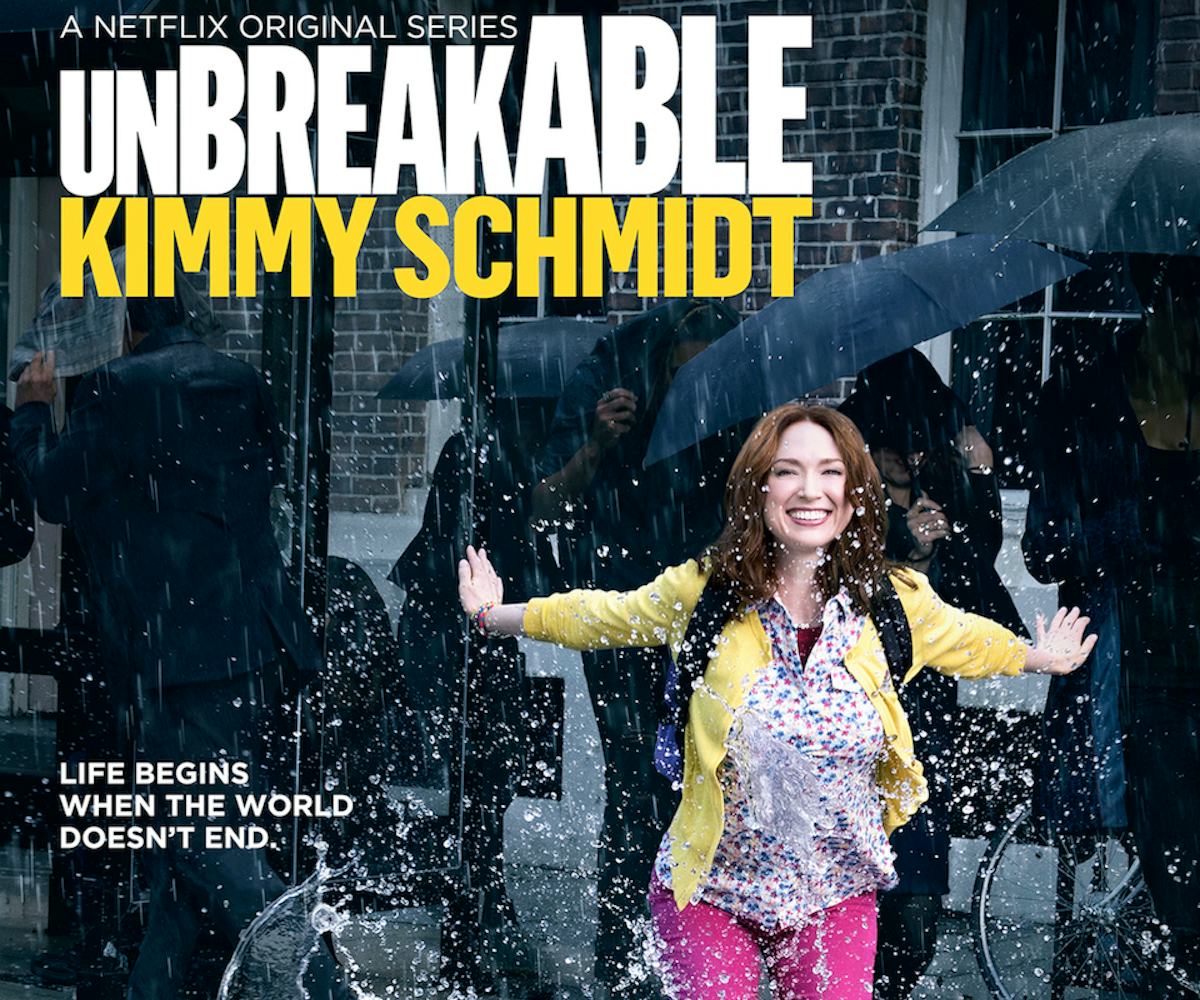 Photo via Netflix
Here Are The Absolute Best Movies And Shows Coming To Netflix In April
It's almost April and while we could go out and enjoy the (hopefully) nice weather that the month has to offer, the honest truth is that we will probably just be binge-watching shows and movies the whole time. Frankly, Netflix's lineup for the month is—as always—so jam-packed that there's really no reason to see the sun.
April features the debut of Oscar-winning faves such as Erin Brockovich and 2001: A Space Odyssey, among other A-list content. For those rom-com nights when a pint of Ben & Jerry's becomes a valid dinner replacement, movies like The Princess Bride and Something's Gotta Give are only a click away. If you, on the other hand, want to satisfy your inner child, family treats like the Minions movie and Danger Mouse are on deck.
As well, the streaming service has upped its originals game with the second season of Unbreakable Kimmy Schmidt (we can only pray for more iconic guest appearances), a closer look at the murder of wrestler David Schultz in Team Foxcatcher, and others. So get ready to wear those pajamas and forget what the sky looks like because everything you need to binge on is in the gallery below.
2001: A Space Odyssey (1968)
April 1
A Clockwork Orange (1971)
April 1
Anthony Bourdain: Parts Unknown (Season 5)
April 1
The Ascent of Woman: A 10,000 Year Story
April 1
Best in Show (2000)
April 1
Bob's Burgers (Season 5)
April 1
Boogie Nights (1997)
April 1
Breathe (2014)
April 1
Charlie and the Chocolate Factory (2005)
April 1
Codegirl (2015)
April 1
Colegas (2012)
April 1
Cujo (1983)
April 1
Erin Brockovich (2000)
April 1
Explorers (1985)
April 1
Frank and Cindy (2015)
April 1
Jeremy Scott: The People's Designer (2015)
April 1
Kids Baking Championships(Season 1)
April 1
Looking for Richard (1996)
April 1
Lost & Found Music Studios (Season 1 ­­NETFLIX ORIGINAL)
April 1
The Mask You Live In (2015)
April 1
My Girl (1991)
April 1
Mystic River (2003)
April 1
The Next Best Thing (2000)
April 1
The Perfect Storm (2000)
April 1
The Princess Bride (1987)
April 1
The Ranch (Part 1 ­­ NETFLIX ORIGINAL)
April 1
Rev Run's Sunday Suppers (2014)
April 1
Say It Isn't So (2001)
April 1
The Shawshank Redemption (1994)
April 1
Scrooged (1988)
April 1
Something's Gotta Give (2003)
April 1
Sunset Boulevard (1950)
April 1
Under the Same Moon (2007)
April 1
Hush (2016)
April 8
Look Who's Back (2015)
April 9
Girl Meets World (Season 2)
April 10
AJIN (Season 1­­ NETFLIX ORIGINAL)
April 12
Belgica (2016)
April 15
Cuckoo (Season 3 ­­ NETFLIX ORIGINAL)
April 15
Kong King of the Apes (NETFLIX ORIGINAL)
April 15
Unbreakable Kimmy Schmidt (Season 2 ­­NETFLIX ORIGINAL)
April 15
How to Get Away with Murder (Season 2)
April 16
Lost Girl (Season 5)
April 17
The Messengers (Season 1)
April 17
Patton Oswalt: Talking for Clapping ­­(NETFLIX ORIGINAL)
April 22
Minions (2015)
April 24
Begin Again (2014)
April 27
The Fosters (Season 3)
April 27
Danger Mouse (Season 1 ­­ NETFLIX ORIGINAL)
April 29
Hellion (2014)
April 29
Special Correspondents (NETFLIX ORIGINAL)
April 29
Team Foxcatcher­­ (NETFLIX ORIGINAL)
April 29
Sensitive Skin (Season 2)
April 30