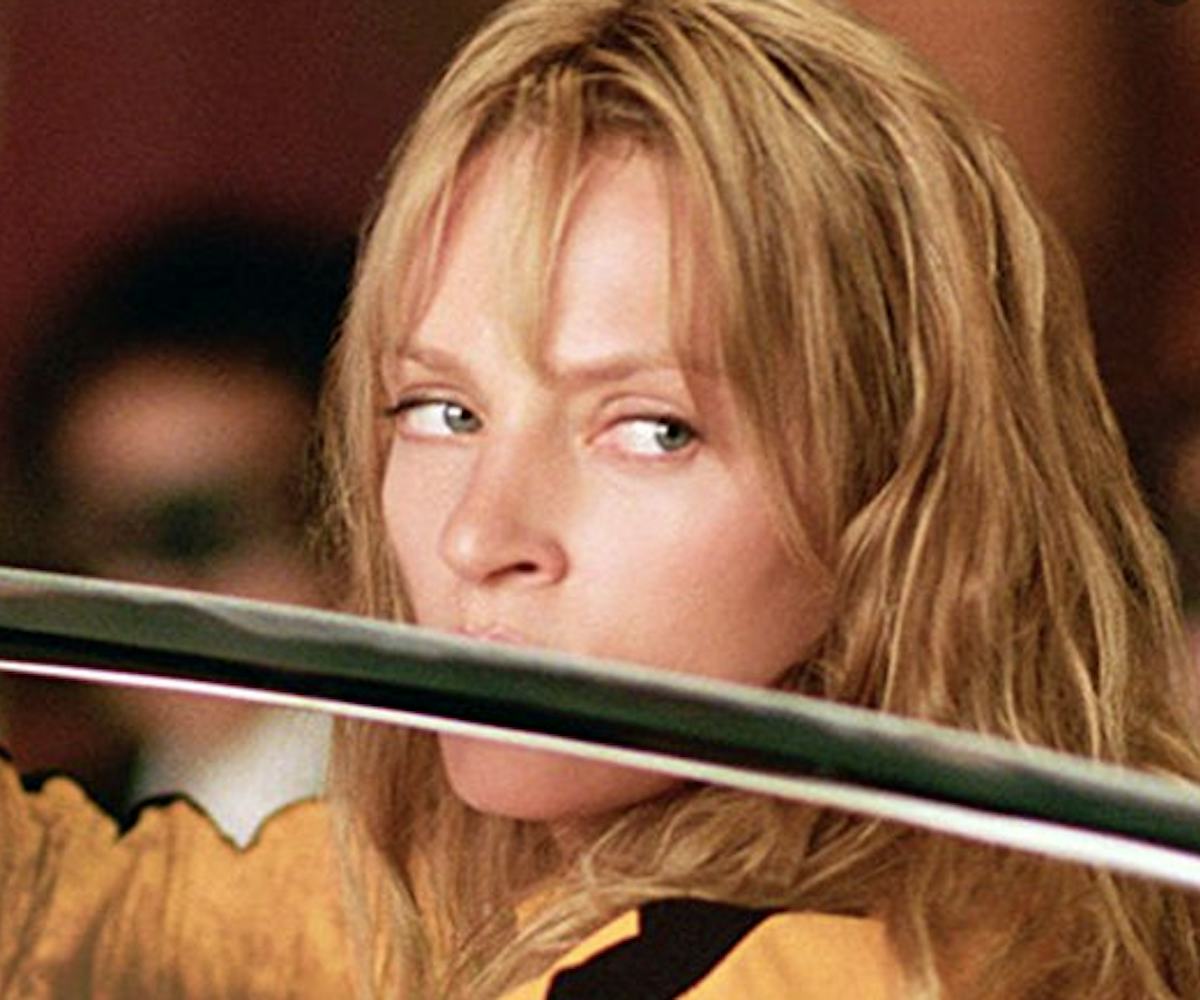 image via amazon
Here's A List of Everything Leaving and Coming To Netflix In February
Plan the perfect Valentine's day binge-watching session
The name of the Netflix game this February is franchise. A bunch of film series is set to arrive on the streaming service next month, including American Pie and the Ocean's films (perfect for bingeing on before the all-female Ocean's 8 opens in June). Ella Enchanted will make for a perfect Galentine's Day viewing, but if you're looking for something a little edgier than Anne Hathaway singing "Don't Go Breaking My Heart," Amber Tamblyn's directorial debut, Paint It Black, will also be available, as well as the first two volumes of Kill Bill.
Luckily, there won't be too many painful partings this month, with the only notable exits being a few holiday movies, stand-up specials from Hannibal Buress, and the first eight seasons of Family Guy. Check the full list, below, to see everything arriving and leaving Netflix in February. 
We still have plenty of cold weather left in the season, so don't take yourself out of the hygge mentality just yet. Instead, prepare to cozy up with a binge or two until Punxsutawney Phil lets us know when we can stop hibernating.
Arriving to Netflix February 2018
Feb. 1
3000 Miles to Graceland
42 Grams
Aeon Flux
American Pie
American Pie 2
American Pie Presents: Band Camp
American Pie Presents: The Book of Love
American Pie Presents: The Naked Mile
Ella Enchanted
Extract
Goodfellas
How the Beatles Changed the World
John Mellencamp: Plain Spoken
Kill Bill: Vol. 1
Kill Bill: Vol. 2
Lara Croft: Tomb Raider
Liberated: The New Sexual Revolution
Lovesick
Meet the Fockers
Meet the Parents
Men in Black
National Parks Adventure
Ocean's Eleven
Ocean's Thirteen
Ocean's Twelve
Paint It Black
Scream 3
The Hurt Locker
Walk Hard: The Dewey Cox Story
Z Nation: Season 4
Feb. 2
Altered Carbon: Season 1
Cabin Fever
Coach Snoop: Season 1
Kavin Jay: Everybody Calm Down!
Luna Petunia: Return to Amazia: Season 1
On Body and Soul
Feb. 6
Fred Armisen: Standup for Drummers
Valor: Season 1
Feb. 7
Imposters: Season 1
Queer Eye: Season 1
Feb. 8
6 Days
The Emoji Movie
Feb. 9
Fate/Apocrypha: Part 2
My Next Guest Needs No Introduction With David Letterman: George Clooney
Seeing Allred
The Ritual
The Trader (Sovdagari)
When We First Met
Feb. 14
Greenhouse Academy: Season 2
Love Per Square Foot
Feb. 15
Deep Undercover Collection: Collection 2
Re:Mind: Season 1
Feb. 16
DreamWorks Dragons: Race to the Edge: Season 6
Evan Almighty
Everything Sucks!: Season 1
Irreplaceable You
First Team: Juventus: Season 1
Feb. 17
Blood Money
Feb. 18
The Joel McHale Show with Joel McHale
Feb. 19
Dismissed
Fullmetal Alchemist
Feb. 20
Bates Motel: Season 5
The Frankenstein Chronicles: Season 1 and Season 2
Feb. 21
Forgotten
Lincoln
The Bachelors
Feb. 22
Atomic Puppet: Season 1
Feb. 23
Marseille: Season 2
Mute
Seven Seconds: Season 1
Ugly Delicious: Season 1
Feb. 24
Jeepers Creepers 3
Feb. 26
El Vato: Season 2
Heyday of the Insensitive Bastards
People You May Know
Sin Senos sí Hay Paraíso: Season 2
Winnie
Feb. 27
Derren Brown: The Push
Marlon Wayans: Woke-ish
Leaving Netflix February 2018
Feb. 1
Brubaker
Corpse Bride
Day Watch
Desk Set
Enquiring Minds
Everyone's Hero
Hard Candy
How to Steal a Million
King Arthur
Magic City: Season 1-2
Night Watch
Open Season: Scared Silly
Perfect Stranger
Project X
Silver Streak
Stranger by the Lake
The Benchwarmers
The Five Heartbeats
The Fury
The Longest Day
The Nightmare Before Christmas
Tin Man
Top Gear: Series 19-23
Voyage to the Bottom of the Sea
Feb. 2
A Ballerina's Tale
Feb. 3
The Texas Chainsaw Massacre: The Beginning
Feb. 5
Hannibal Buress: Animal Furnace
Hannibal Buress: Live from Chicago
Feb. 10
Dragonheart: The Shadowed Claw
Feb. 11
A Little Bit of Heaven
Feb. 12
Honeymoon
Feb. 14
Family Guy: Season 1-8
Feb. 15
12 Dog Days Till Christmas
A Christmas Kiss II
Before I Go to Sleep
Burn Notice: Season 1-7
Christmas Belle
Feb. 16
Our Last Tango
Save the Date
Feb. 17
Freakonomics
Feb. 18
An Idiot Abroad: Season 1-3
Feb. 19
Aziz Ansari: Dangerously Delicious
Feb. 21
Enron: The Smartest Guys in the Room
Feb. 24
Jane Got a Gun
Feb. 28
American Genius
Brain Games: Season 3-4
Cesar 911: Season 1
I Am Ali
Miami SWAT: Season 1
The Catch: Season 1