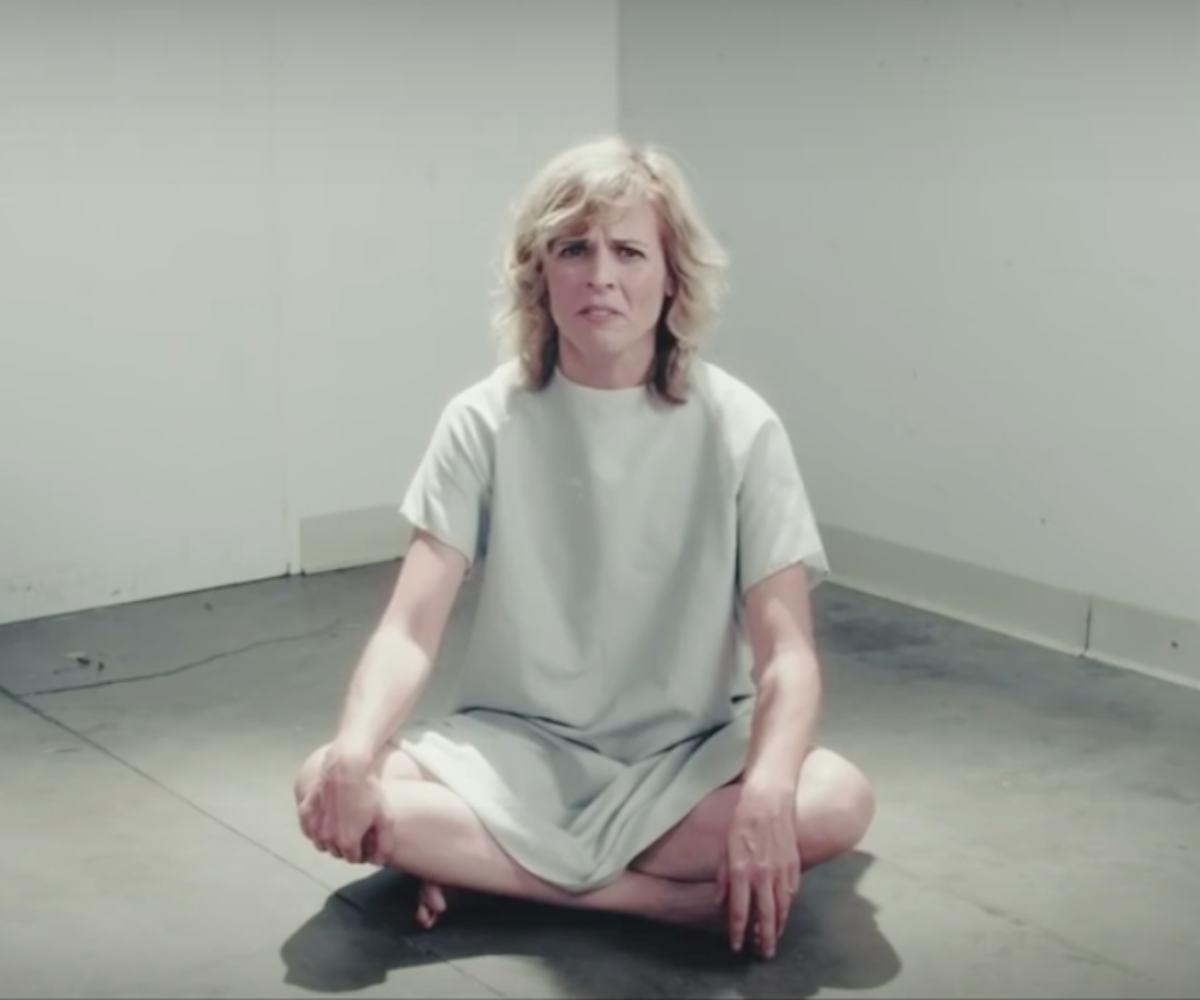 Photo courtesy of Netflix
Chelsea Handler, Maria Bamford, And Everything Else Coming To Netflix In May
With May just around the bend, Netflix sure has their work cut out for them. People are craving some fun in the sun, which means binge watching becomes something of a persona non grata. That might explain why the streaming giant has packed the month with the premieres of some of its most anticipated new titles. Chief among them is Chelsea, the first weekly talk show on any streaming service. Chelsea is set to debut on May 11, and will drop new episodes every Monday, Wednesday, and Friday.
Also making a Netflix debut is Maria Bamford with her autobiographical series Lady Dynamite premiering on May 20. For those of you unfamiliar with the comedic stylings of Ms. Bamford, you're in for a treat. After becoming something of a legend in the comedy world's fringes, her strange but honest brand of joke-telling should make her a sensation among the masses. 
Adam Sandler's second Netflix movie, The Do-Over, also makes its debut on May 27. While Sandler's first foray into the world of streaming video, The Ridiculous Six, was universally panned by critics, it was one of the most watched films in the company's history, proving that Sandler still has his cabal of fans. Go ahead, watch it. We won't judge you. 
For a comprehensive look at everything else coming to Netflix in May, just scroll down. 
May 1
A Study in Sherlock (2016)
Admiral (2015)
Ava's Possessions (2015)
Bring it On (2000)
Bring it On: All or Nothing (2006)
Easy Living: Seasons 1-3
El Crítico (2013)
FernGully 2: The Magical Rescue (1998)
Finger of God (2007)
Gary Gulman: It's About Time (2016)
Great Expectations (1998)
I am Road Comic (2014)
Jesus Town, USA (2014)
Just Friends (2005)
Kevin Hart Presents Keith Robinson: Back of the Bus Funny (2015)
Kevin Hart Presents Lil Rel: RELevent (2015)
Kevin Hart Presents: Plastic Cup Boyz (2015)
LoliRock: Season 1 (2014)
My Last Day Without You (2011)
The Nutty Professor (1996)
Off the Map (2013)
Palm Trees in the Snow (2015)
Pleasantville (1998)
Shark Lake (2015)
She's Beautiful When She's Angry (2014)
Sixteen Candles (1984)
Sugar Coated (2015)
Terra (2015)
Things We Lost in the Fire (2007)
To Catch a Thief (1955)
Tom Petty and the Heartbreakers: Runnin' Down a Dream (2007)
Who's Driving Doug (2016)
May 2
The Replacements (2000)
May 3
Submerged (2015)
May 4
The Keeping Room (2015)
Shanghai Knights (2003)
May 5
Fourth Man Out (2015)
Marseille – Netflix Original
May 6
Ali Wong: Baby Cobra – Netflix Original
Baby Daddy: Season 5
Grace and Frankie: Season 2 – Netflix Original
Young & Hungry: Season 3
May 8
The Chosen Ones (2015)
May 9
A Stand Up Guy (2015)
May 10
Eisenstein in Guanajuato (2015)
May 11
Chelsea – Netflix Original
Goosebumps (2015)
They Look Like People (2015)
Bleeding Heart (2015)
May 15
We are Still Here (2015)
Yo Soy la Salsa (2014)
May 17
American Dad!: Season 10
Kindergarten Cop 2 (2016)
Slasher: Season 1 (2016)
May 18
A Girl Like Her (2015)
May 19
Benders: Season 1 (2015)
May 20
Lady Dynamite: Season 1 – Netflix Original
May 22
David and Goliath (2015)
The Letters (2014)
The Ouija Experiment 2: Theatre of Death (2015)
May 23
Electricity (2014)
May 26
Graceland: Season 3
The Last Man on the Moon (2016)
May 27
Bloodline: Season 2 – Netflix Original
Chef's Table: Season 2, Part 1 – Netflix Original
The Do-Over (2016) – Netflix Original
Mako Mermaids: Season 4 – Netflix Original
May 28
Hell on Wheels: Season 5