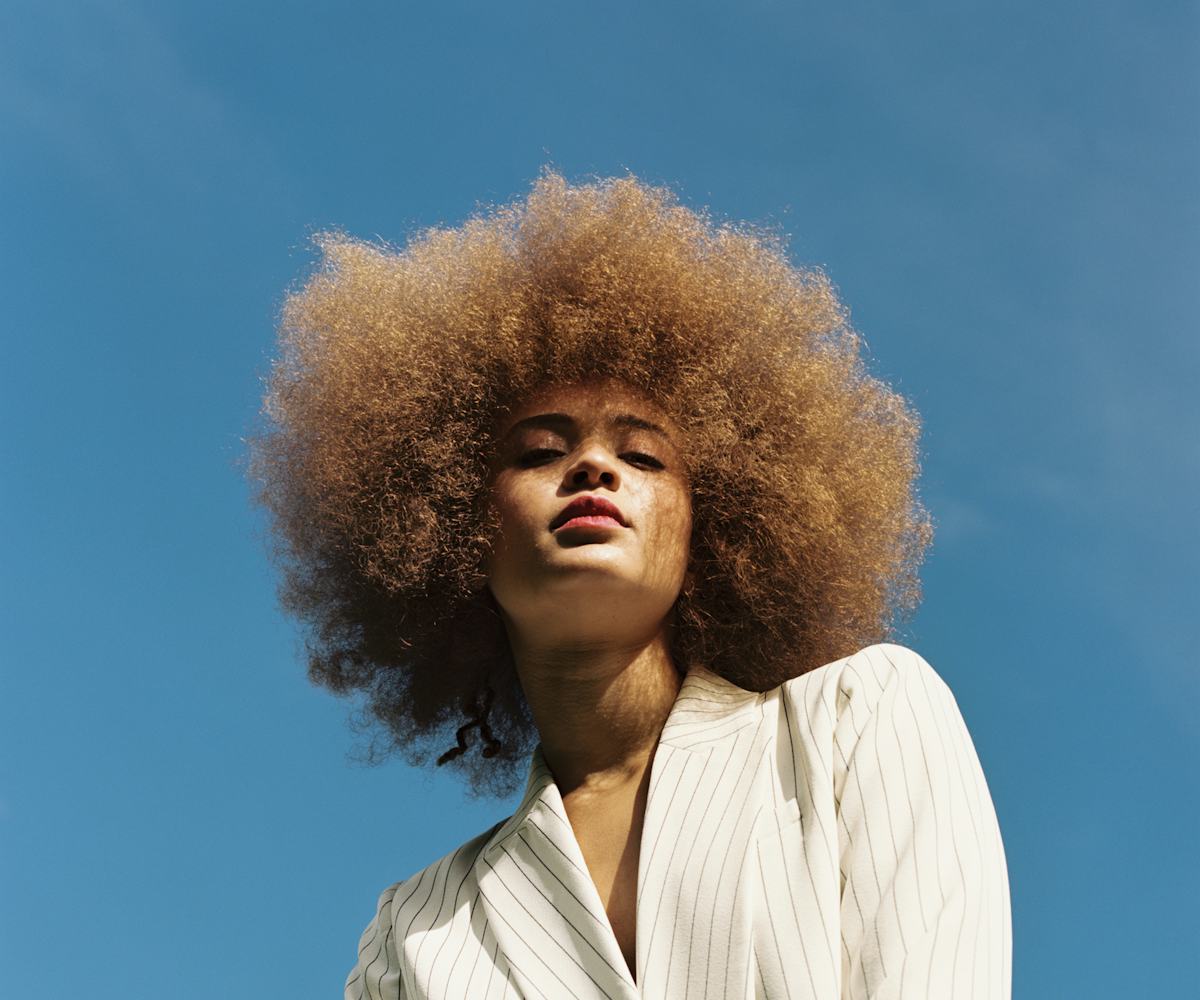 Photo courtesy of Connie Constance
Connie Constance Will Have Your Head Up In The "Clouds"
Dark, dreamy, and dramatic
Listening to Connie Constance is literally like taking in a breath of fresh air. Her raspy voice pours into your ears like warm syrup on french toast as she blends elements of soul and jazz with indie and alternative for a distinct, contemporary sound that is uniquely her own. The 21-year-old is another star on the rise from across the pond who is changing the way we think about modern pop. Today, we're premiering the music video for her Alyss-produced single "Clouds" featuring Jelani Blackman.
Directed by Ali Kurr, the visual captures Constance's narrative about lucid dreaming, something that she has been dealing with for years. "I have been a lucid dreamer from a young age, so it doesn't seem abstract to me to write about a lucid experience," she says. "The main focus of this year for was to be experimental in my creative outlets. The song 'Clouds' and the new video is an interesting conclusion to a very fruitful year."
The tune has a gritty feel to it, and the visual channels emotional darkness as Constance takes us around a gray-cast East London with her eyes on all the skyscrapers surrounding her. Eventually, Constance leads viewers to a sunlit studio where some of her closest friends are dancing in a dream-like state. The "clouds up in the air" take on a literal form when the group is seen smoking a hookah together. 
Constance is currently working on an EP that she hopes to release on AMF Records early next year. Watch the visual come alive and learn more about what makes Constance tick in the interview, below. 
What is your earliest memory of music?
Singing nursery rhymes with my mom.
I know that you're a poet and dancer, but how did you fall into singing and songwriting?
I developed my poetry into songwriting. I've always liked singing but was never that good at it until I started listening to jazz.
Tell me about your hometown and your childhood. What was it like growing up there?
It was cool, everyone knows everyone kind of area. Out of a very small group of friends that used to get drunk in my tiny summer house, watch movies, and sometimes have sing-alongs, a few of us have gone on to do some very unexpected things. 
How would you describe your sound?
Alternative, British, honest.
What was the inspiration behind the song "Lose My Mind"?
My boyfriend at the time would often support me with my day-to-day frustrations—something I would never take for granted. Still, to this day, he talks me out of emotions and feelings by being very honest with me. I wanted to share with people how this person who is male actually supports me not just with love, but mentally. I think with current trends, we get caught up in fighting for things that we actually start to throw an unhealthy amount of shade on the opposing subject. I'm being very indirect here, but what I wanted to say with that song is that there are some genuinely good guys out there.
Your visuals are breathtakingly stunning. How are you able to combine your creative vision with the treatments provided by directors for the music videos?
Balance. I'll come up with an idea, and I'm open to things being stripped out and changed if they don't have valuable meaning. But in a good balance, the director respects that it is your song, and your idea, and therefore your word is final.
What artists are you hoping to collaborate with in the future?
My dreams are Q-Tip, BadBadNotGood, and Pete Doherty.
What are you hoping to accomplish as an artist?
Right now, to write an album that I'm proud of.