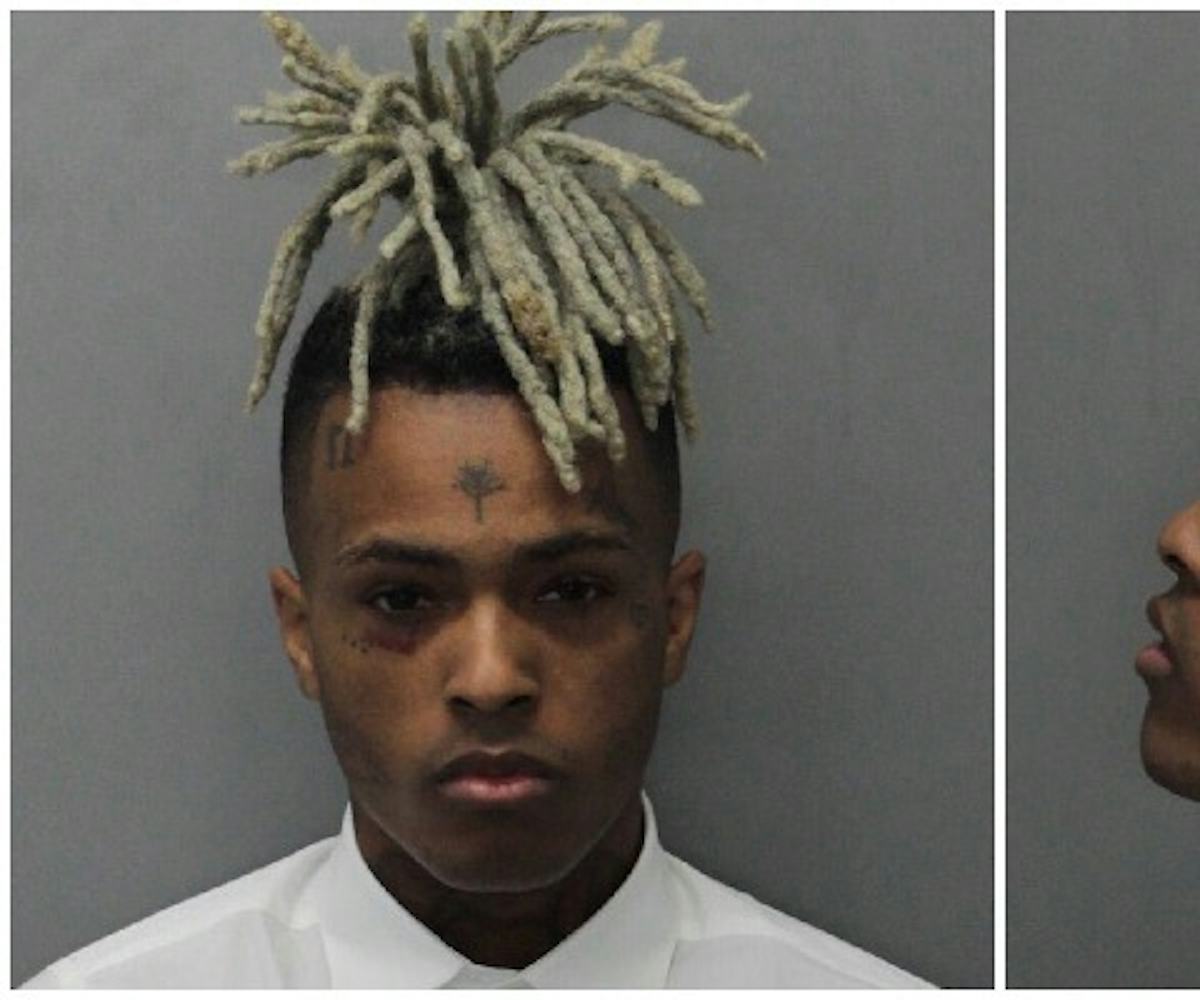 images via getty
Is There A Right Way To Mourn The Death Of A Controversial Person?
What do you do about someone like XXXTentacion?
Following the news yesterday that rapper XXXTentacion was shot and killed, the responses to his sudden death flooded social media, with some praising him and lamenting the loss of his artistry and others... not. Among the former were musicians including Kanye West, J. Cole, Wale, Pusha T, and Big Sean, who posted tributes to X on social media.
But not everyone's reactions were so laudatory. Even those who are only vaguely familiar with the Florida rapper know that his past and present were laden with stories of abuse and bigotry. Prior to his death, the rapper was awaiting trial for domestic violence against his pregnant girlfriend, Geneva Ayala, who says that the rapper punched her, slapped her, and stomped on her multiple times. He also was facing a laundry list of felony charges, including witness tampering, harassment, false imprisonment, and had once bludgeoned his cellmate, who the rapper called a "faggot" for simply looking at him. For these myriad reasons, many people called out celebrities who mourned X's death as abuse-sympathizers.
It's near impossible to say there's one right way to respond to any artist's death, and the conversation about separating controversial artists from their art is ongoing, even in the case when the artist is still alive. And perhaps that's the key here: X is no longer alive, there's no possibility for him to atone for the horrific things he did, for the pain he inflicted, for the anti-gay rhetoric he spewed. His death makes him ineligible to learn from his mistakes, though it's impossible to say that he would have done so if given the chance. For those people, though, who do mourn his death, perhaps one way to make a difference is to donate to an organization that helps victims of domestic violence or helps support members of the LGBTQ community. XXXTentacion might not be able to change who he was in this world, but you can make a change of your own.