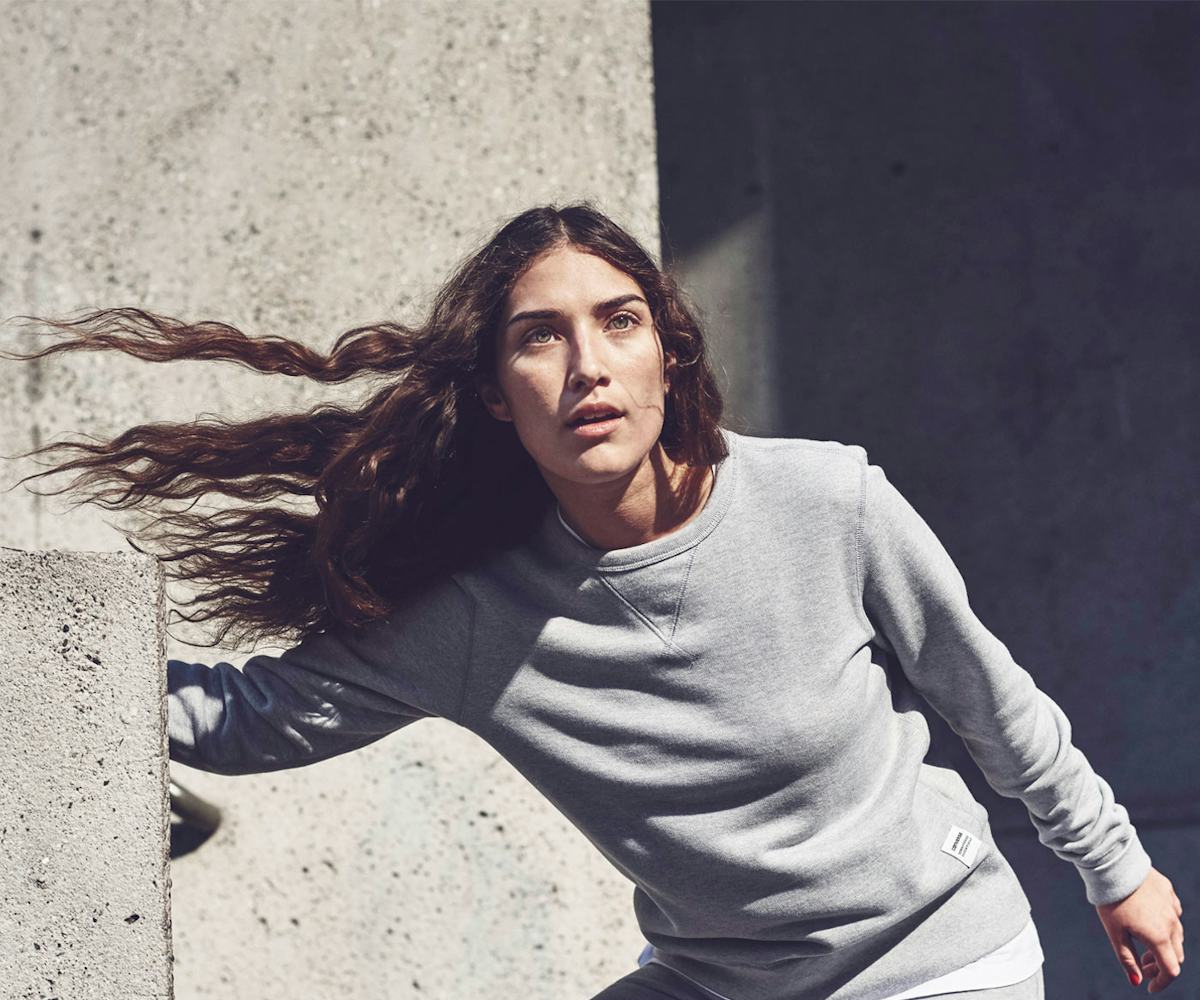 You'll Want To Live In Converse's New Apparel Collection
Meet the Essentials collection
We would just like to give Converse a round of applause for making it okay to wear sweatpants every day. Their latest apparel line, Essentials, is launching this week, and it's everything you need to be super active and comfortable (okay, and it's perfect for lazy days, too).
The Essentials collection is comprised of apparel for men and women: a tee, a crewneck sweatshirt, a pullover hoodie, a zipped hoodie, a sweatpant, and a neoprene-and-canvas backpack. Each piece of apparel is made of durable cotton in basic, wearable colors such as black, light gray, and red, ranging in cost from $35 to $90. The fabric fades naturally over time and becomes softer with each wear. Um, this may be the only collection we wear all fall.
To kick off the launch of the collection, Converse is dropping a limited-edition collaboration with Fragment founder, Hiroshi Fujiwara, the influential street style designer who's the brains behind Nike's limited-edition HTM line. Converse x Fragment is made up of today's mainstays: a black crewneck sweatshirt and a tee, ranging from $40 to $90. Each piece has been prewashed for the equivalent of 12 years, so you get a truly vintage and worn-in, yet durable, piece of clothing.
Click through the gallery below to take a closer look at the collection, and watch out for Converse x Fragment hitting stores and Converse.com on September 28, with the full fall Essentials line dropping the following day.
Converse Essentials Collection
Converse Essentials Collection
Converse Essentials Collection
Converse Essentials Collection
Converse Essentials Collection
Converse Essentials Collection
Converse Essentials Collection
Converse x Fragments Collection
Converse x Fragments Collection