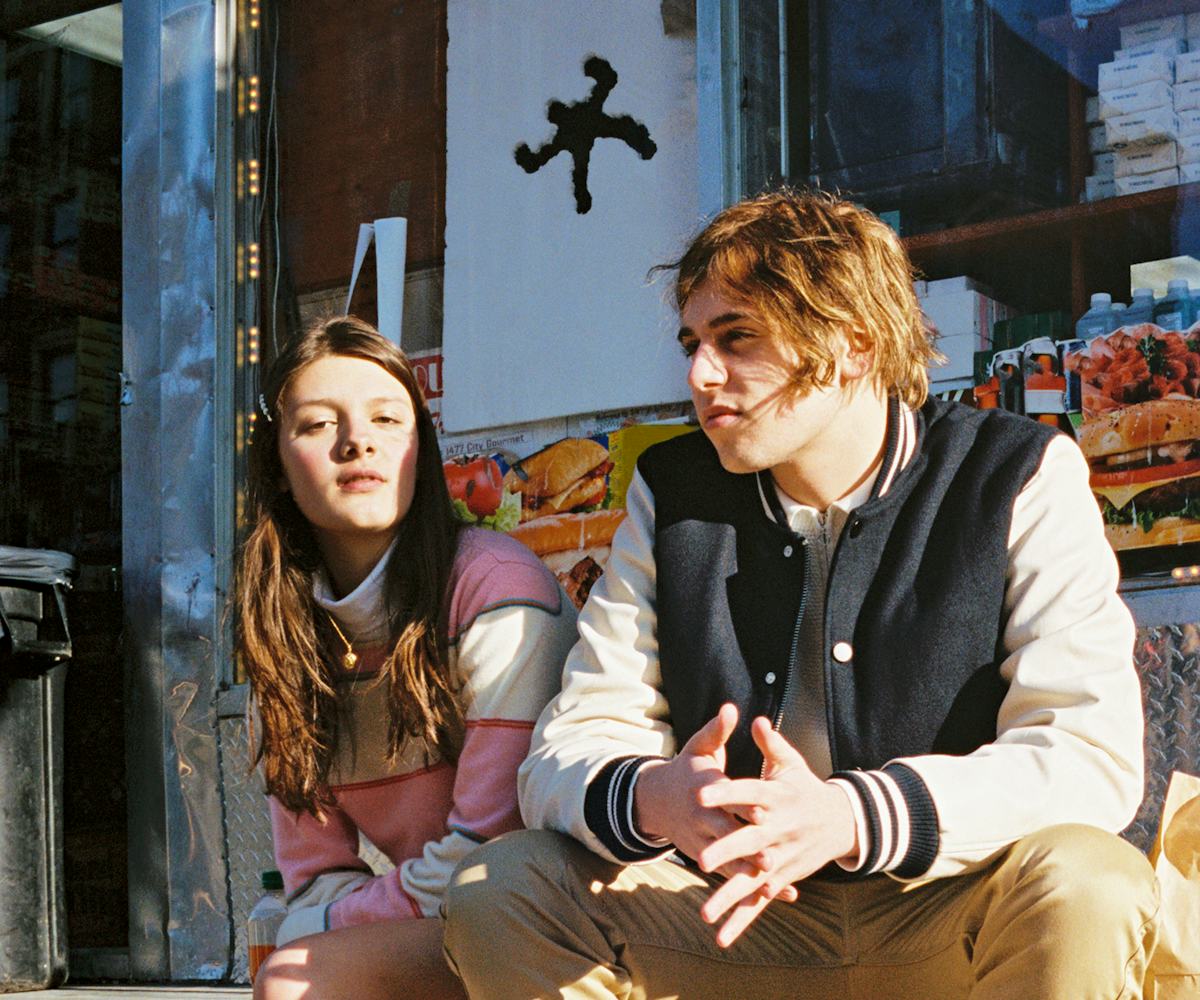 Photo by Mayan Toledano
Converse Debuts A Nostalgic New Campaign
Sabrina Fuentes and Steven Savoca explore old-school NYC
Converse has just kicked off its latest campaign: The Forever Chuck Social Lookbook Series. Celebrating the iconic history of the Chuck Taylor shoe and the impact it's had on youth culture, each of the four lookbooks serves as a journey through the creative youth community of a particular city and era, and the role that Chuck Taylor has played in each.
For the very first lookbook in the series, the brand goes way back to The Beginning: The Classic Chuck Taylor. Taking place in New York City, it would only be right for the brand to choose two badass native New Yorkers to head the campaign. That's where Sabrina Fuentes, 19-year-old Instagram It Girl and lead singer of Pretty Sick, and 18-year-old art prodigy Steven Savoca, or "Father Steve," come into play. The two are captured parading around the grittier parts of New York in a rainbow array of classic Chuck Taylors in everything from the denim jackets to vibrant high-ankle sweatpants eponymous to the era.
While Fuentes and Savoca may be far too young to have been a part of youth culture's past, Converse has certainly played a role in their own sartorial upbringing. "I've been wearing Chuck Taylors my whole life, they've always been a go-to for me," says Fuentes. Savoca feels just as strongly, telling us that The Classic has been "a staple for me since I was younger—I always thought they were cool."
Click through the gallery below to check out the duo in the brand-new campaign, and be sure to stay tuned for next week's installment, The Throwback: Chuck Taylor All Star '70. Next stop? L.A.!