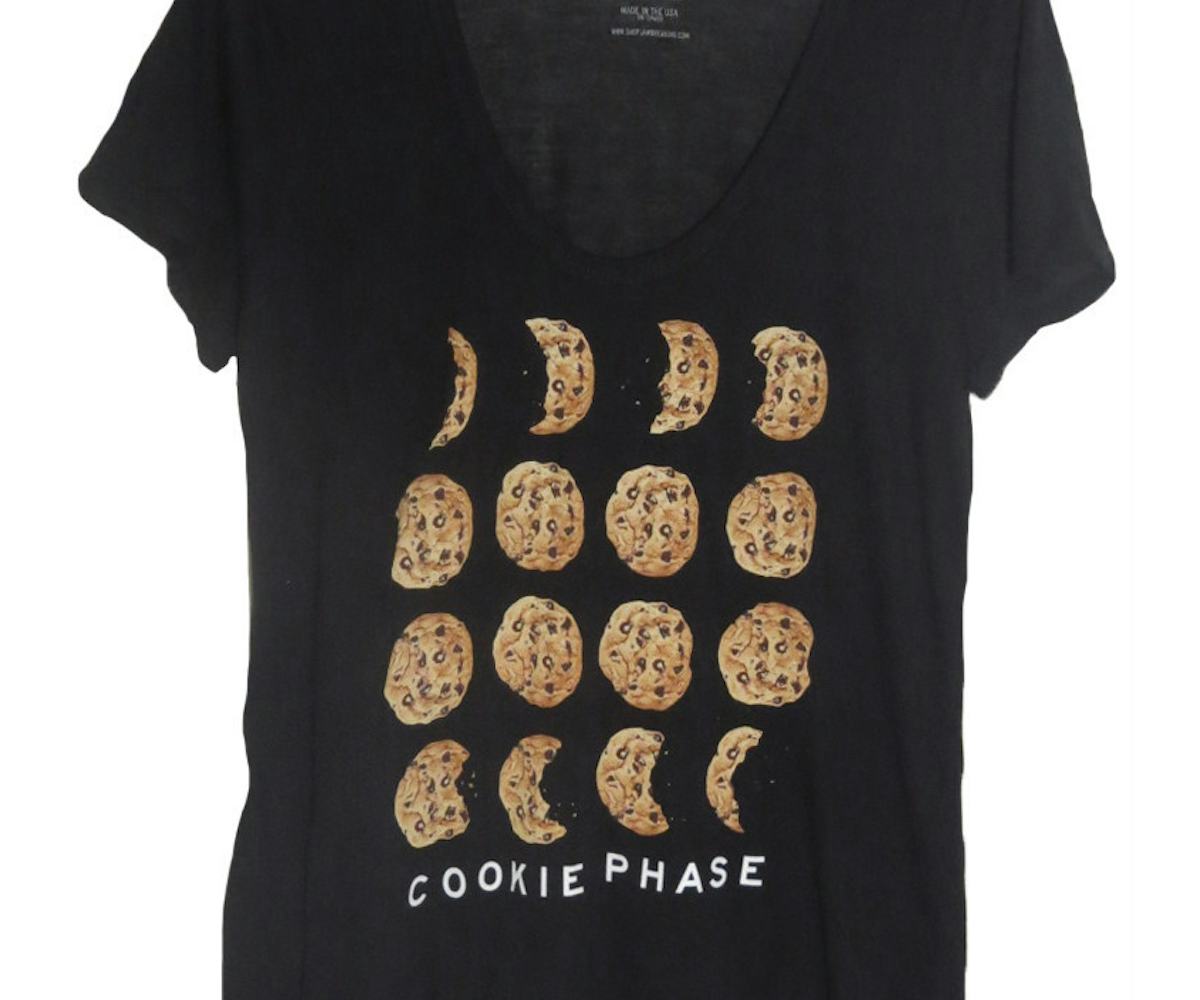 editor's pick: cookie time
every day is the right day for some chocolate chips.
Although this chart of the "cookie phase" looks more like the amount I'd eat in once sitting and less like the progression of devouring one over the course of a month, I'm a big fan of this take on the lunar trend. Perfect for pairing with some of the "fastfood fashion"  pieces in my closet right now. 
Get yours here.