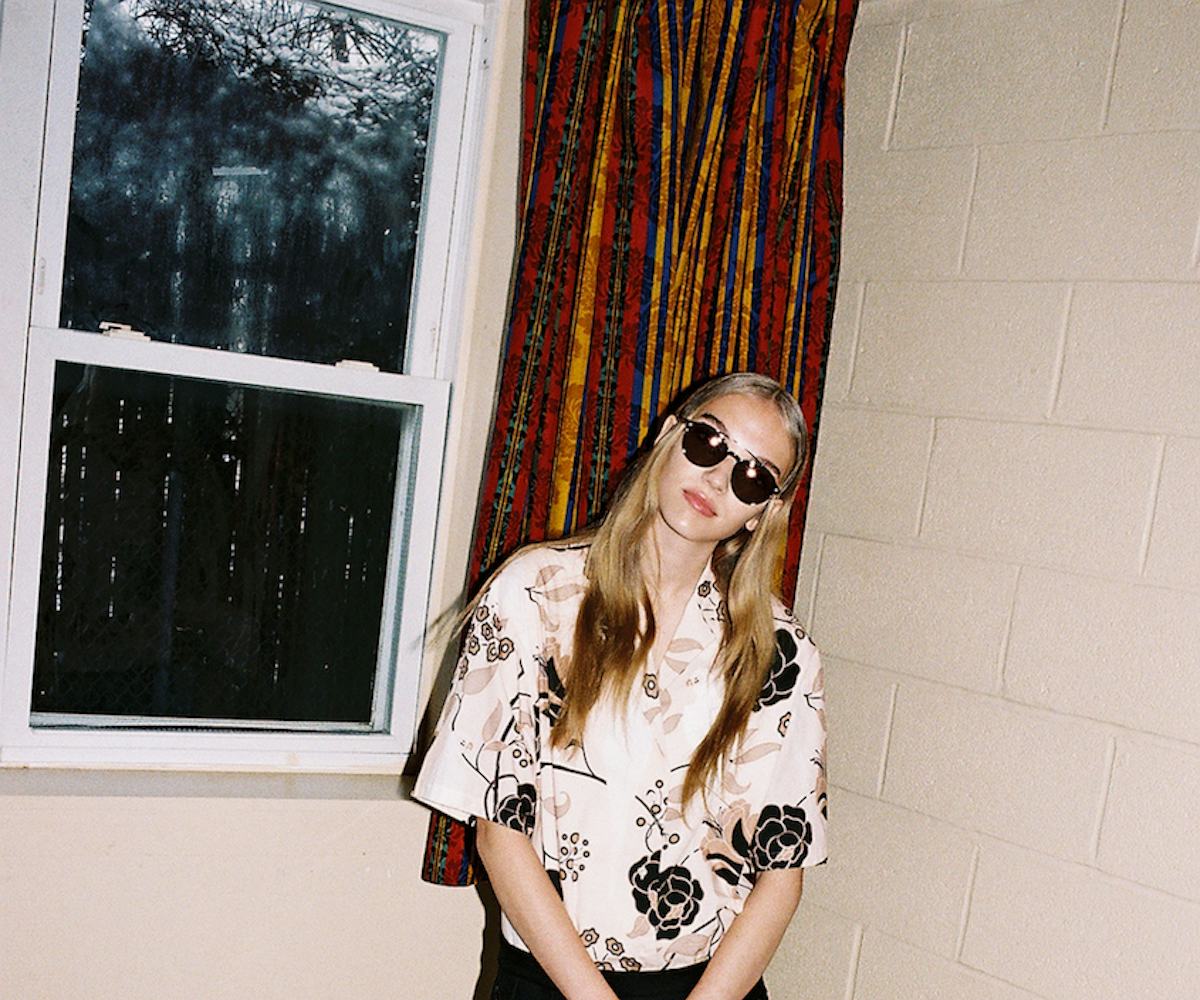 photo by mads teglers
#nylongirlproblems: cool-girl florals
our market director tackles the girliest print
Got fashion questions? We've got answers. Welcome to #nylongirlproblems, where every week our Market Director Rachael Wang answers your most pressing style quandaries. Need help? Tweet us your issues using the hashtag #nylongirlproblems, then check back to see what she says. Yes, it's that easy. You're so welcome.
The Question: How do I rock florals without looking like a clown?
The Answer: True that there is tons of bad floral out there and there are plenty of things giving the print a bad name, but NYLON girls know how to flip stereotypes on their head, right? To toughen up the girliest pattern, start small. Try the teeny tiny ditsy and liberty prints on a sweet slip dress and toughen it up with a cool ankle boot. Next, play with florals on dark backgrounds which are easy to mix with black, like pairing a printed mini with your leather biker jacket. By this point you'll be a pro so rock the pants made out of your grandmother's couch cover with a white tee and just smile. Check the gallery for my favorite florals right now. 
The Whitepepper shirt dress -- $122.32
Carven skirt -- $412.50
J Crew Capri -- $99.99
Marni Shift Dress -- $1,100.00
Nasty Gal Crop Top -- $38.00
Topshop Skirt -- $44.00
Kimchi Blue Slip Skirt -- $69.00
Zara Trousers -- $59.90
Zimmerman Shorts -- $220.00