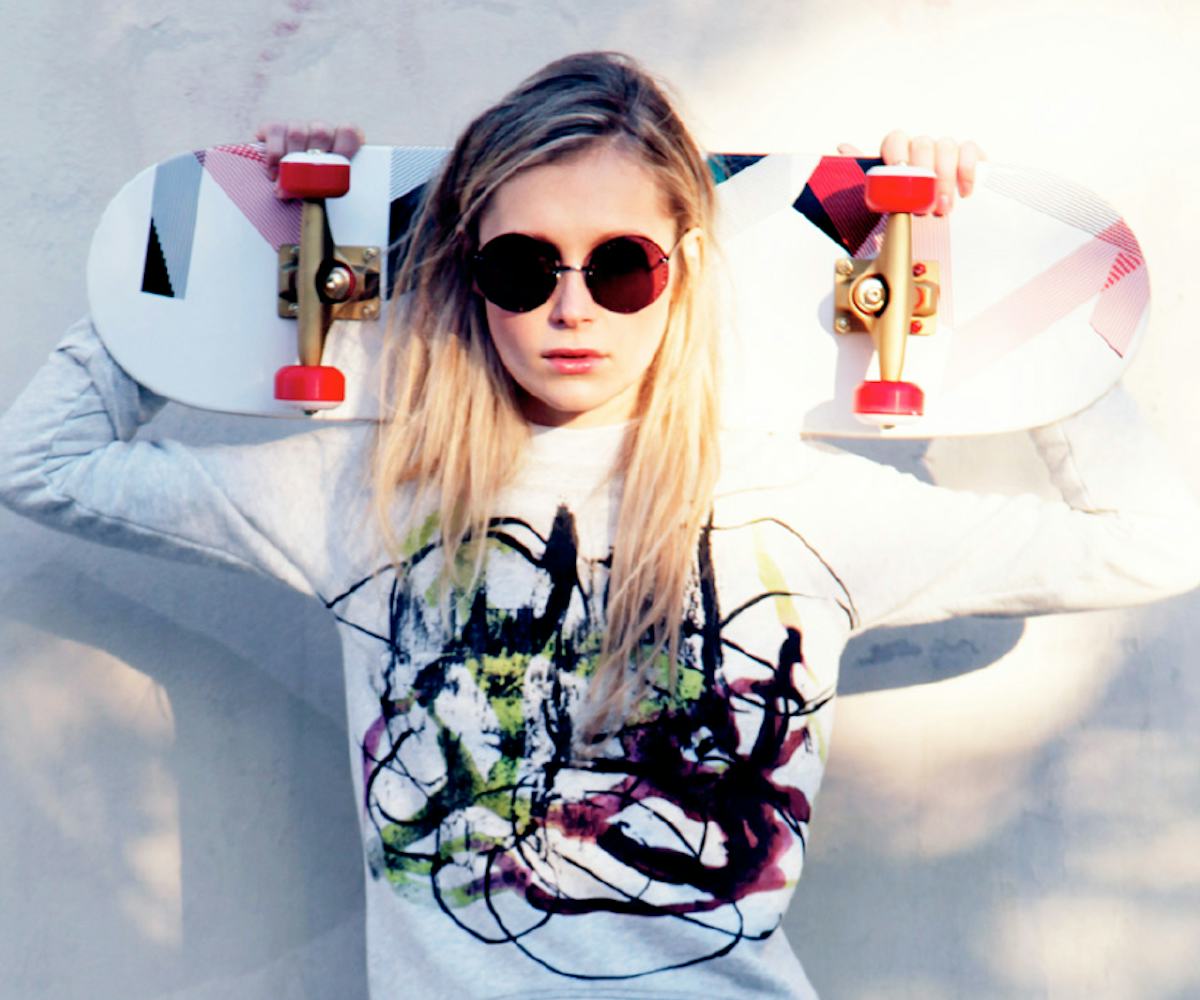 photographed by mark lim
decked out
skating is an art form with these rad new designs.
Better make room in your apartment--because thanks to the latest crop of skateboards, we're about to deck the walls in a whole new way. Everyone from Urban Outfitters to Colette to Jil Sander is joining tried-and-true streetwear brands like Vision and Girl to make skate decks that double as works of art.
And the best part is, they're surprisingly affordable (Keith Haring-inspired prints for $60? We'll take it!). The next step? Assuming you've got the whole balance thing down already, you need to decide whether you'd rather take it to the streets or redecorate your room. 
In the meantime, check out our faves here! 
Skate Mental--$49.95 http://shop.skatemental.com/collections/skateboard-decks/products/tickets
Casely Hayford for Dover Street--price upon request