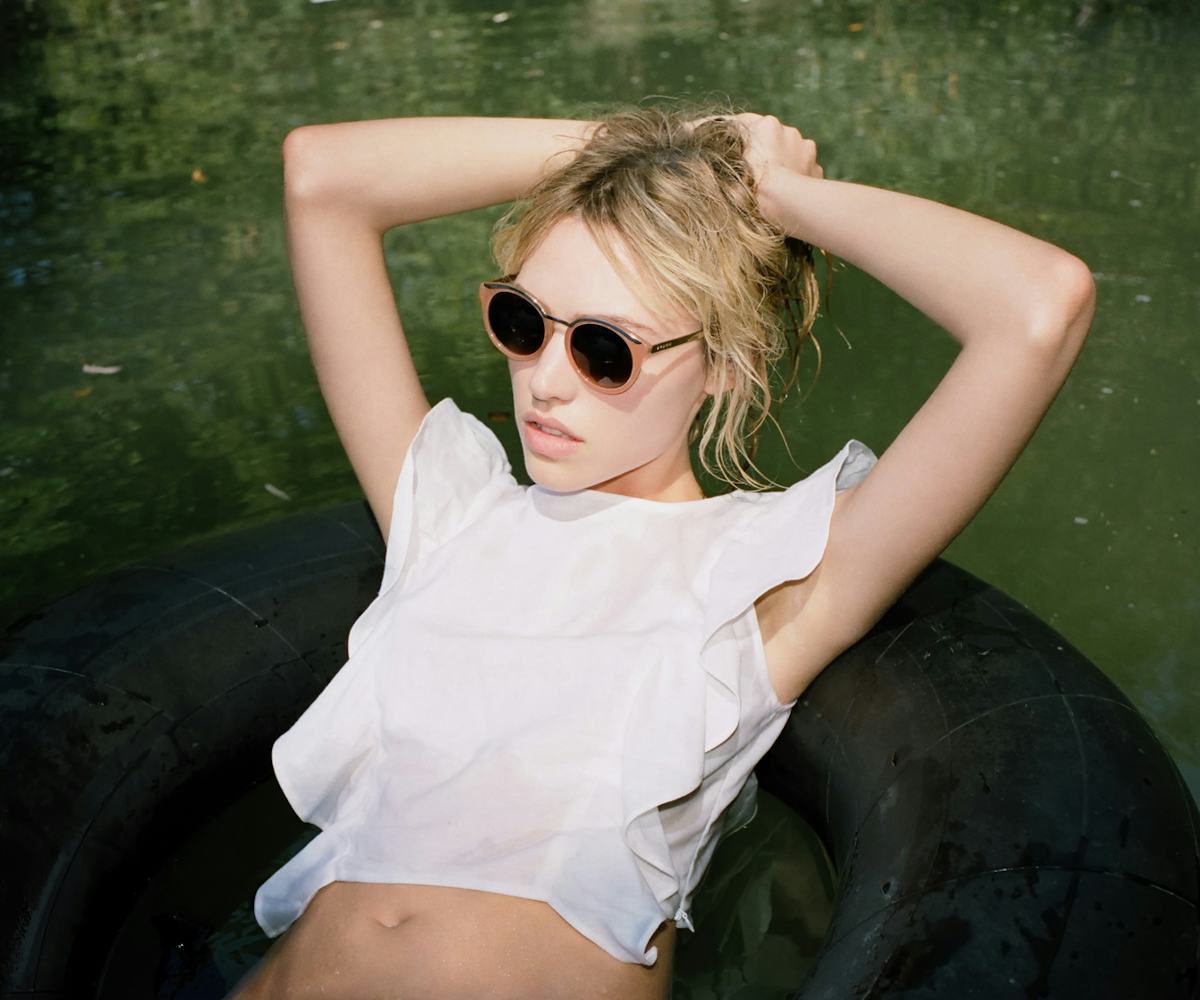 photos by jason lee parry
first look: camp collection
see the great outdoors with cora keegan.
Last week we gave you an exclusive look at 2 Bandits' Northern Lights-inspired lookbook starring Chloe Norgaard, and so it makes sense that we'd start this week with something else awesome from 2 Bandits designer Tamar Wider: a sneak peek at her brand new line, Camp Collection!
Inspired by the great outdoors (and the cute clothes you want to be wearing when you're in them), Wider launched a new line that is all things sporty and cool. From rompers to patchwork pants, the collection has something for every girl who's into hiking, but not into cargo shorts. (That's every girl, right?) 
The brand's first lookbook stars Las Vegas native Cora Keegan in the woods, shot by photographer Jason Lee Parry. While Keegan admits she's "not very outdoorsy" she said the experience of shooting was enough to make her reconsider. "We rented out this awesome cabin space, and everybody stayed there and camped out. It was so fun," she explained. For someone not too keen on the camping life, Keegan had us fooled. Just check out the pictures in the gallery that show her rowing, climbing, and dancing through the wood and see for yourself. Though maybe her recent road trip down the California coast has a little something to do with her newfound love of nature. "My friend and I went on a road trip all through California, down the coast like to LA and Big Sur," she said cheerily. "But the weirdest thing that happened wasn't outdoorsy at all--we spent New Year's with Al Pacino!" 
See all of Keegan's adventures in the slideshow and then shop Camp Collection here.