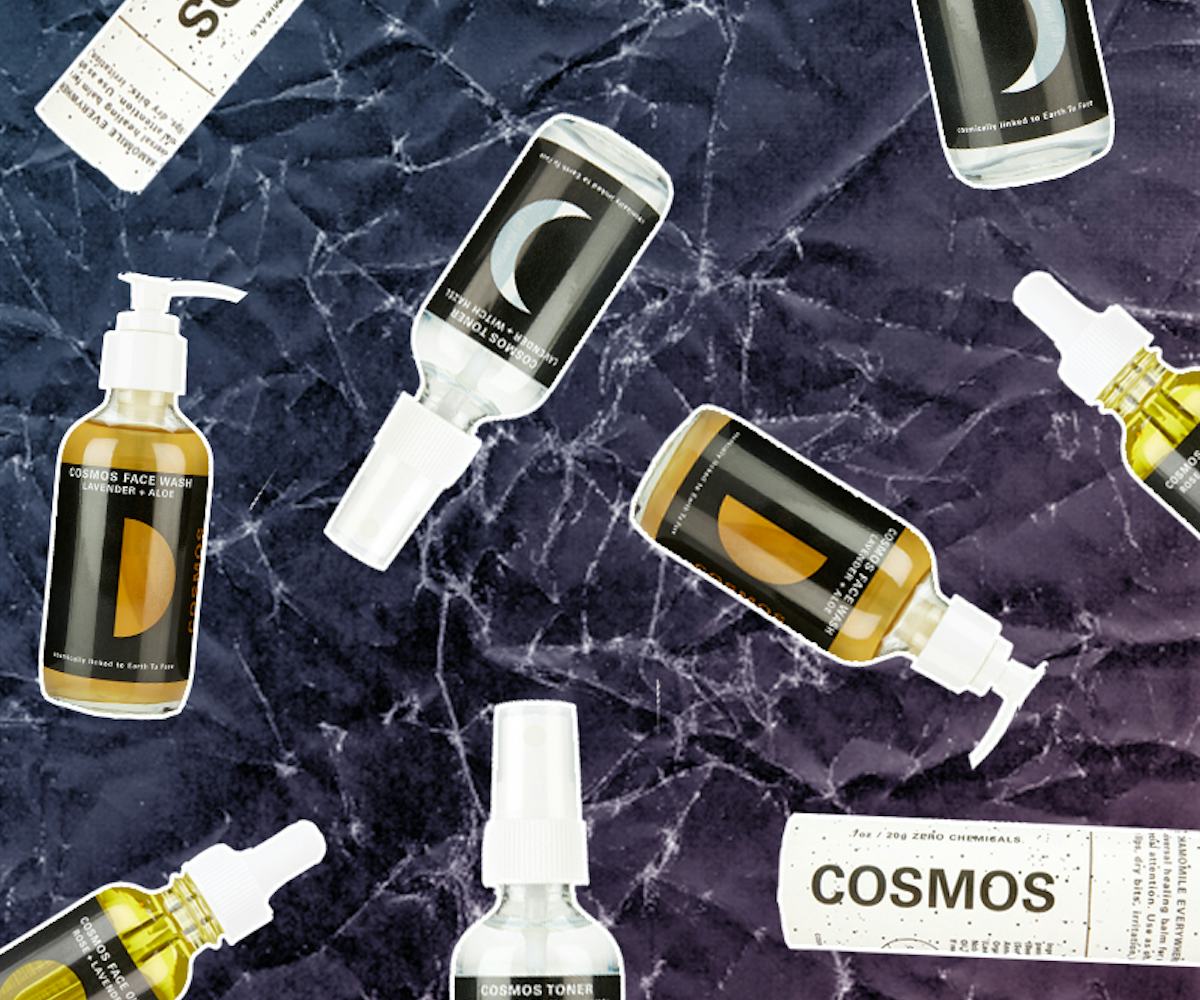 Cosmos Botanicals Brings You The Dreamiest Lunar-Inspired Skin Care
Prepare for a truly otherworldly beauty experience
Herbalists Sarah Buscho and Marina Storm, the brains behind luxury plant-based skin-care line Earth Tu Face, are back with a brand-new lunar-inspired drop. Meet Cosmos, your soon-to-be favorite in the world (or should we say universe?) of skin care.
While the packaging alone is enough to make you fall in love, the similarly 100 percent plant-based, organic products are filled to the brim with some seriously good-for-you, high-vibrational ingredients—and, of course, no added nasty chemicals. Encompassing the magical benefits of botanical beauty, the line incorporates lavender and other essential oils to soothe and calm the skin, body, and mind for a truly otherworldly experience.
Cosmos is comprised of four mystifying products: face wash, face oil, toner, and an all-over salve, ranging from $22 to $38. The best part? Each ingredient is 100 percent safe for your body and the planet, making this new line a real winner. The whole collection is available now on CosmosBotanicals.com.
We guarantee you'll want to incorporate these products into your everyday routine, no matter what lunar phase we're in. Click through the gallery below to take a closer look at each product.
Using soothing lavender flower water and anti-inflammatory aloe vera, this toner soothes inflamed or irritated skin while calming anxiety.
Cosmos, Toner, $28, available at Cosmos Botanicals.
This antioxidant-rich face oil uses lavender, chamomile, ylang-ylang, and vitamin E to soothe the skin and repair damage, while organic, food-grade oils provide some serious hydration.
Cosmos, Face Oil, $38, available at Cosmos Botanicals.
This aroma-therapeutic multipurpose balm is about to become your favorite thing ever. It protects, hydrates, and heals the skin, whether you're looking for a daily lip balm or to moisturize your cuticles. Oh, and did we mention the tube is completely compostable?
Cosmos, Everywhere Salve, $22, available at Cosmos Botanicals. 
This pure, gentle soap uses organic food-grade essential oils with aloe vera to create a sudsy but natural cleaner that removes any impurities, dissolves makeup, and leaves you totally refreshed.
Cosmos, Face Wash, $32, available at Cosmos Botanicals.