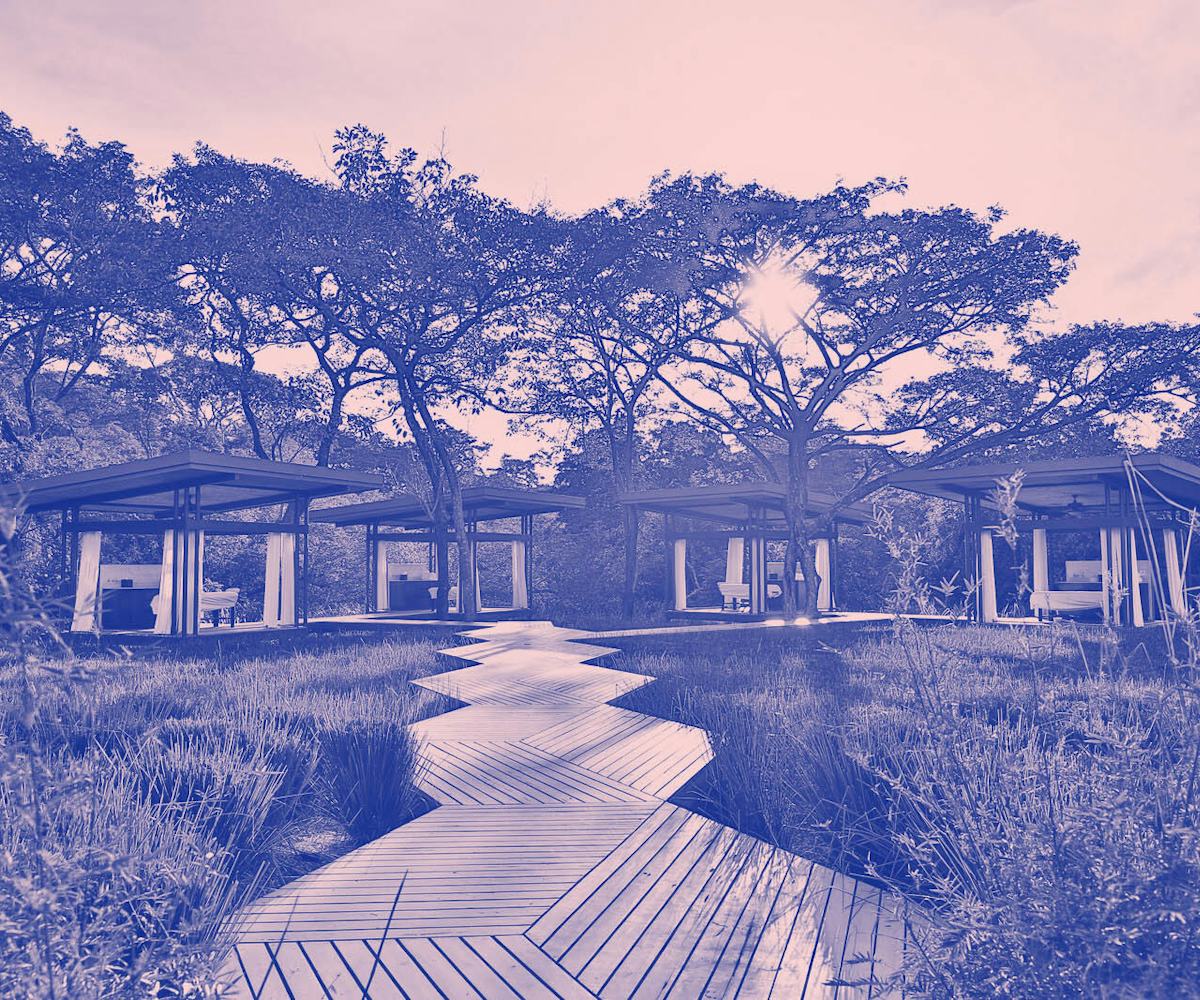 One of Costa Rica's Hidden Gems Is Also Really Easy To Get To
A place to get away and reconnect
Before I went to Costa Rica for the first time, I got the same piece of advice from everyone: Bring Dramamine. Well that, and embrace the lifestyle of Pura Vida, a commonly used Costa Rican phrase that serves as a greeting, farewell, and way to acknowledge the idyllic way of life in Costa Rica.
Regarding the first piece of advice, Dramamine wasn't recommended because of any impending sea voyages I'd be taking, but rather because of car trips up and down winding roads that made people who'd never suffered from motion sickness before get nauseous. For most of the popular and scenic destinations in this beautiful rain forested Central American country (Arenal, Monteverde... there are so many), multiple-hour-long drives on bumpy, winding, dirt roads is the norm, resulting in people pulling over to, yes, throw up on the sides of the road. As someone who, as a child, traveled with trash bags on any road trip longer than 15 minutes, this news didn't enthuse me, despite all the promises that it was worth it. ("La Pura Vida!") It seemed like I'd either get to see the country's most beautiful places or have a trip without car-sickness—but not both.
Then I heard about what seemed to be a hidden Costa Rican gem: Gulf of Papagayo, located on the country's Pacific coast in the northwest province of Guanacast. Not only does the region contain some of the country's best beaches, but also, it is only half an hour from the Liberia International Airport. Translation? No terrible, vomit-inducing car rides.
Home to four UNESCO Heritage Sites, Guanacaste has attracted travelers, both domestic and international, to its beaches, tropical parks, and volcanoes for a while now. In the more recent years, Peninsula Papagayo, in particular, has established itself as the destination to be for eco-friendly luxury travel, with hotels like Four Seasons Resort Costa Rica and Andaz Costa Rica Resort all part of a multi-million dollar investment in the region, which conserves 70 percent of the land as green space while the developments are built.
I firsthand uncovered the magic of the region when I was invited to travel to Guanacaste's El Mangroove in April. Clocking in at "just 20 minutes from touchdown to sand," as its website states, the 85-suite boutique hotel is tucked between a tropical mangrove forest and the Gulf of Papagayo. As such, it feels like you're walking through a rainforest—filled with iguanas, dragonflies, and butterflies (if I looked close lyenough into the distant treetops, I could also catch a glimpse of the furry sloths hanging from the branches)—while making your way from the lobby to the indigenous-inspired suites, complete with hammocks and swing chairs, wood furnishings made from local sugarcane, and oversized windows that seemed to bring the jungle inside.
Known equally for its pristine beaches, with sugary sands meeting azure-sapphire water, as it is for its adventure getaways, Guanacaste is perfect for both beach-loving and adrenaline-seeking tourists. For instance, while I could start the day hopping from one underdeveloped (read: unspoiled) beach to another on El Mangroove's private boat or snorkeling in one of the many reefs the turquoise waters hold, with fish the color of irises and marigolds, the second part of the day could involve taking surf lessons in the nearby town of Tamarindo Beach or exploring the hipster town of El Coco.
One day, I started with a tour at the Kiwanda Maji, an operating farm near Rincón de la Vieja National Park, where I held a goat and learned to milk a cow (and ate cheese made from said milk later on), hiked through a rainforest and dipped my feet into a waterfall, and ended at, what the locals refer to as, "Shangri-La," where you can swim in a paraiba tourmaline-colored lagoon and eat a traditional Costa Rican lunch while sipping on a hibiscus juice. Following the tour, I found myself watching the striking sunset, as it changed from burnt orange to pastel pink within a matter of minutes, all while paddleboarding El Mangroove's still waters.
And despite the many wide-ranging activities that the region provides by its sheer proximity to so many wonders of the world—like Rincón de la Vieja (where you can get your heart rate up by zip-lining and whitewater rafting, or relax in volcanic hot springs) and the Gulf of Papagayo waters that have the longest migration season of humpback whales in the world (but also feature dolphins, turtles, and giant stingrays)—the region doesn't feel like it's overflowing with tourists. In fact, it's a destination that feels like it's made for solo travelers, as a way to reconnect with nature and wildlife; as a way to block out any outside noise from the rest of the world, and, instead, begin to hear the cacophonous combination of the many birds, insects, animals, and ocean.
As I sat on the sand my last night, in this primordial place, watching the sun turn from magenta to lilac, an iguana approached me. It sat in front me of and seemingly stared off into the ombre sky of pinks and purples. As the sun set, and the sky started turning back to blue, the iguana crawled away, joining the people heading back the hotel. La Pura Vida, I said before heading back myself.
It was only when I came back home that I realized that I'd left my Dramamine at the hotel, never using it once.