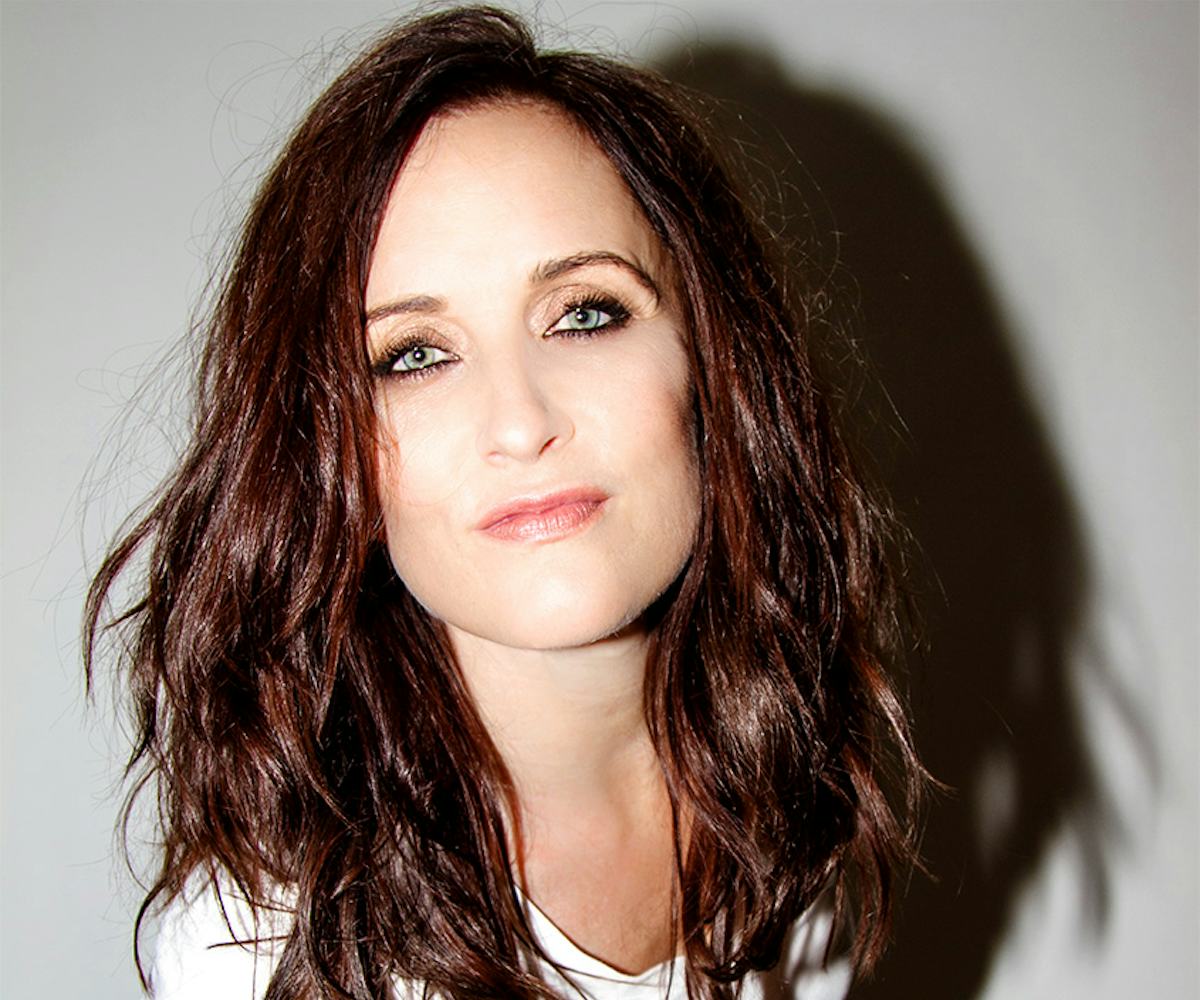 Photo by Leslie Alejandro
Courtenay Taylor On Starring In The Hottest Video Game Of The Year
meet the female voice of 'fallout 4'
Anyone who hasn't been living under some sort of sedentary object knows that
Fallout 4
, one of the most anticipated games of the decade, has just hit stores. One of the things that has made the franchise so successful is the games inclusiveness, letting players explore a post-nuclear wasteland as male or female, the perfect fantasy role-play. If you choose the female Wastelander, you'll soon be well acquainted with Courtenay Taylor, or at least her vocal chords. As one of the most recognizable female voices in the gaming world today, Taylor has portrayed characters like Jack in 
Mass Effect 2
& 
3
, Juhani in the legendary 
Star Wars: Knights of the Old Republic
, and fan-favorite Ada Wong in 
Resident Evil 6.
When it comes to the video game voiceover world, Taylor is on the A-list.
What do you like about working with Bethesda, who created Fallout 4?
I think what stands out to me most about working with Bethesda is that it's like a family. It's a relatively small team of people working on 
Fallout 4 
and although we had spoken on the phone during sessions first, when I actually got to meet the guys and girls working on the game, it was easy and laid back. I was impressed, but I also felt totally comfortable. There's just a real familiarity that you get from these guys, as well as this idea that they're having a good time, which makes you want to come join in, too.
How important do you think having a female leading role aside a male leading role is in the popularity of games today?
I think it's super important to have female player characters as well as male player characters and I do think it enhances the popularity of a game. People want to be represented in what they see on the television screen in movies and in games, and women play games too. So for them to be represented is really important, as well as acknowledging the fact that men don't always want to play as male characters. Playing as the opposite gender, a different race, or having a totally different experience than the one you identify with is one of the great things about games.
What's it like hearing your characters die over and over again?
It's great. I like hearing my characters die. I do a lot of death rattles and screams, and for me, it's like a football player watching video of their workout to see what they can do better. So when I'm listening, I'm trying to juxtapose what I have done with some ideas. I might have to expand my catalogue of death screams, being lit on fire, and falling off of a ten story building. I'm trying to make sure I'm not leaning on the same favorites over and over again.  
What is special about this game? Can you give us a fun hint about what to expect?
The thing that's special about this game is that you can play as a husband or wife, not as a single character voiced by either a man or a women. So there's a real distinction in the personality between the husband and the wife. So you can go and play through using Brian's voice or my voice and have a very different experience, depending on who you choose. I don't think it's any coincidence that Bethesda chose Brian and myself for the player voices, because we do have different filters. And while we are voicing the players choices, we give the player a distinct and different starting point. I don't know if this still holds, but I know that
Fallout: New Vegas
had the most lines of dialogue for a single-player RPG. I think they had somewhere around 65,000 lines of dialogue. So if you figure that the player voice, no matter who you choose, has around 13,000 lines of dialogue—we may be breaking some records here. Which I'm totally down to do.