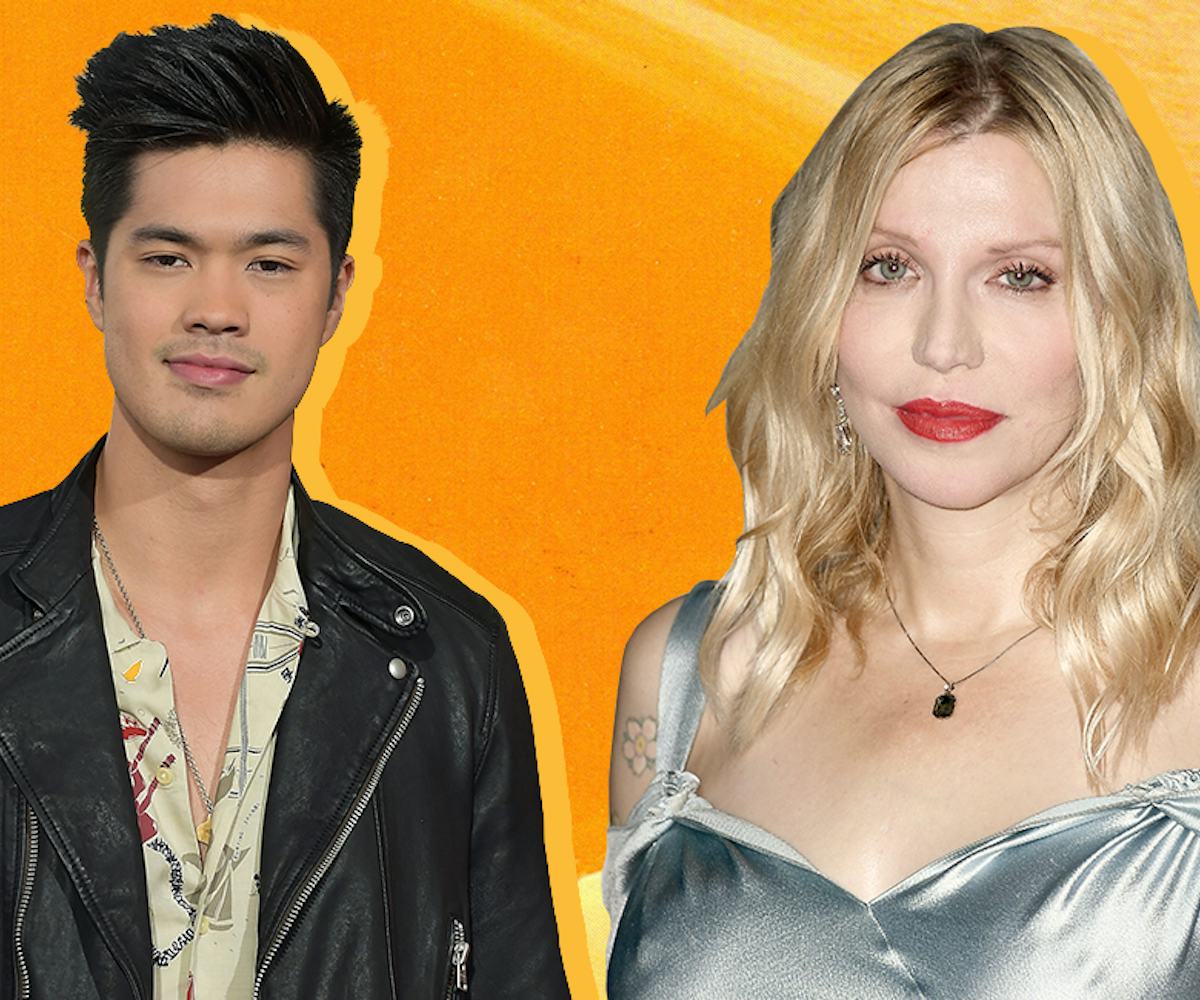 Courtney Love And '13 Reasons Why' Star Sued For Attempted Murder
By Frances Bean Cobain's ex
Earlier this month, Frances Bean Cobain lost her father's MTV Unplugged guitar in her divorce settlement to ex-husband Isaiah Silva, who claimed it was given to him as a present. However, the saga of Kurt Cobain's guitar, which has been in Silva's possession since the March 2016 separation, doesn't end there. Silva is now alleging that the valuable instrument spurred Courtney Love and a host of conspirators, including 13 Reasons Why star Ross Butler, to try and have him killed, per court documents obtained by People.
According to the publication, Silva has filed a civil suit against Love, her manager Sam Lufti, private investigator John Nazarian, Yan Yukhtman, Michael Schenk, and Butler, claiming they were involved in a conspiracy to murder him in order to get the guitar back. He also reportedly claimed that Lutfi, Butler, and Yukhtman committed "trespass, burglary, home invasion robbery, assault, battery, kidnapping, and murder" on June 3, 2016. 
Per TMZ, Silva says he was hurt during this time and that the trio entered his home after impersonating police officers at the door. He also claims that Lutfi grabbed his genitals through this pants and menaced him by saying, "Listen fa***t, calm the fuck down or we'll drag you upstairs and take turns fucking you." According to People, Silva alleges that the group then forced him into a car. Silva's friend, who was in his house at the time of the alleged kidnapping, reportedly called the police. However, Lutfi "hurriedly concocted a false story" to divert suspicion, per the civil complaint. Silva also claims that Lutfi and Butler were involved in getting Bean Cobain and Love drugs, including "illicit benzodiazepines."
According to People, Silva is additionally claiming that Nazarian and Schenk injured his mother in his presence "with the intent of terrorizing and intimidating" him and threatened his "7-year-old daughter Arlo, from a previous relationship"—though it is not clear if these were separate incidents.
According to TMZ, Silva is asking for unspecified damages.