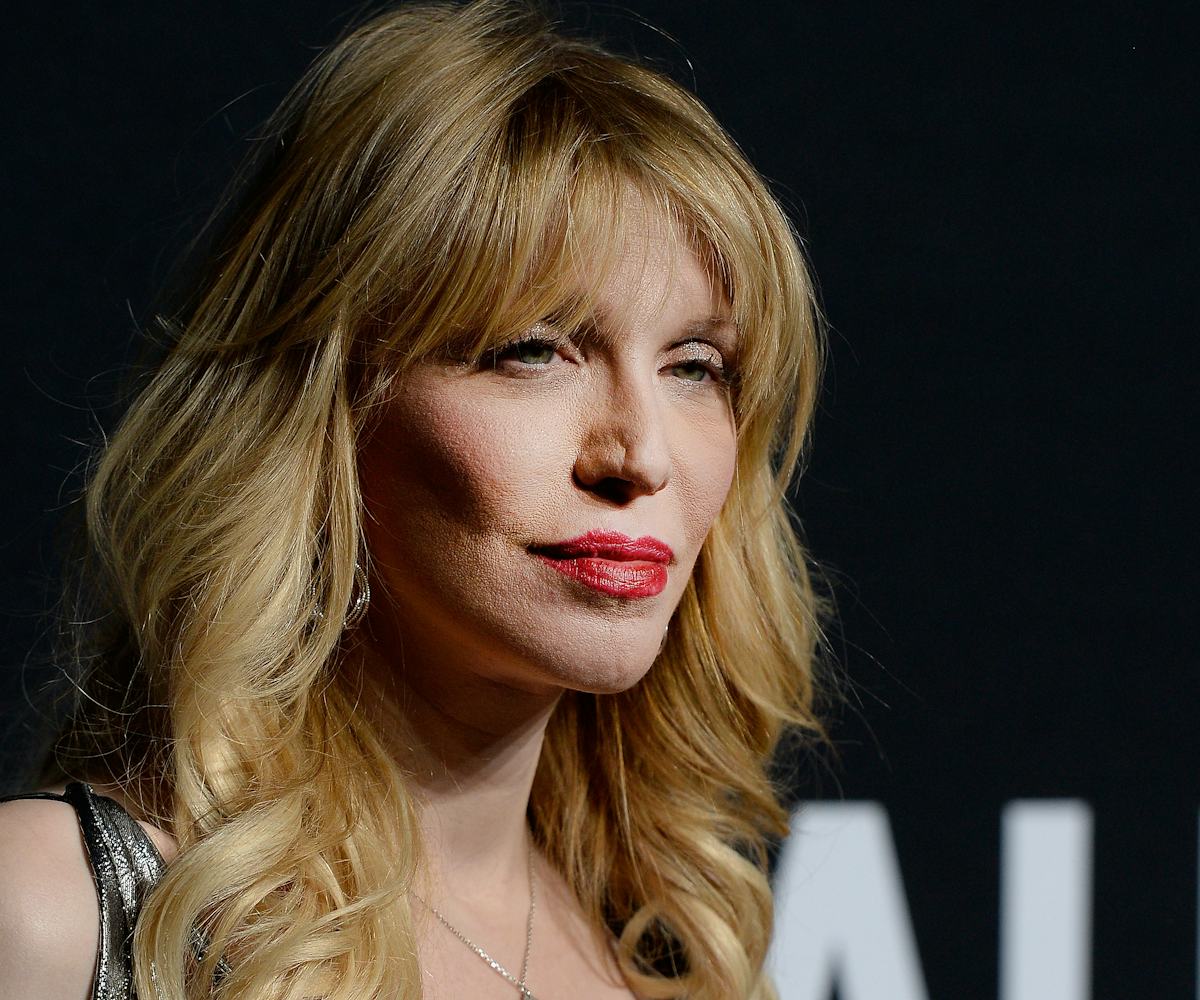 Photo by Kevork Djansezian / Getty Images
Courtney Love Is Trying To Tell Us Something About Hole
Is a reunion on the horizon?
Band reunions are all the rage. Just look at this year's Coachella lineup, which included an LCD Soundsystem reunion just a few years after the group played their last shows, and the original Guns N' Roses lineup performing together for the first time in decades. Now it's Courtney Love's turn to tease fans that the original lineup of Hole, one of the most successful female-fronted bands ever, might play together for the first time since the late '90s.
Love posted a photo on Instagram that shows her with original Hole members, bassist Melissa Auf der Maur and drummer Patty Schemel. The caption reads "with the girls, serving up a Hole lot of something. maybe #rocknroll #girlfriends #hole." Love also tagged guitarist Eric Erlandson, lending more credence to the rumors. 
Hole's original lineup hasn't played together since around 1998, when Schemel left the band during the recording of their third album, Celebrity Skin. Since then, there have been various rumors of their impending reunion, sometimes stoked by Love herself, but owing to a variety of issues, it has yet to come to fruition. Love's Instagram post seems to indicate that that's about to change.