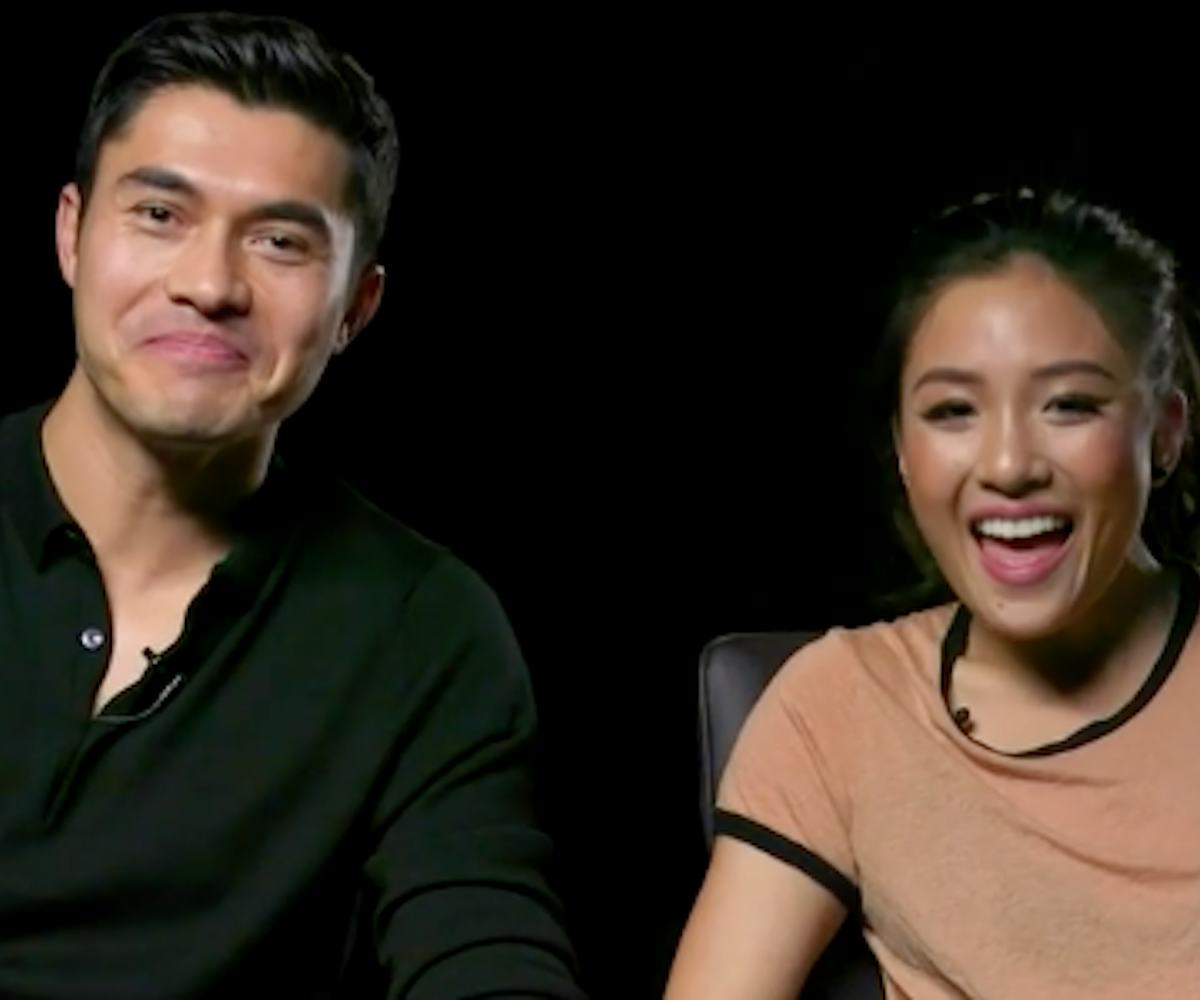 screenshot via entertainment weekly
Kevin Kwan: A Producer Wanted To Cast A White Lead For 'Crazy Rich Asians'
"I said, 'No, thank you'"
It's no secret that Hollywoods adaptations of foreign material can often come with whitewashing controversies. We've seen it happen in Ghost In The Shell, Death Note, and countless others. Now, another attempt at ignorance was almost made with Kevin Kwan's adaptation of his 2013 best-selling novel, Crazy Rich Asians, because, for some reason, it's still difficult for Hollywood to get a solid grip on the concept of representation. 
The novel follows the adventurous antics of a Chinese-American woman named Rachel Chu, who experiences immense culture shock after she embarks on a journey to Singapore with her boyfriend Nick Young. And though the film is confirmed to star Fresh Off The Boat's Constance Wu and newcomer Henry Golding, Kwan recently opened up, in an interview with EW about an experience he had during the film's early development stages where he was approached by a producer who wanted to reimagine the story with a white woman as lead. Uh, what?
"I was like, 'Well, you've missed the point completely,'" Kwan said in the interview. "I said, 'No, thank you.'"
Casting Chu as white would not only portray an inaccuracy but would fail to properly tell her story—a story of one woman's immigration back to Asia.
Luckily, Kwan was able to connect with Hunger Games producer Nina Jacobson and her producing partner Brad Simpson, to accurately and honestly bring the book to the big screen. "[Nina] felt it was really important to tell the story and to have this message and to have that representation out there," Kwan says. 
Despite having the gross experience, Kwan says that he's definitely seeing a shift in the way Hollywood addresses diversity and representation. "I had one of the top producers in Hollywood come to me wanting to make this movie and wanting to do it right, so I think the culture is shifting. They're seeing the importance of this."
Crazy Rich Asians is due in theaters August 17.