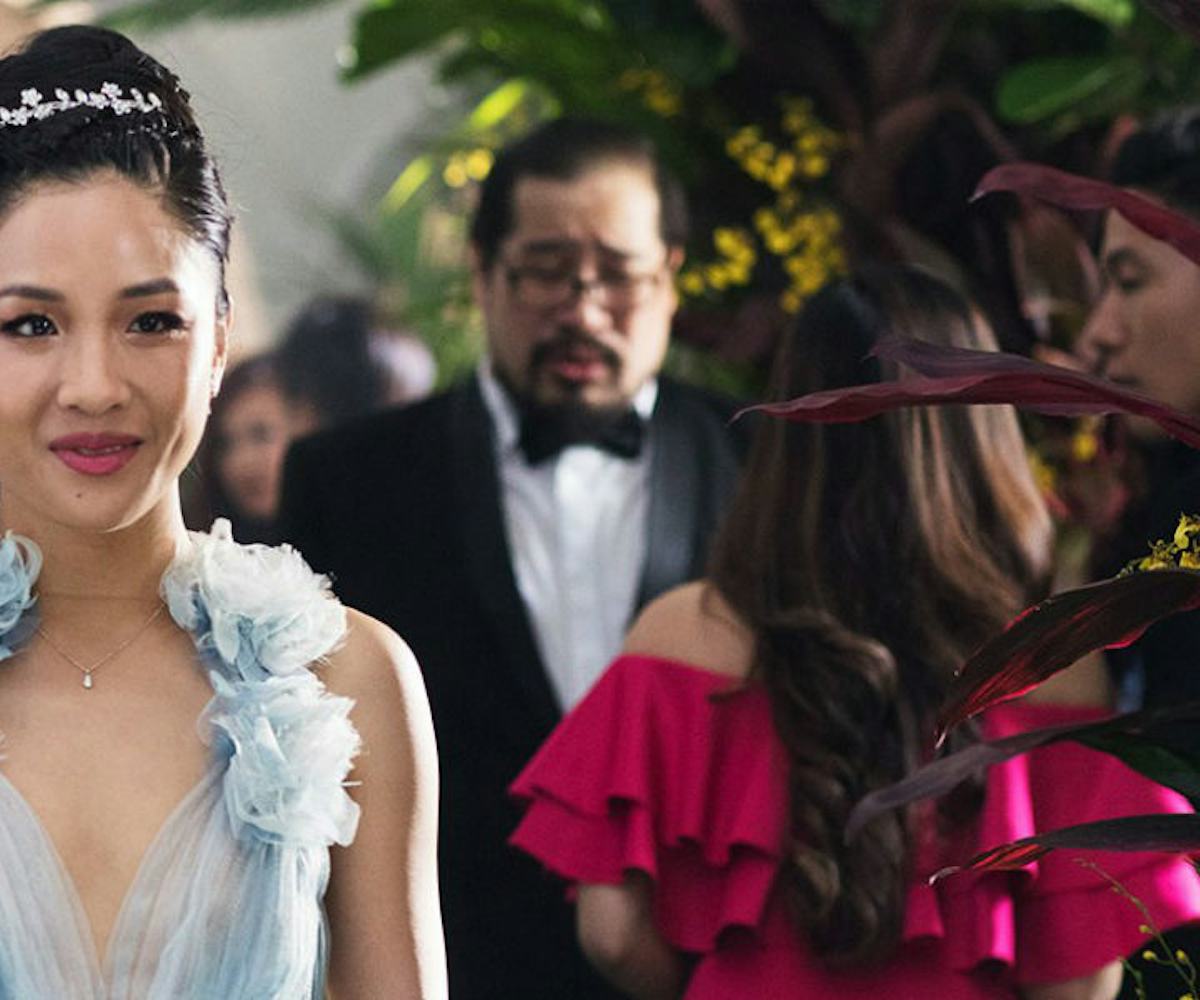 Photo Courtesy Of Warner Brothers.
'Crazy Rich Asians' Secured The No. 1 Box Office Spot
It's almost like diversity sells
The highly anticipated, highly entertaining, highly recommended (by me) Crazy Rich Asians snagged the top spot at the box office.
The film took in $25.2 million in U.S. and Canada theaters over the weekend and $34 million total since its debut on August 15. According to The New York Times, it was the best result for a PG-13 romantic comedy since Think Like A Man came out in 2012. Both projects feature casts made up predominately of people of color, proving once again that diversity matters.
Crazy Rich Asians director Jon M. Chu wrote on Twitter that the reception has exceeded expectations. "They thought we were gonna do 18m maybe 20m over the five days….but YOU SHOWED UP," he writes. "The fact that we never shared a communal experience of joy, laughter, and emotions at the movies like this has been an injustice. But now we have. And there's no going back."
Films that predominately star people of color often have to go through hurdles other films don't—like the threat of whitewashing or the struggle to get funding. And, according to a recent study done by the University of Southern California, women and minorities are still underrepresented in film. Chu and author Kevin Kwan have gone great lengths to get Crazy Rich Asians from book to the big screen, and we're so glad it's paying off.
As my coworker writes, the film, and this moment, is about more than just racial representation, it's about POC seeing their story played out on the big screen by people who look like them. Hopefully, this isn't a "trend" that dies down anytime soon. "We still have a long run to go but our message to the world has been heard," Chu writes. "We have arrived. Now let's go tell more of our stories! We have a lot more to say… This is only the beginning."