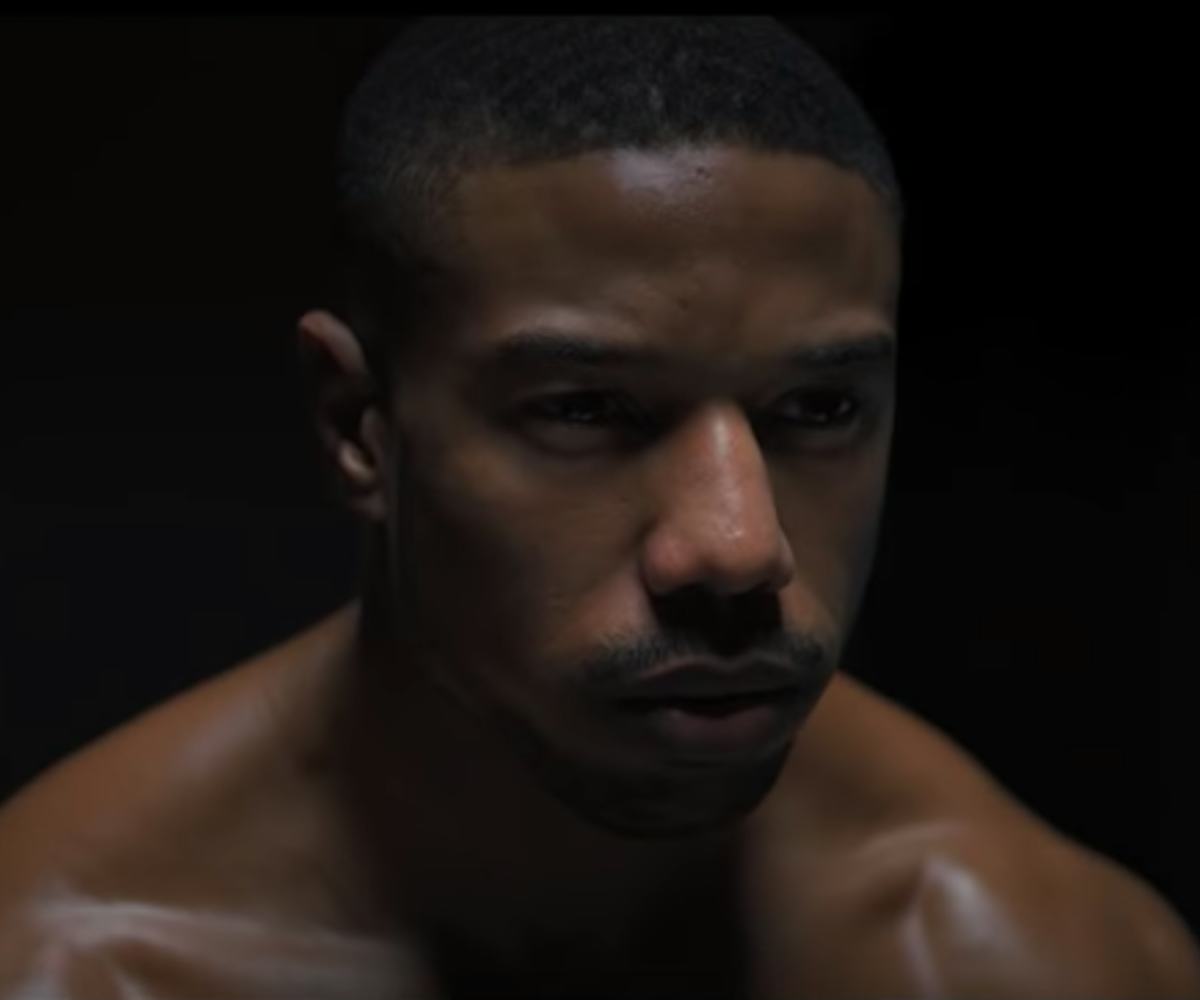 Screenshot from Trailer
Michael B. Jordan Wants To Avenge His Father's Death In 'Creed II'
Watch the trailer soundtracked by Kendrick Lamar
Hump Day just got a whole lot sexier thanks to the trailer for Michael B. Jordan's upcoming film, Creed II.
The newly released clip shows a shirtless and sweaty Jordan reprising his role as Adonis Creed, the son of the famed boxer Apollo Creed. In the film's first installment, we saw Jordan's Creed take on "Pretty" Ricky Conlan. The new trailer sees the champion preparing to battle Vitor Drago, the son of his father's nemesis Ivan Drago, after he gets knocked out and ends up in the hospital in the beginning of the clip.
Together, Adonis and his coach, Rocky Balboa (Sylvester Stallone), confront their legacies and past demons. "You got people that need you now," Balboa is heard saying over a scene showing Adonis taking a baby from the hands of his Creed love interest, Bianca (Tessa Thompson), talking about the upcoming fight. "I ain't got a choice," Jordan responds. "That's the same thing your father said, and he died right here in my hands," Stallone fires back. For reference, Ivan killed Adonis' father in the ring in 1985's Rocky IV. 
The trailer shows a montage of Jordan preparing for the fight as both Bianca and Apollo's widow question his motivation. The action is soundtracked by Kendrick Lamar's "DNA," which will get you even more pumped to see the film.
Some fans took to Twitter to share their excitement for the film. 
Creed II will be in theaters on November 21. Take a look at the trailer, below.