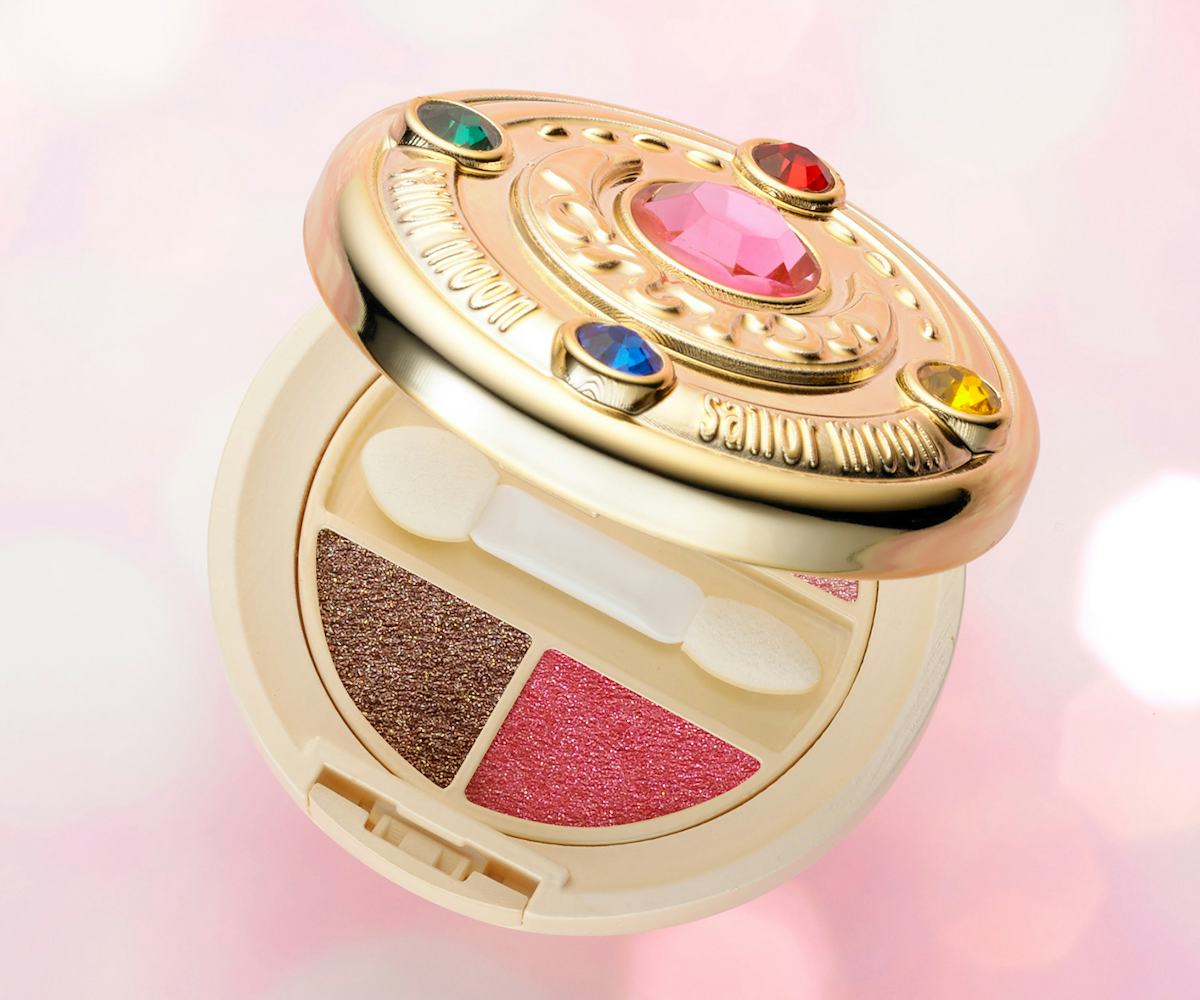 Photo via Creer Beaute
This Sailor Moon Palette Is What Cosmic Dreams Are Made Of
Check out the newest launch from Creer Beaute
For those of us who still can't get over our childhood obsession with Sailor Moon, our dreams are about to come true. Japanese beauty brand Creer Beaute has a shiny new launch coming this year: The Sailor Moon Prism Compact.
Part of their Miracle Romance collection, the compact contains four shimmering eyeshadows in red, pink, brown, and (our favorite) peach shades. But what we're even more into than the shadows themselves is the packaging—a totally gorgeous crystal-embellished compact case that pays homage to the show's transformation brooches. It's the prettiest compact we ever did see, and a collector's item in itself for any Moon fanatic.
The new palette won't start shipping until late March, but it's listed on the Creer Beaute website for 3,900 yen ($34) and on P-Bandai for 4,212 yen ($36).
Oh, and it gets better. The brand actually has a ton of other incredibly adorable Sailor Moon items available as well, from blush and lipstick to brushes. Excuse us while we restock our entire makeup drawer.