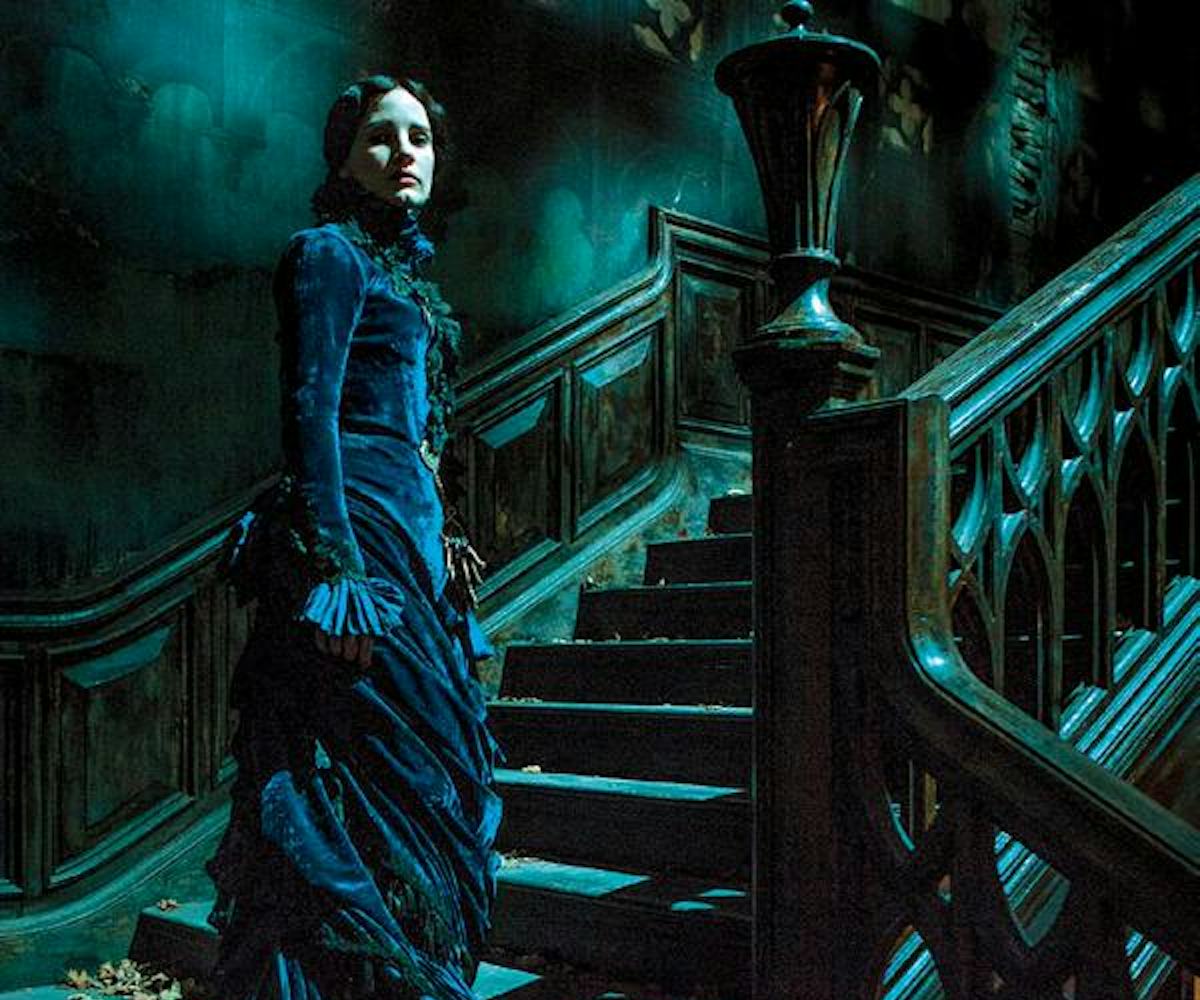 Photo courtesy of Universal
Watch the trailer for Guillermo Del Toro's gothic horror 'Crimson Peak'
starring Jessica Chastain + Tom Hiddleston
Hey look, Guillermo Del Toro made a haunted house movie with lots of sex and ghosts and Jessica Chastain and Tom Hiddleston and Mia Wasikowska and Charlie Hunnam and now we have a trailer!
Really that sentence could have ended at "Guillermo Del Toro made a haunted house movie" and we'd be sold, but add all that other stuff and what we have is one of the most anticipated cinematic events of the year. 
Crimson Peak—which is already being called the visionary Mexican director's "ultimate masterpiece"—follows the adventures of a young author (Wasikowska) who is torn between her affections for a childhood friend (Hunnam) and the temptation of a creepy mystery man (Hiddleston). The whole thing plays out in a gothic house of horrors, and continues Del Toro's streak of bringing his wholly original ideas to life. And while Pacific Rim didn't exactly ignite a Kaiju craze in Hollywood, here's hoping Crimson Peak can revive a genre that's been pretty stale since The Shining. 
Crimson Peak hits theaters on October 16. Watch the trailer below.