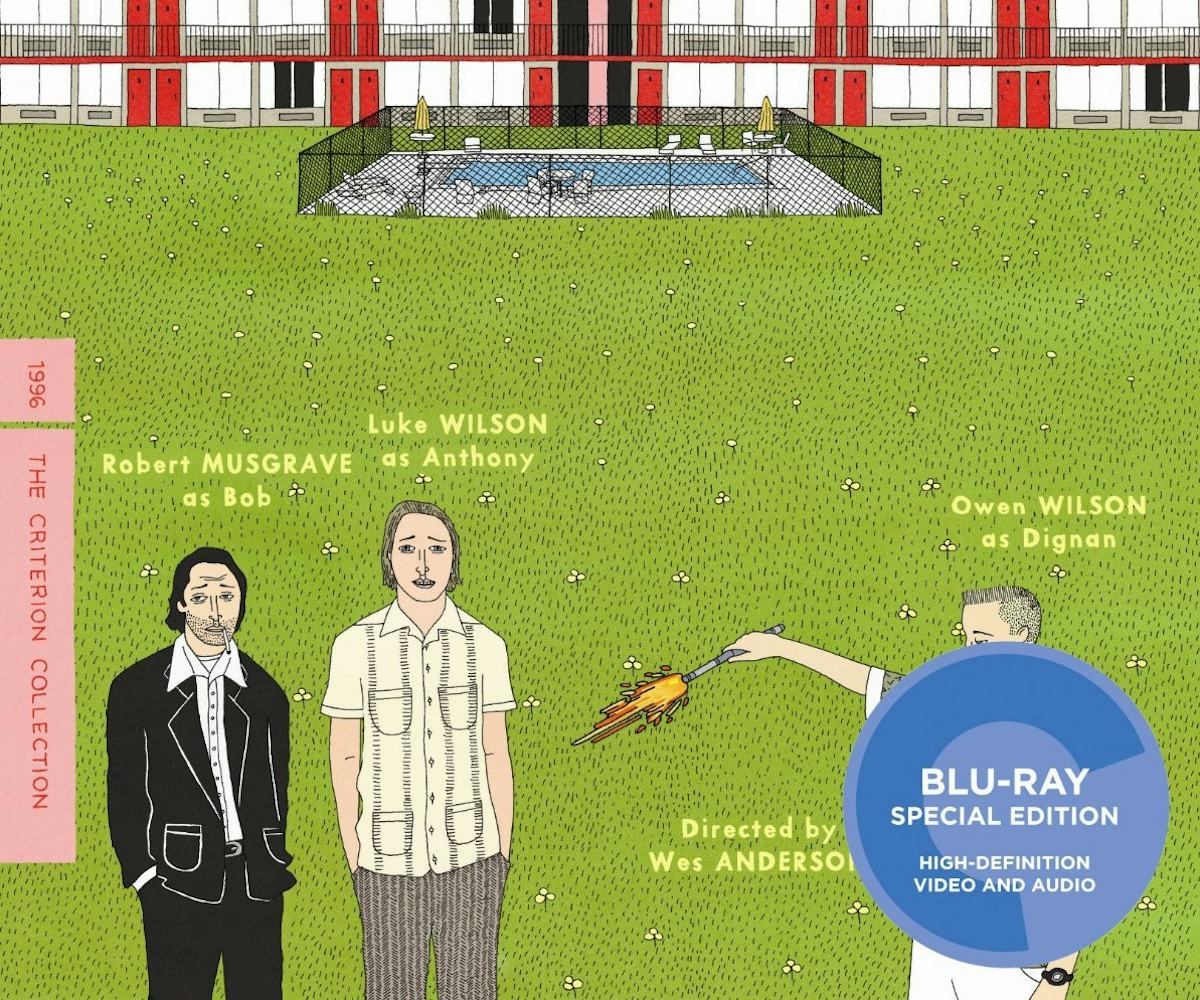 movie must sees
the 65 movies you should buy from the criterion collection sale right now!
I'm not a big movie watcher--I can barely sit through a movie in theaters or at home without taking frequent snack breaks, engaging in some nervous twitching, and maybe even taking a nap. But if there are any films that can capture my attention and keep me planted in my seat, it's the films included in the Criterion Collection.
Encompassong almost 100 years, the films selected as part of this group include everything from comedies like This is Spinal Tap, to intense dramas like The Thin Red Line, to all of Wes Anderson's films. And the best part? They're all on sale right now! Yep, that's right. The Criterion Collection is having a flash sale of DVDs and BluRay disks until 12 PM tomorrow, February 26, so check out our favorites from their selection (all 65 of them!) and then get shopping!
12 Angry Men (dir. Sidney Lumet, 1957)
3 Women (dir. Robert Altman, 1977)
Zatoichi: The Blind Swordsman Boxed Set
3:10 to Yuma (dir. Delmer Daves, 1957)
8 1/2 (dir. Federico Fellini, 1963)
Badlands (dir. Terrence Malick, 1973)
Antichrist (dir. Lars von Trier, 2009)
Band of Outsiders (dir. Jean-Luc Godard, 1964)
And God Created Woman (dir. Roger Vadim, 1956)
The Beales of Grey Gardens (dir. Albert Maysles and David Maysles, 2006)
The Battle of Algiers (dir. Gillo Pontecorvo, 1966)
The Beastie Boys Video Anthology (2000)
Being John Malkovich (dir. Spike Jonze, 1999)
Belle du Jour (dir. Luis Bunuel, 1967)
Black Orpheus (dir. Marcel Camus, 1959)
Blue is the Warmest Color (dir. Abdellatif Kechiche, 2013)
Bottle Rocket (dir. Wes Anderson, 1996)
Breathless (dir. Jean-Luc Godard, 1960)
La Cage Aux Folles (dir. Edouard Molinaro, 1978)
Contempt (dir. Jean-Luc Godard, 1963)
Cronos (dir. Guillermo del Toro, 1993)
Crumb (dir. Terry Zwigoff, 1995)
Days of Heaven (dir. Terrence Malick, 1978)
Dazed and Confused (dir. Richard Linklater, 1993)
The Discreet Charm of the Bourgeosie (dir. Luis Bunuel, 1972)
Divorce Italian Style (dir. Piertro Germi, 1961)
Fanny and Alexander Boxed Set (dir. Ingmar Bergman, 1982)
Do The Right Thing (dir. Spike Lee, 1989)
Frances Ha (dir. Noah Baumbach, 2013)
Fear and Loathing in Las Vegas (dir. Terry GIlliam, 1998)
My Own Private Idaho (dir. Gus Van Sant, 1991)
Naked Lunch (dir. David Cronenberg, 1991)
The Night Porter (dir. Liliana Cavani, 1974)
On the Waterfront (dir. Elia Kazan, 1954)
Paris, Texas (dir. Wim Wenders, 1984)
Pandora's Box (dir. Georg Wilhelm Pabst, 1929)
Il Posto (dir. Ermanno Olmi, 1961)
Rashomon (dir. Akira Kurosawa, 1950)
Scenes from a Marriage (dir. Ingmar Bergman, 1973)
Rosemary's Baby (dir. Roman Polanski, 1968)
The Royal Tenenbaums (dir. Wes Anderson, 2001)
Shoah (dir. Claude Lanzmann, 1985)
The Silence of the Lambs (dir. Jonathan Demme, 1991)
Seven Samurai (dir. Akira Kurosawa, 1954)
The Thin Red Line (dir. Terrence Malick, 1998)
La Strada (dir. Federico Fellini, 1954)
This is Spinal Tap (dir. Rob Reiner, 1984)
Weekend (dir. Andrew Heigh, 2011)
Harold and Maude (dir. Hal Ashby, 1971)
A Woman Under The Influence (dir. John Cassavetes, 1974)
It's a Mad, Mad, Mad, Mad World (dir. Stanley Kramer, 1963)
Hunger (dir. Steve McQueen, 2008)
In The Mood For Love (dir. Wong Kar-Wai, 2000)
Jules and Jim (dir. Francois Truffaut, 1962)
America Lost and Found: The BBS Story (including Easy Rider, Five Easy Pieces, The Last Picture Show, and more)
The Last Days of Disco (dir. Whit Stillman, 1998)
L'avventura (dir. Michelandelo Antonioni, 1960)
Life is Sweet (dir. Mike Leigh, 1990)
Modern Times (dir. Charlie Chaplin, 1936)
Mon Oncle (dir. Jacques Tati, 1958)
My Dinner With Andre (dir. Louis Malle, 1981)