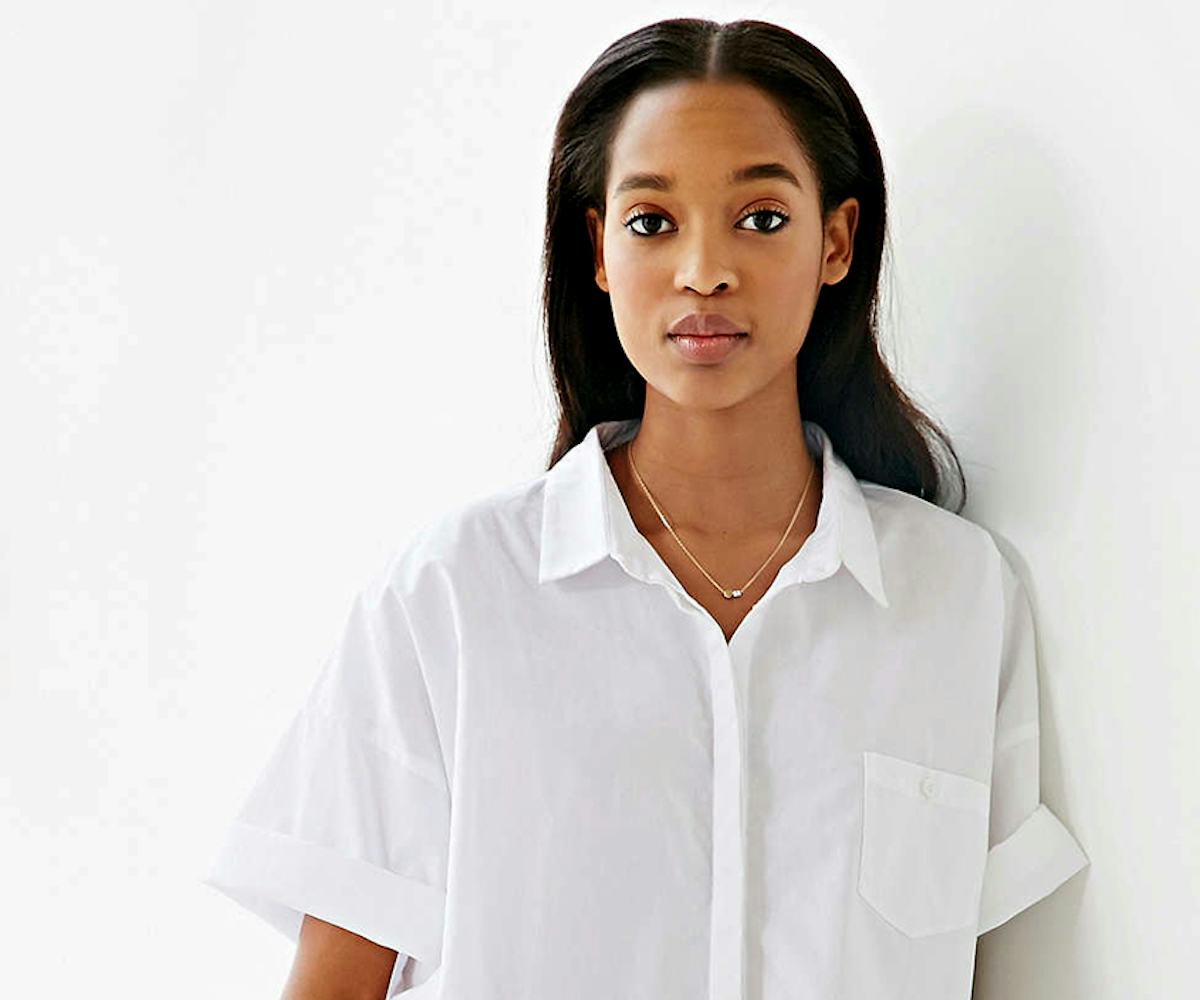 Photo via Urban Outfitters
proof that anyone can wear a crop top
We all know a crop top might not be the easiest thing to wear. But if you really think about it, the only person stopping you from rocking one is yourself. Sure, there are fashion rules about what works for what body type, but we think those rules are best left ignored.
To help you figure out how to get in on this trend, we've rounded up tops that'll work on anyone. If you're feeling nervous about it, start with one that flows away from the body, instead of a super-tight clingy one. Also try to find something with a sleeve if you're more self-conscious of your arms, or a fringe if you need to ease in to showing so much belly. 
Click through for our picks. 
Tibi, cropped cotton-poplin top, $245, available at Net-A-Porter.
Forever 21, laser cut crop top, $22.80, available at Forever 21.
ASOS, crop top with mono embellishment and fringing, $68.86, available at ASOS.
Pixie Market, black off the shoulder crop top, $42, available at Pixie Market.
Dolores Haze, juliette cropped buttondown, $180, available at NYLON Shop.
Zara, crop top, $39.90, available at Zara.
Madewell, chambray side-tie crop tee, $75, available at Madewell.
Nasty Gal, after party vintage my midnights crop blouse, $88, available at Nasty Gal.
Reformation, cabal top, $98, available at Reformation.
Elizabeth and James, chester striped poplin and slub twill top, $225, available at Net-A-Porter.
Marc by Marc Jacobs, stretch poplin tie back crop top, $198, available at Marc Jacobs.
Stone Cold Fox, liam cropped top, $150, available at Urban Outfitters.
DKNY, cropped striped stretch cotton-blend top, $235, available at Net-A-Porter.
Talula, greene blouse, $48, available at Aritzia.
Lucca Couture, square cropped button-down shirt, $59, available at Urban Outfitters.