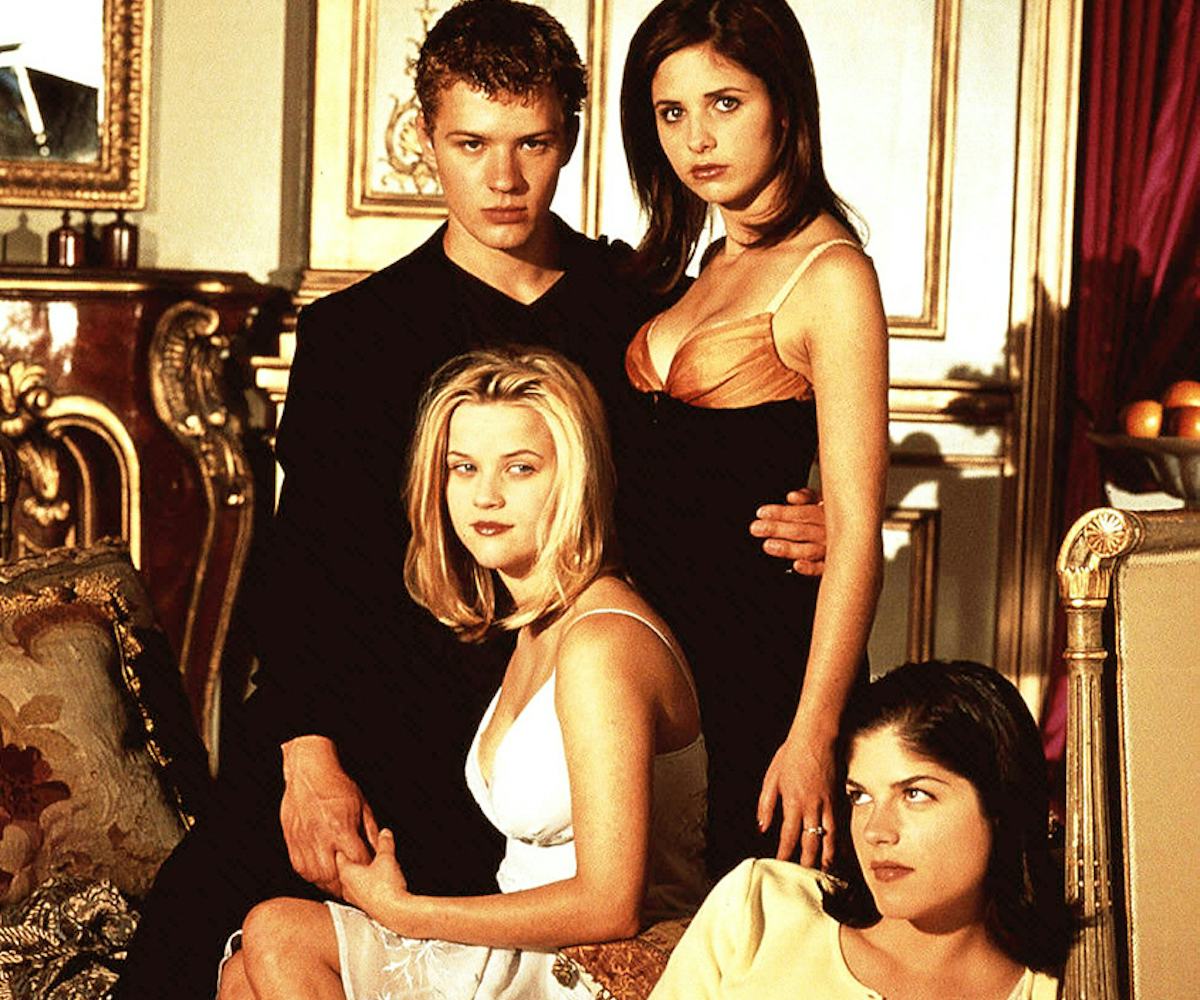 Photo via Columbia Pictures
the 'cruel intentions' cast reunited
they're really going for it
Today in news of celebrities from iconic movies reuniting, we have the women of Cruel Intentions. Sarah Michelle Gellar, Reese Witherspoon, and Selma Blair all attended the Los Angeles production of Cruel Intentions the Musical. Witherspoon said it was the "Best girls night of the year!!!" (Nothing will ever top this night, though #neverforget.)
The trio really went for it, too: Gellar posted a photo of her and Blair locking lips. She said "her lessons paid off." Good to know! Ryan Phillippe was noticeably absent, but it's cool because Gellar's been on cast-reunion duty, taking some for the team—just last week she was with her Buffy cast members. Now, excuse us while we play "Colorblind" and "Bittersweet Symphony" and remember the innocent-ish days of our youth in 1999.
"Best girls night of the year!!! #cruelintentions"
A true reunion if there ever was one.
Reese's face, though.
Her lessons paid off!
It's like 1999 all over again!
SMG over there like "Oh, girl!!"