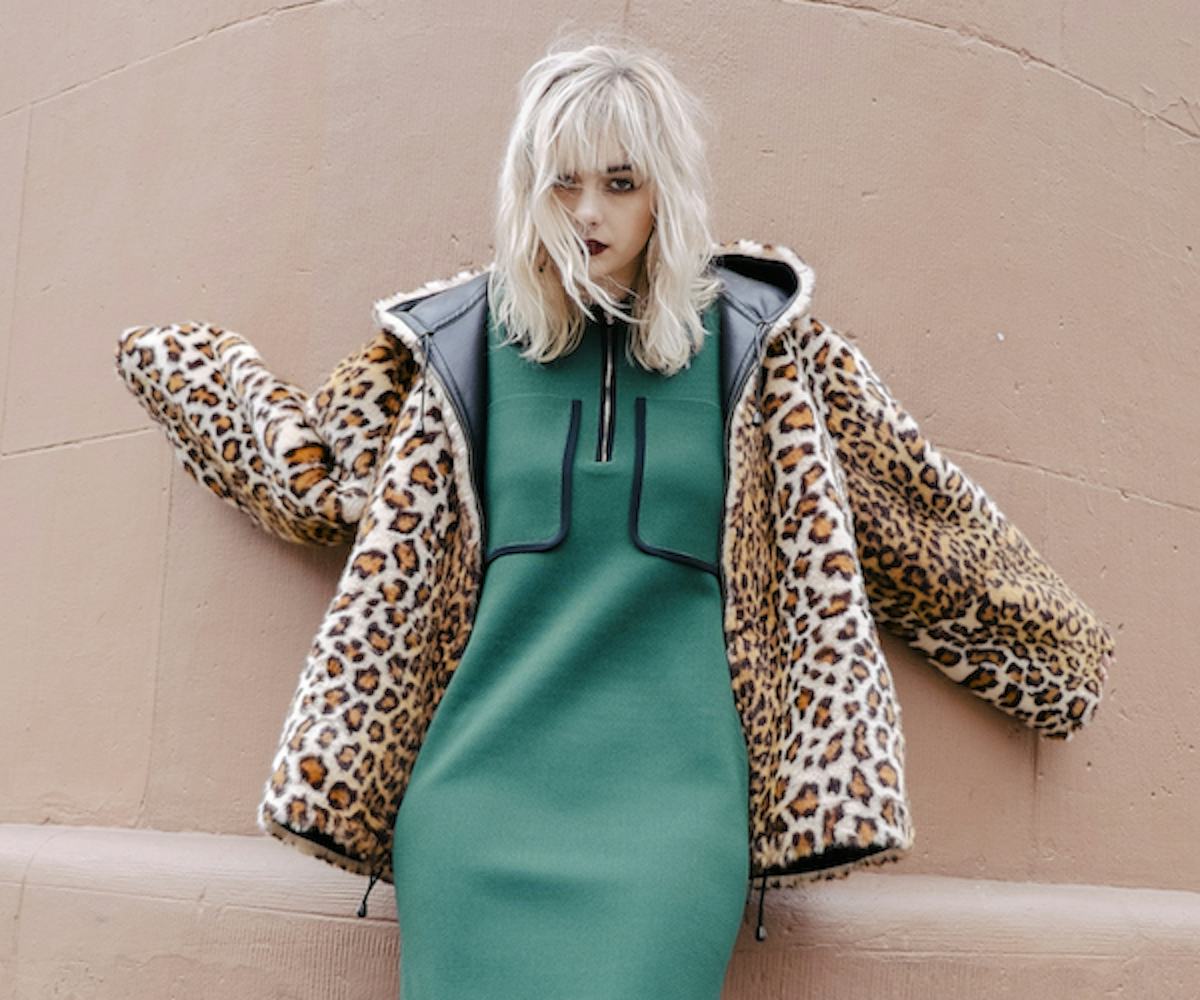 Photo by Donavon Smallwood
This Winter, We're Going Vegan (With Our Outerwear, That Is)
Check out the best animal-friendly coats and jackets of the season
Let's face it: Anything "faux" usually has a pretty bad reputation. In the past, faux fur and vegan leather were thought of as cheap alternatives to the real thing, and unless you were spending your full paycheck on designers like Stella McCartney, it wasn't easy to find anything that was not only good for the planet but also looked good.
But times have changed. As the fashion industry begins to shift (however gradually) into more ethical territory, faux is quickly becoming a staple for luxury brands, leading economically accessible brands to follow suit and up their faux game. Because when even Gucci's Alessandro Michele's announces that the storied house is going fur-free starting this spring, you know it's time to get with the cruelty-free program. Of course, there have always been pioneers specializing in cruelty-free fashion, such as Maison Atia and Vaute, and their continued expansion is a great example of how faux has become a full-on movement, and could potentially become the norm.
In keeping with fashion's faux moment, we decided to showcase some of the best of this winter's animal-friendly outerwear offering—and let color, print, and texture take the lead. From vibrant down puffers to bold, fuzzy faux furs and supple vegan leather, these pieces are anything but your typical dreary and drab winter coats.
Keep scrolling to check out some of our cruelty-free favorites of the season. They're warm, they're sustainable, and they're pretty damn cute.
Photographer: Donavon Smallwood
Fashion Editor: Jenna Igneri
Makeup: Clara Rae for M.A.C Cosmetics
Hair: Takashi Ashizawa
Casting: Amber Bek
Models: Juliette Geil at APM, Kayla Clarke at Marilyn Agency
Step aside, dreary winter colors. This season, we're wearing all the brights we own—at once.
Juliette is wearing a Diane von Furstenberg coat, a Pinko sweater and skirt set, and Minoux earrings. Kayla is wearing a Nasty Gal coat, a Missoni sweater and skirt set, and Haarstick Jewelry earrings.
You can never go wrong with animal prints. Try pairing a fuzzy leopard coat with a jewel bright.
Juliette is wearing a Maison Atia coat, a Joseph dress, vegan Dr. Martens boots, and her own rings.
Opt for a statement puffer to keep you warm on colder days. Throw on a bold cruelty-free down or a vegan leather version and accessorize, accessorize, accessorize.
Juliette is wearing a Nanushka coat, a Topshop bodysuit, Commando bralette, and Laruicci earrings. Kayla is wearing a Vaute coat, a Missoni top, a Camilla and Marc skirt, and Agmes earrings.
Denim doesn't have to just be for the in-between seasons. A cozy faux fur lining will keep you warm all winter long.
Kayla is wearing an Avec Les Filles jacket, a 3 x 1 top, Milly pants, Melissa shoes, earrings by Laruicci, and a necklace by Stella + Dot.
In the mood for a lighter jacket? Wear your faux fur underneath instead of on top.
Juliette is wearing a Vaute jacket, a Staud top, Tibi jeans, a W. Britt choker, an Agmes cuff, and her own rings.
Fear not, as spring will come soon enough. Until then? We'll wear florals on florals.
Kayla is wearing a Maison Atia coat, an Ecole Primaire dress (over), an Equipment slip (under), Melissa shoes, W. Britt cuffs, and DKNY fishnets.