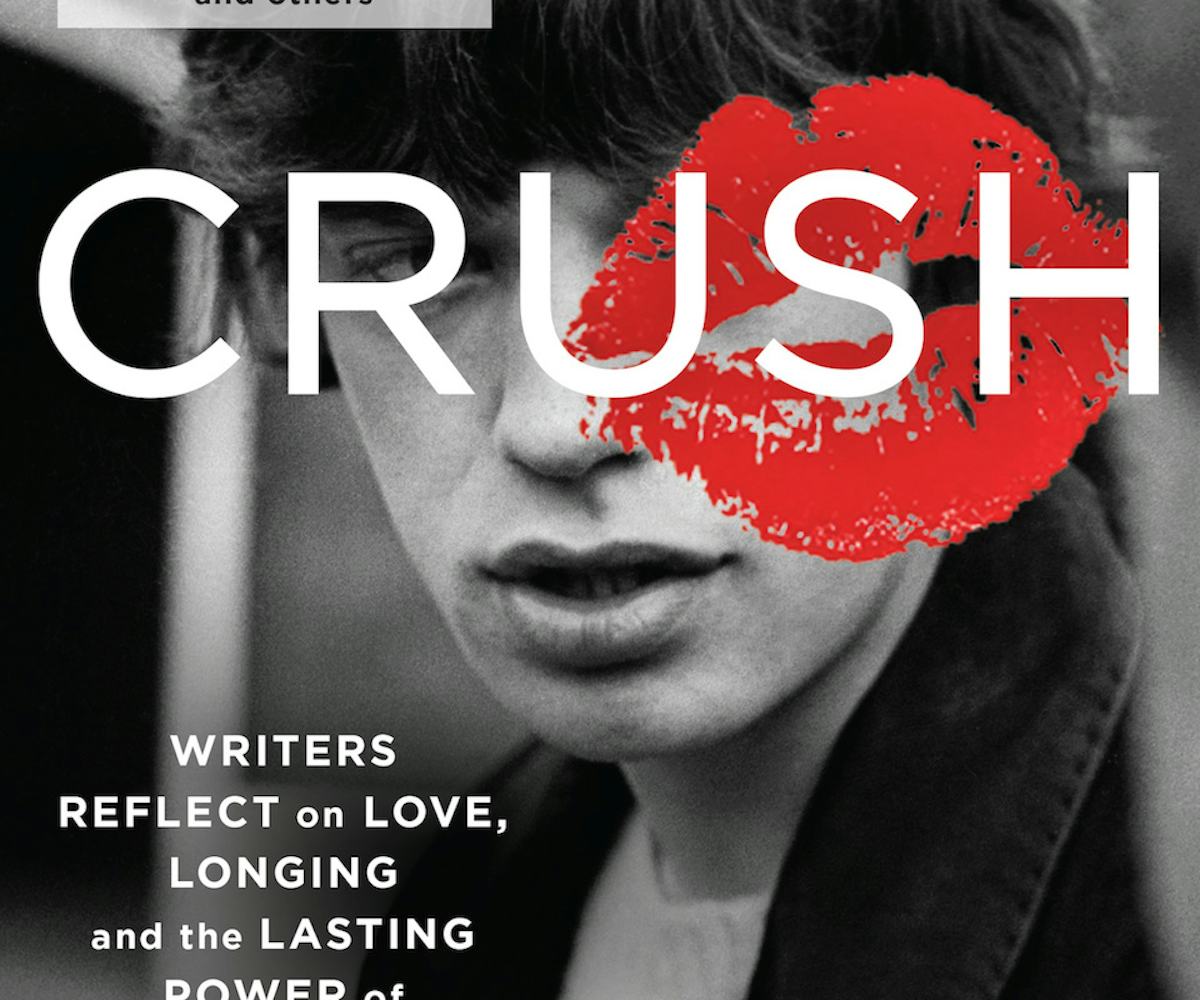 Photo courtesy of Harper Collins
This Book Will Teach You The Importance Of Having A Celebrity 'Crush'
Writers reflect on the power of first love
At first glance, CRUSH: Writers Reflect on LOVE, LONGING, and the LASTING POWER of THEIR FIRST CELEBRITY CRUSH seems fit for a single article versus an entire book. But when you recruit writers like Stephen King, Jodi Picoult, James Franco, and Roxane Gay, then ask them to share their first celebrity crush experiences—and all the heartbreaks, realizations and cringe-worthy moments that ensue, as a result—an anthology becomes a no-brainer. At least, that's what it feels like when you read the star-studded collection of essays that Cathy Alter and Dave Singleton put together in this book.
Now, when I think of "writers," I get a picture of G.K. Chesterton in a hotel after his latest lecture, a bottle of port at his table, taking notes about a local nun, shaping a new Father Brown story. There are writers and then there are writers, which means that some people write for you to read, while others write for you to be aware that they have written what you are reading. In Crush, you have an assembly of the latter, who are a fairly diverse gathering: professors (Kermit Moyer), actors (Andrew McCarthy), directors (James Franco), screenwriters (James Franco), producers (James Franco), teachers (James Franco), and more actors (James Franco).
The author contributions, when you dive into them randomly—it's hard to imagine reading this book in order—are at turns surprisingly moving. These are a friendly group of writers, well-meaning and honest, which means that they deliver and speak frankly. They take a seat, maybe a recliner, and simply tell a story with the light self-deprecation that the project deserves. The gooey lip-stained Mick Jagger cover belies how readable and worthwhile it is, ending up being a very sincere and surprisingly rich book about what, on first impression, might seem to be a shallow subject. 
Exploring some entries: Karin Tanabe adores Andy Garcia, who plays the least-memorable Corleone in The Godfather trilogy. She makes a good case for Garcia as an actor and for appreciating the character of Sonny's illegitimate son. It isn't just a young girl liking his hair. Let's say frankly: The Godfather III is a crappy movie but for Tanabe it was a way for her to obsess in the healthiest way. She overrode its thin qualities and made it a livelier world than it deserved to be.
Caroline Kepnes pursues an aggressive correspondence (through actual mail) with Brian Austin Green. I don't want to spoil it completely, but someone other than Green replies to her. She is honest and amusing in her story, and though she is enough removed in time and maturity to laugh at herself, she remains respectful of her dedicated pursuit of this person, this object.
Jill Kargman makes a strong case for a different kind of Grease fandom. She states her case objectively and clearly, not with sarcasm or contempt or shame. The best of this collection makes you look back at your own similar crushes, on people remote, even dead, that you put all of yourself into understanding, finding that they ultimately help define you. These are rich stories not by writers, but by writers, obviously ignited by the subject given to them. The catch of this book is they go about it casually, without irony, without the usual defense of too much cool self-deprecation (or perhaps just the right amount). And again this book will nudge you toward remembering your own story and asking the larger questions here: Who did you first fall in love with completely, who was absolutely unreachable? How were you better for it? 
So a preliminary impression that this book should have found a home in a less permanent format, gives way to the desire for more, as well as variations on its theme. As it is, though, this is a very welcome and welcoming book, and there isn't a dull story in the bunch, with the exception of Stephen King's (who disappointingly contributes a memory of Kim Novak with approximately the same number of words as the authors contribute for his "about the author" section in the book) entry, which sounds like it was transcribed from a phone call...while he was driving, to a funeral, for a janitor.
Crush by Cathy Alter and Dave Singleton is available today via Harper Collins imprint William Morrow.