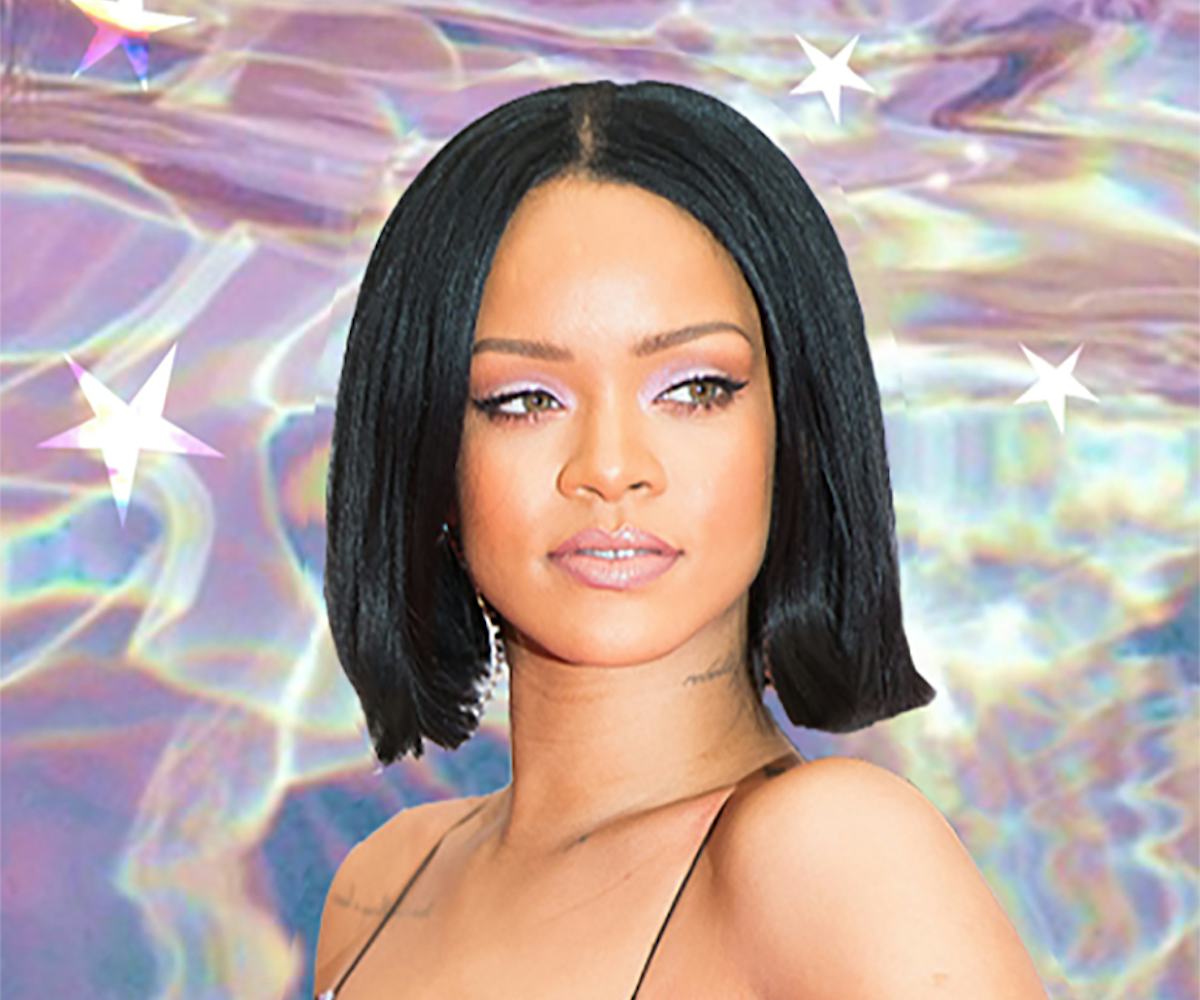 Photo by Samir Hussein/Getty Images
Rihanna Debuts Another Fragrance, And It "Crushes" The Rest
What can't Rihanna do? After releasing her newest album, ANTI, which soared to the top of countless music charts, Rihanna dropped her Fenty Puma line, selling out fur sliders almost instantly. She's molded the fashion industry with her fearless, unapologetic style, and now she's out to claim the beauty industry crown with another perfume that hits shelves today.
Many celebrities release perfume lines, leaving us overwhelmed with a potent cloud of overpowering flowery scents. Rihanna steered clear of the typically cloying smell with her newest Crush by Rihanna. She created a sophisticated fragrance that has an unquestionably fun, feminine twist. Even the smallest splash of Crush will bring you an irresistible tangy sweetness, courtesy of the mandarin- and peppercorn-infused potion that's accompanied with a cedarwood and patchouli finish.
The bottle, designed by Rihanna herself, matches the exotic sex appeal of the scent, with an added dash of luxury provided by the gold finish and unique shape. She modeled the bottle after her former perfume, RiRi by Rihanna, but tweaked the attitude of the design for a more mature look.
Rihanna certainly crushed it. You can pick up your full-sized bottle of Crush by Rihanna today for $60 at Macy's and other fine retailers.
Photo courtesy of Crush by Rihanna