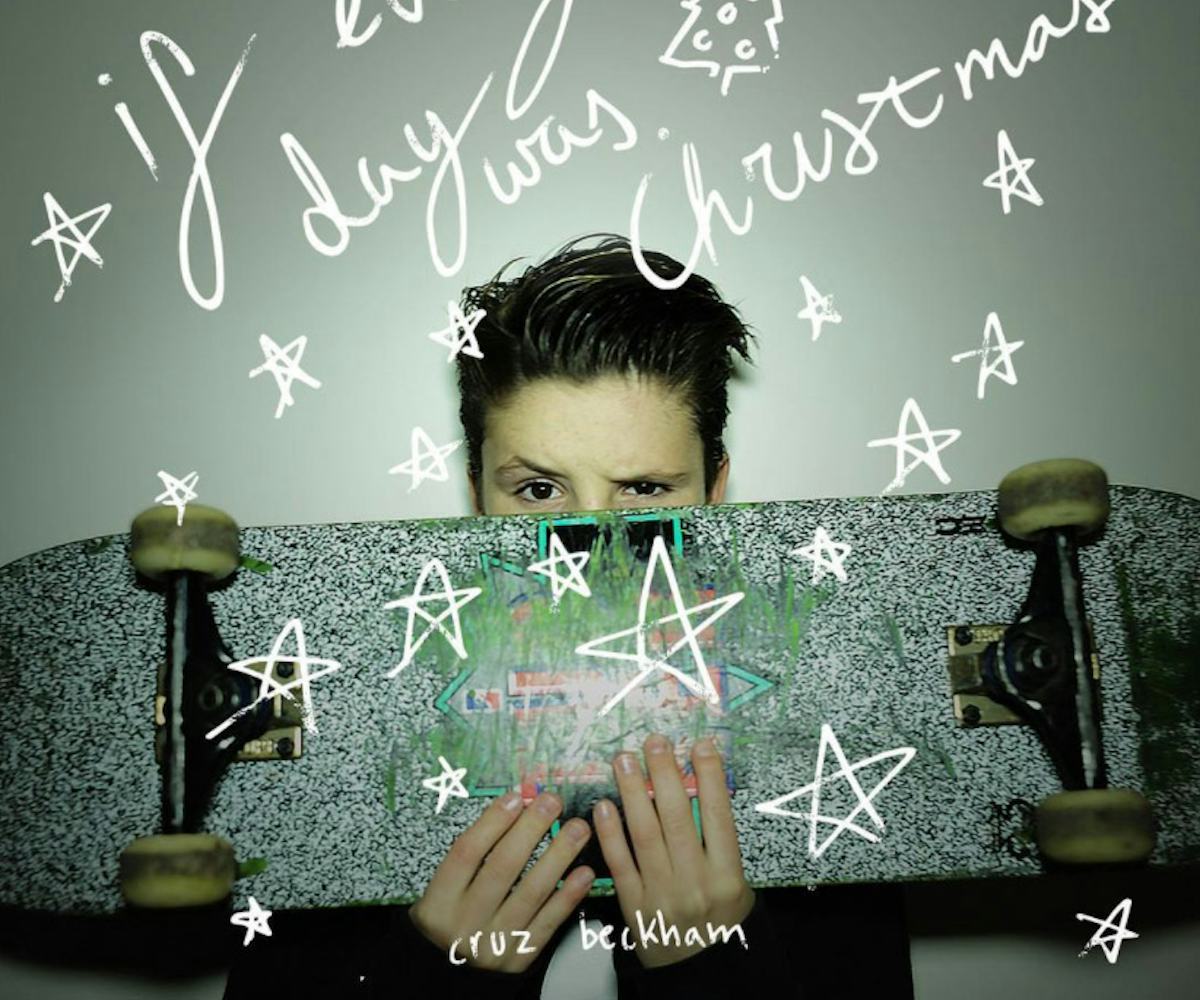 Photo courtesy of School Boy Records
Cruz Beckham Imagines A World Where Everyday Is Christmas
The second coming of Justin Bieber is nigh. Need proof? Scooter Braun, the "Sorry" singer's manager, signed Cruz Beckham. And for his debut single, Beckham is bringing the Festivus to all of us.That's right: "If Everyday Was Christmas" is here. Deal with it!
Like Mariah Carey, all Beckham wants for Christmas is you. Well, you on Christmas day, because that is, apparently, when everything is right with the world and nothing hurts. (The optimism of this song is truly endearing.) Beckham's affinity for mistletoe certainly sticks it to his naive peers who still cry "cooties" when there's kissing. This Beckham longs to spice up the Christmas life, which Mom Spice, Victoria Beckham, certainly is supportive of. "Love a choir at Christmas!!" she wrote on Instagram congratulating her youngest son on his debut. Same, Posh. Same! 
If every day was Christmas, though, the novelty of it all would wear off and we'd eventually grow bored of its cheeriness. Then again, Christmas isn't about gifts or garlands or trees; it's about your heart and wholesome kindness towards others. If you believe in that, you can truly live your Christmas each and every day. What a nice concept with which to kickstart Beckham's pop career.