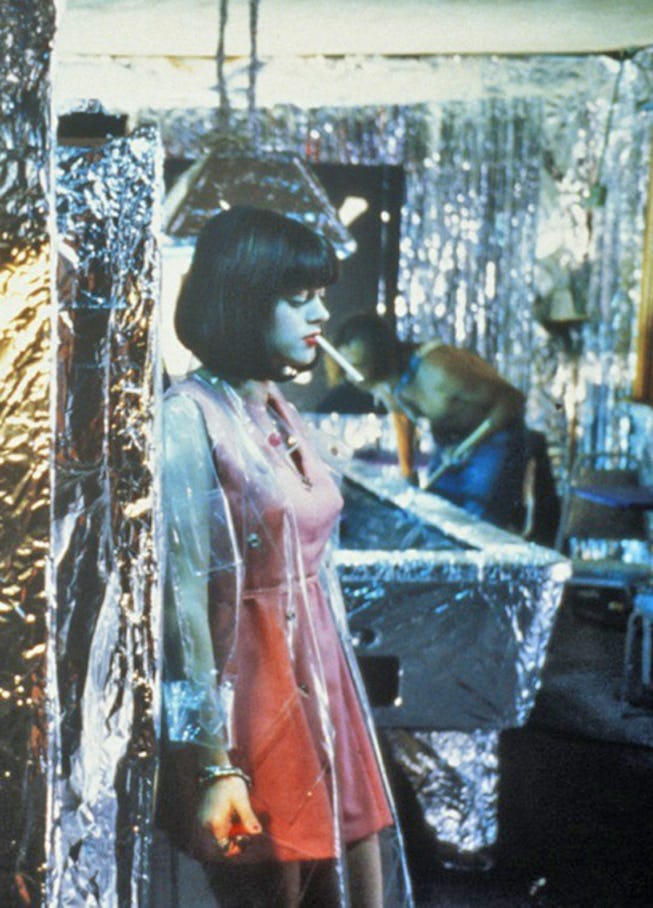 50+ Cult Favorite Halloween Costumes
as if you'd get one of those store-bought costumes!
It's that time of year again: the time when your mind goes blank and you somehow forget all of those great costume ideas you'd been saving up all year. The panic starts to set in. You wake up in a cold sweat. You don't want to have to resort to one of those generic polyester-silicone-blend costumes. The horror!!!
Don't fret, dear friends. We've rounded up 50+ kickass Halloween costumes from our favorite cult films. Because you shouldn't have to sacrifice your cool on the greatest day of the year.
Romy and Michele, Romy and Michele's High School Reunion
Buffy the Vampire Slayer
Wednesday Addams
The Craft
A Clockwork Orange
Lindsey Bluth, Arrested Development
Laura Palmer, Twin Peaks
Corey Mason, Empire Records
Margot Tenenbaum, The Royal Tenenbaums
Barbarella
David Bowie, Labyrinth
Clueless
Mia Wallace, Pulp Fiction
Lydia Deetz, Beetlejuice
Cady Heron, Mean Girls
Jackie-O Pascal, House of Yes
Ghost World
Daria and Jane
Heathers
Little Edie, Grey Gardens
Lizzie McGuire
Val, 200 Cigarettes
The Rocky Horror Picture Show
The Breakfast Club
Darla Marks, Dazed and Confused
Michelle Burroughs, Dazed and Confused
Marla Singer, Fight Club
Audrey Horne, Twin Peaks
Dawn Wiener, Welcome to the Dollhouse
Wet Hot American Summer
Angela Chase, My So-Called Life
Mathilda, Léon: The Professional
Elizabeth, Prozac Nation
Joan Crawford, Mommie Dearest
American Horror Story: Coven
GIRLS
Saved by the Bell
The Fresh Prince of Bel Air
Halloweentown
Freaks and Geeks
Skins
Jennifer, Jennifer's Body
Jackie Burkhart, That 70's Show
The Grady twins, The Shining
Beverly Hills 90210
The Sandlot Kids
Amy Blue, Doom Generation
Who Are You Polly Maggoo?
Suzy, Moonrise Kingdom
Pris, Blade Runner
The Holy Mountain