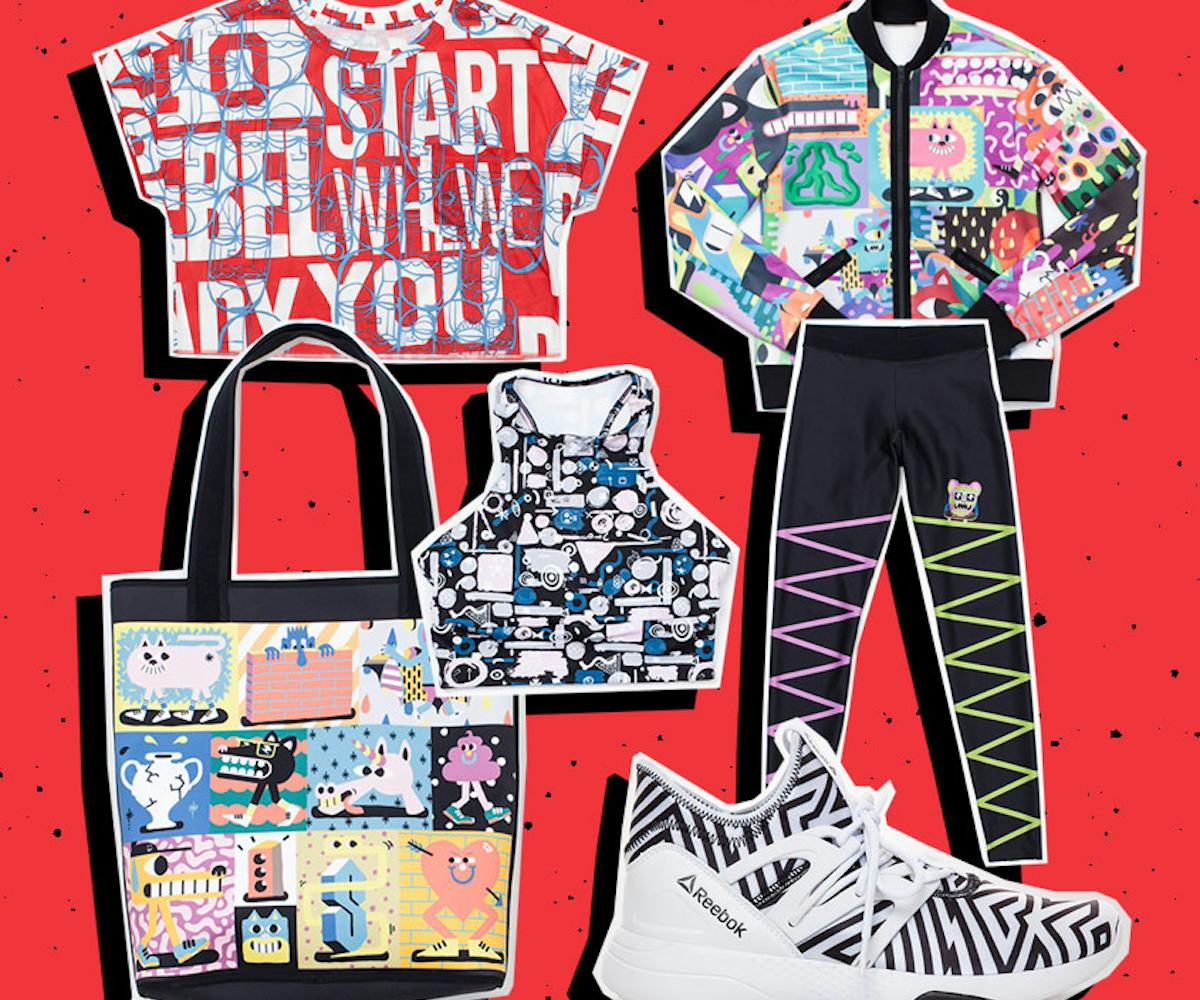 Cult Worthy: Bandier Artist Collaborations
3 artists and 3 brands to make your work out gear look amazing.
Bandier, your luxury destination for fashion, fitness, clothing, and music, has teamed up with some great artists to create activewear like you've never seen before. The brand chose three designers and three activewear brands to collaborate with and create a bevy of awesome looks: Malarko Hernandez with Ultracor, Chris Chris Sauve with Strut-This, and Upendo Taylor with Reebok. Using vibrant colors and prints, the finished pieces are unlike anything we've seen before. Get ready to have some fun with these pieces when you're working out, becuase who says you can't be fashionable when you're sweating?