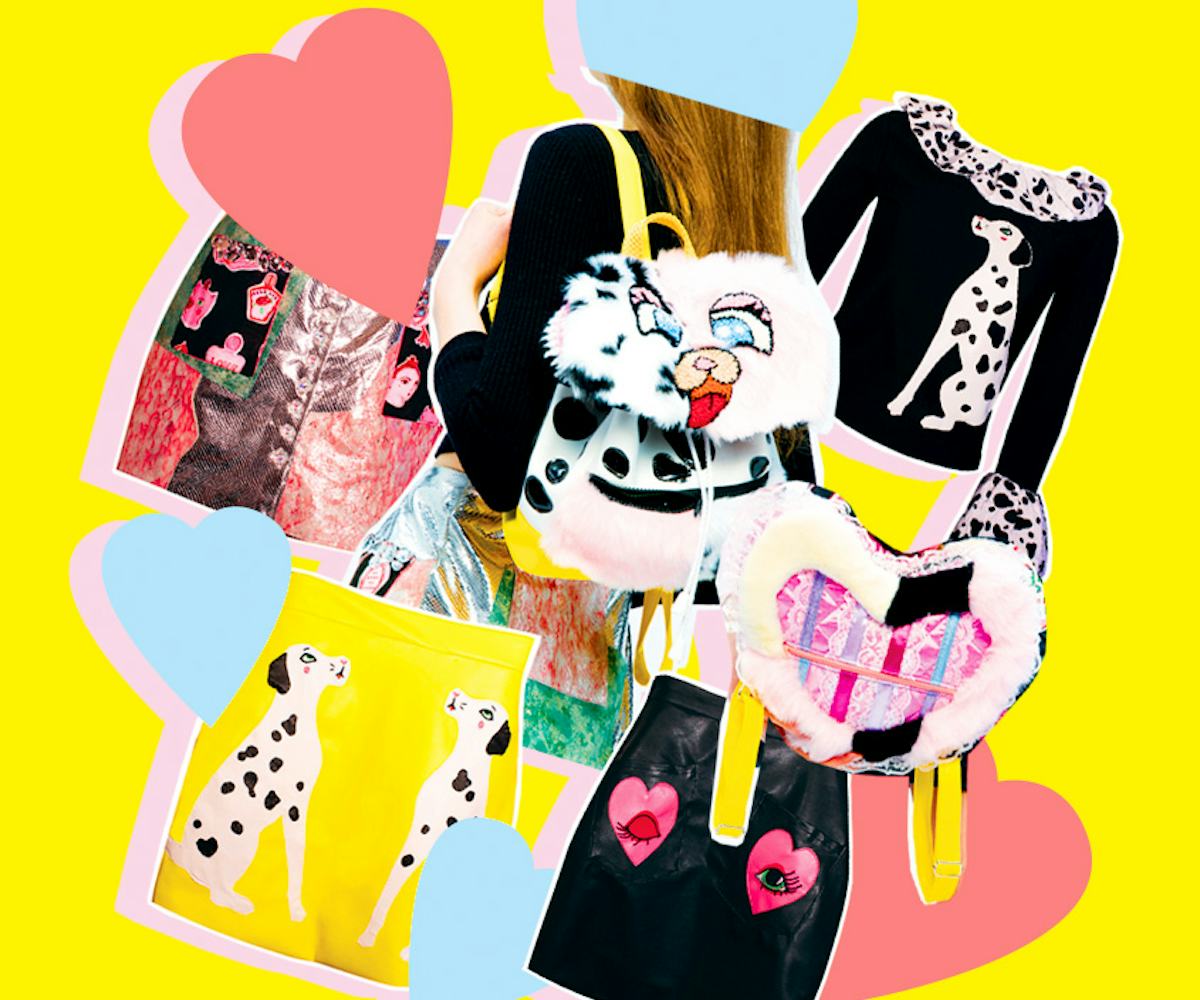 Cult Worthy: Clio Peppiatt
You'll want everything—including the fuzzy bags!
As a 24-year-old it girl in South London, Clio Peppiatt graduated college and launched her label in 2014. (Talk about achieving a lot at such a young age!) Her collections are noticeable for her vibrant colors and "touge-in-cheek" sense of humor. She likes to explore themes of feminist and youth culture in her collections, aiming to make her audience happy and fearless. Her new fall collection is our favorite one yet—chock-a-block with bright colors, embellishments, and patent leathers. Lipsticks and Dalmation spots cover most of the collection (like, who doesn't want that?). Not to mention the amazingly kitchy, faux-fur bags with faces. Clio puts a modern spin on classic silhouettes, making us want every piece.