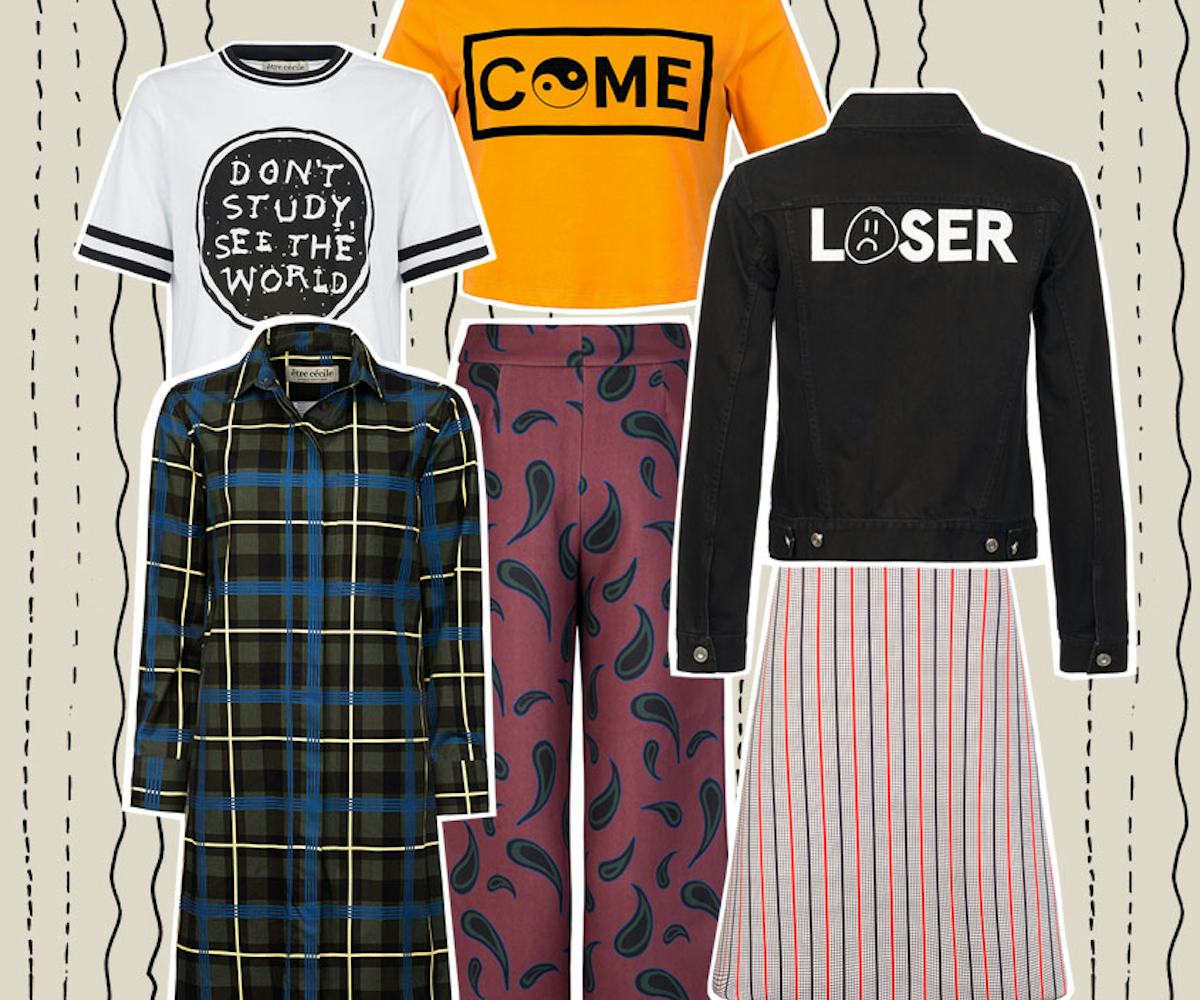 Cult Worthy: être Cécile
grab your luxury t-shirt here.
Être Cécile may be known for its rowdy T-shirts, but the brand is much, much more than that. Started by Yasmin Sewell, Jemma Dyas, and Kyle Robinson, the brand has grown into a luxury casual-wear company. With a unique take on cleanly French style, they've created pieces that feel like you should be in Paris, sitting in a park, and complaining about your luxe life (we mean that in the best way possible). 
Their fall/winter 2015 collection was inspired by Roseland Ballroom, a platform for rising stars and '90s grunge. Using a darker palette with injections of neon, plaids, and paisley, they've created a state of nirvana. New to their brand in collaboration with Aspinal of London, they've allowed their buyers to polish off their understated elegance with classic bag shapes mashed with tartans and contrasting colors. And, of course, don't forget their t-shirts of the seasons with yin-yang motifs, slogans like "don't even care" or "mega OHM." Needless to say, they've created our favorite collection.