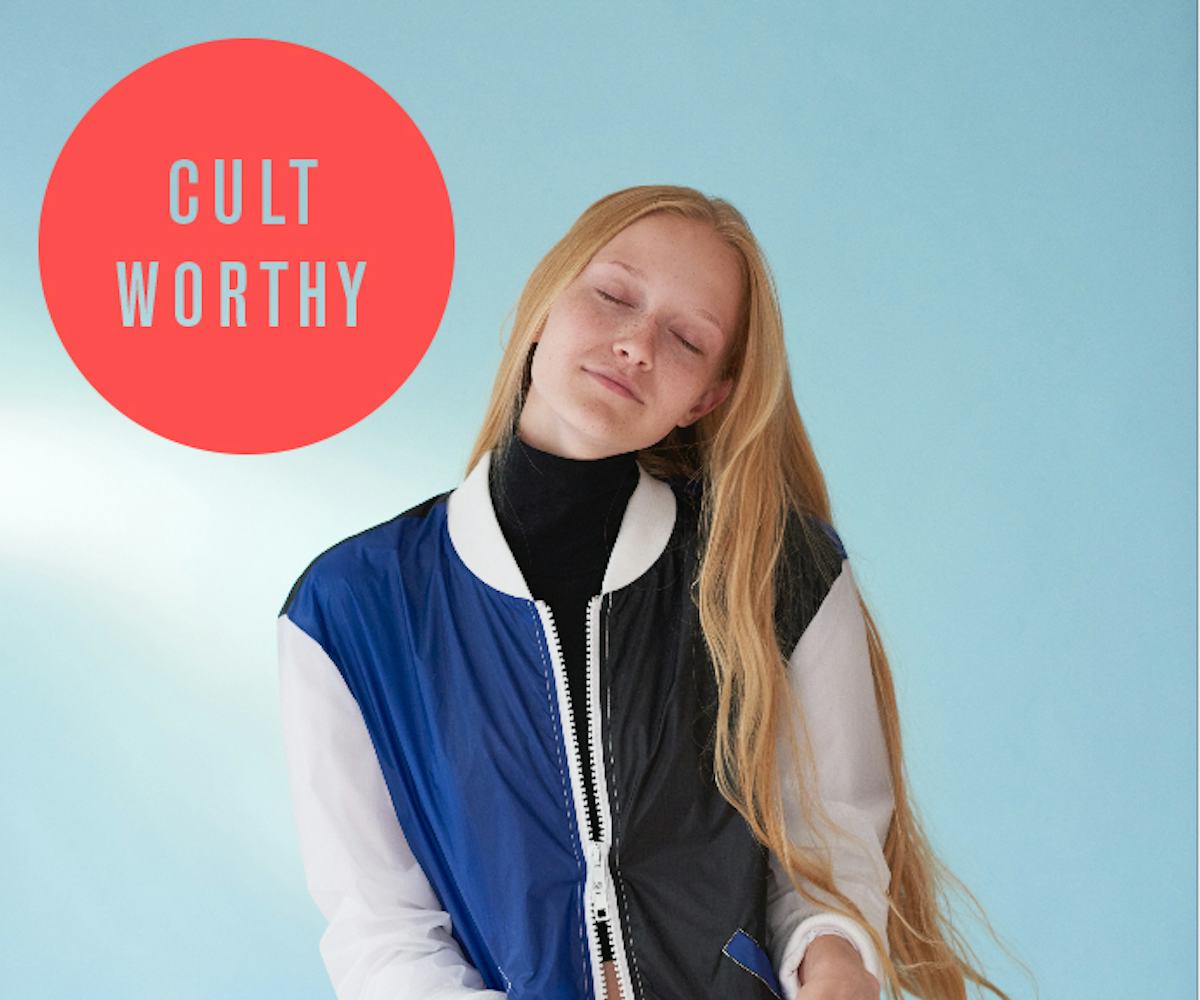 Italian Brand Exkite Will Make You Want To Live In Paradise
Surrounded by the sparkling Mediterranean Sea, Sardinia, Italy is the kind of place that dreams are made of. And for Renzo Mancini, local kite surfer and founder of clothing label Exkite, it's where dreams became a reality. With the help of creative director Eirinn Skrede, Mancini launched his brand with a strong backstory: all of their materials are sourced from recycled kites, making use of their bright colors, text, and amazing fabrics. The resulting windbreaker-style clothing for both men and women is all one of a kind—inside each garment you'll find a tag with the surfer's name, the places the kite surfed, and the kite model. So when you're buying into the brand you're also buying into the lifestyle of a kite surfer living in Italy—and who doesn't want that?
I got the chance to see all of this with Renzo Mancini himself in Sardinia, Italy and let me tell you, it was the best experience I've had in quite some time. With a store location on the island and a hub for all things cool, the dream team of Mancini and his wife have made an oasis for streetwear clothing as well as everything else cool you could ever want, including body products, books, and more. When you take a peek up the stairs in their store you'll find employees actually taking the kites apart and sewing them into their products—imagine picking out kites you like and helping to make your own piece of clothing! Check out images from their amazing store, and some of our favorite jackets in the gallery.