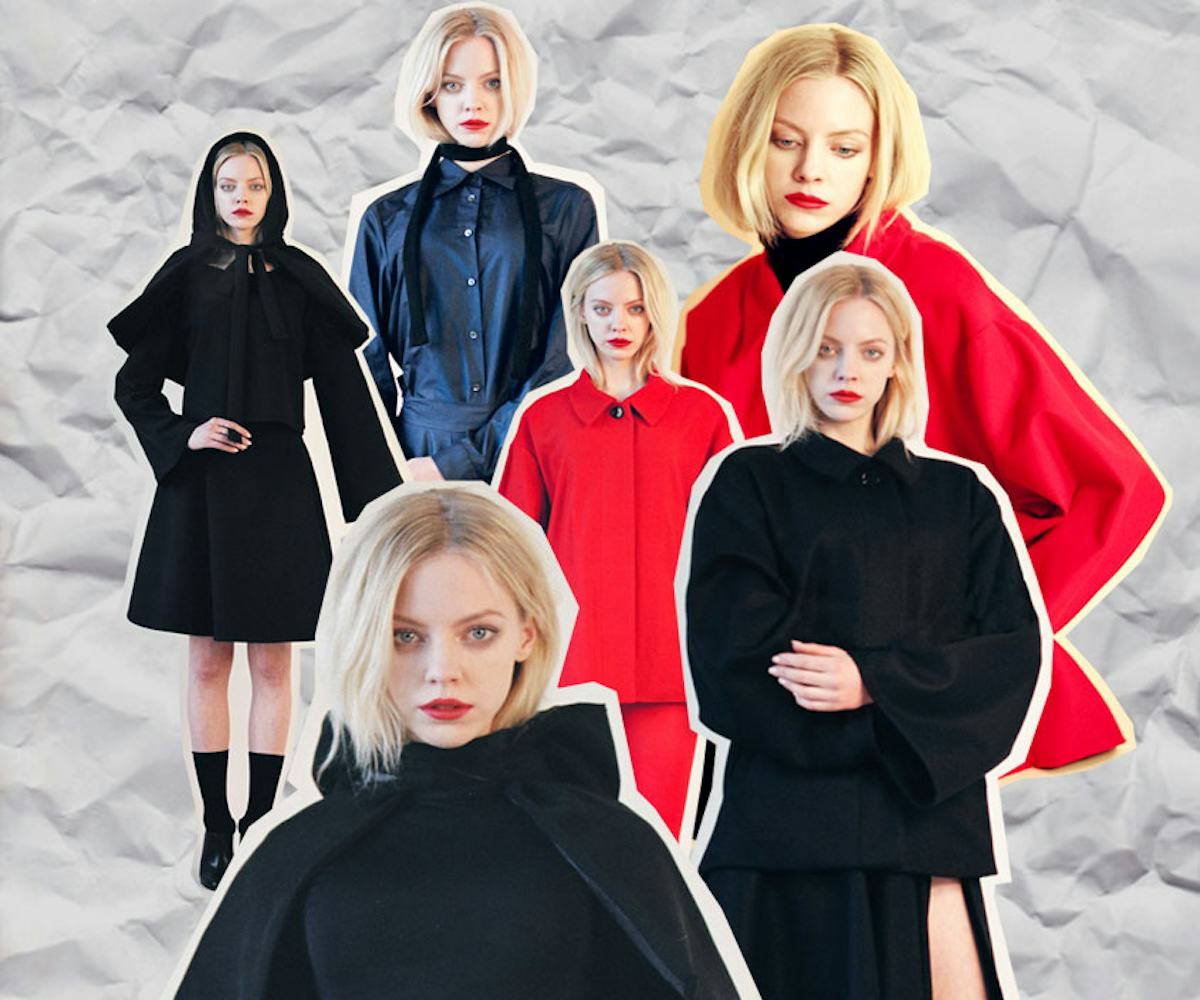 cult worthy: katie gallagher
Katie Gallagher is Cult Worthy.
At just the age of 29, designer Katie Gallagher has come a long way. She started her eponymous brand in September of 2009, distinguishing her work with predominantly black garments and a gothic flare. For her fall/winter collection, Katie Gallagher has struck yet again with the cutting-edge "Navy Eyes" collection. She drew inspiration from the neurological condition synesthesia, which causes an individual to perceive touch, taste, sight, hearing, and smell as colors. She expertly incorporated this unique theme with strictly red and black, and created shapes that form flowing silhouettes. It makes us actually 
want
the weather to drop so we can start sporting these looks. 
Here, we chat with Gallagher about her beginnings in the fashion industry, her latest collection, and advice for young fashion lovers.
How did you become a fashion designer? When did you discover this was your dream career? 
Becoming a fashion designer, for me, happened very organically. I actually never really intended on it at all. I loved to paint and draw...and to make clothes out of pretty much anything. I declared apparel design instead of painting as my major at Rhode Island School of Design. I really liked the idea of majoring in almost everything at school; I could not decide! But here I am.
What's the Katie Gallgher signature?
You'll rarely find a side seam or unnecessary embellishment on my garments. I like to allow the lines of a garment to flow with the lines and curves of our bodies. This makes for a perfect fit. To achieve this sort of fit, a lot of unconventional pattern making is involved. 
What advice would you give to young designers and fashion lovers that want to get established?
Becoming a fashion designer is far from glamorous. Be very persistent, disciplined, and strong.
To keep tabs on Gallagher's past, current and future collections check out 
.