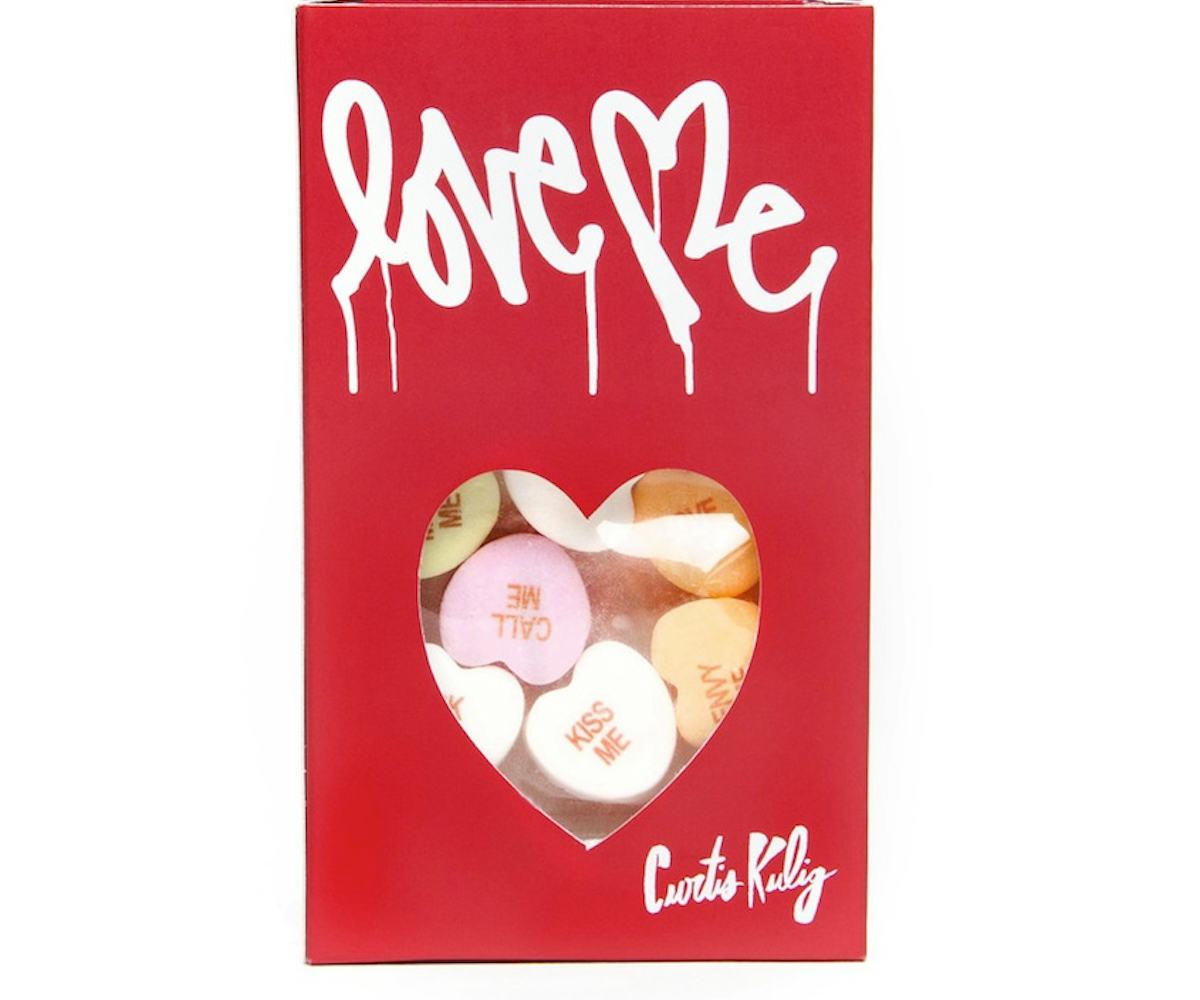 editor's pick: sugar, sugar
all you need is love and candy.
Even if you really, really hate Valentine's Day--and decide to take a cue from Jackie and be your own Valentine, which will probably make it 100x more fun automatically--at least the holiday has one thing going for it. Yep, that would be the sweet factor.
When else (except for, OK, Halloween) can you parade down the drugstore aisle with an instant excuse to stock up? It's a rare occasion, indeed. But if you want to do a cool new twist on the classic conversation hearts, that's where Curtis Kulig comes in.
The artist has already stamped his "Love Me" tag on billboards and clothing items alike, and now it's coming to a pantry near you. Buy it here...because whether or not you're feeling the romance vibes this year, it's a guaranteed way to make your Valentine's Day the sweetest thing.