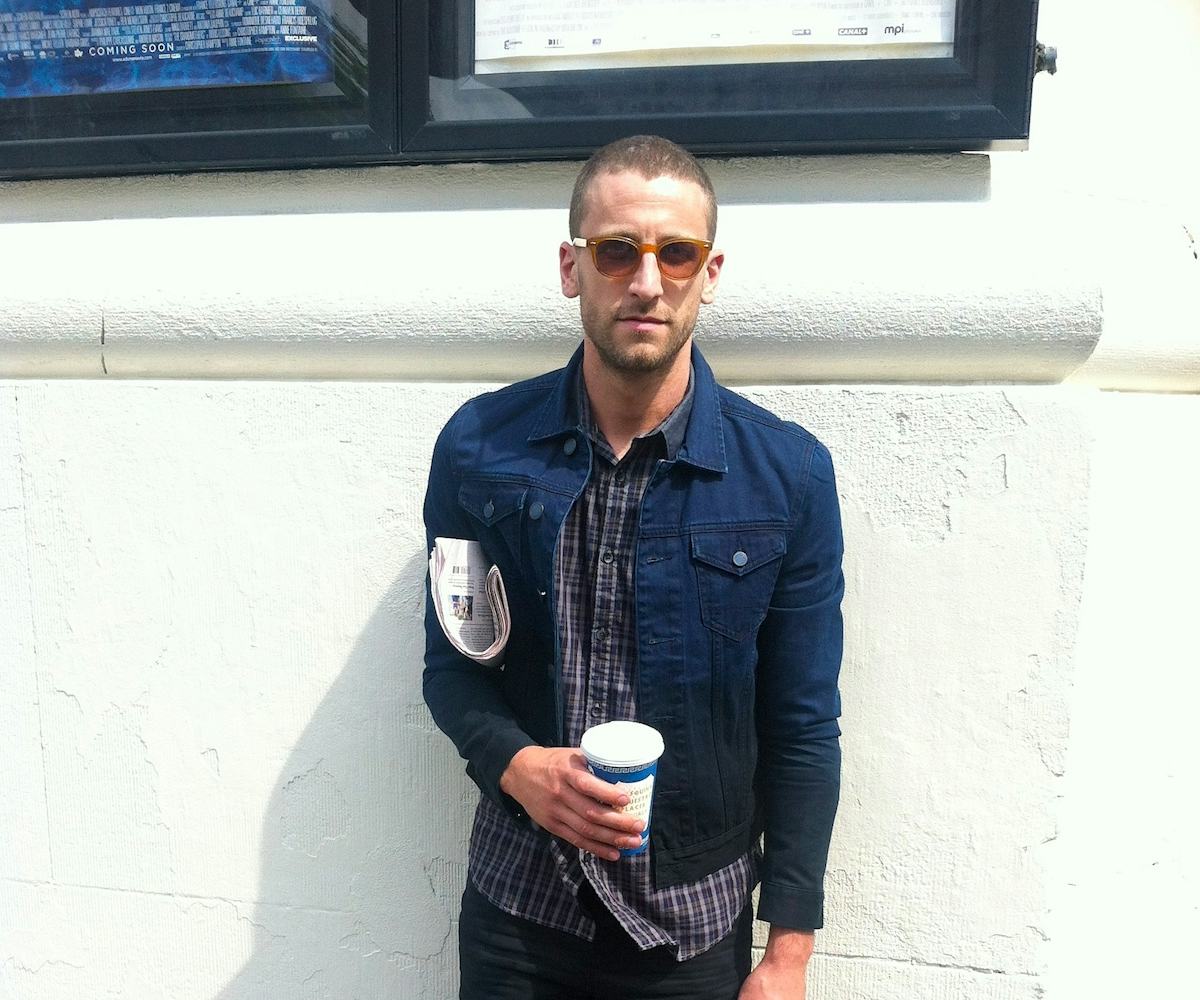 nylon x dkny jeans: curtis kulig's ultimate nyc guide
from the russian baths to the balthazar benches, see the artist's favorite spots.
After moving to Manhattan in 2008, Curtis Kulig has come to know New York City inside and out. We've already seen the "Love Me" artist in action with NYLON TV and DKNY Jeans, and now he's sharing his favorite downtown Manhattan spots. So whether you're looking for a new dinner go-to or a place to hang out in the sunshine, check out Kulig's recommendations below. 
Best Neighborhood Restaurant: Jack's Wife Freda ( 224 Lafayette St.)
"I love the owners and the Peri-Peri Chicken is my favorite."
Best Place For A Mellow Afternoon: Russian Baths (268 E 10th St.)
"Best to have a steam on a rainy day."
Best Park: Columbus Park (67 Mulberry St)
"If you're up early you can catch the old people doing Tai Chi."
Best Place To Develop Photos: The Colorhouse (177 Lafayette St)
"For those who still like shooting film like I do." 
Best Place To Exercise: West Side Tennis Courts (West Houston and West Side Highway)
"I love playing tennis. It's the most underrated sport by far."
Best Place To Hang Out: Balthazar Benches (80 Spring St) 
"Croissant and a coffee and great people watching."
This post is sponsored, but we still love Curtis Kulig and DKNY Jeans! Obviously.