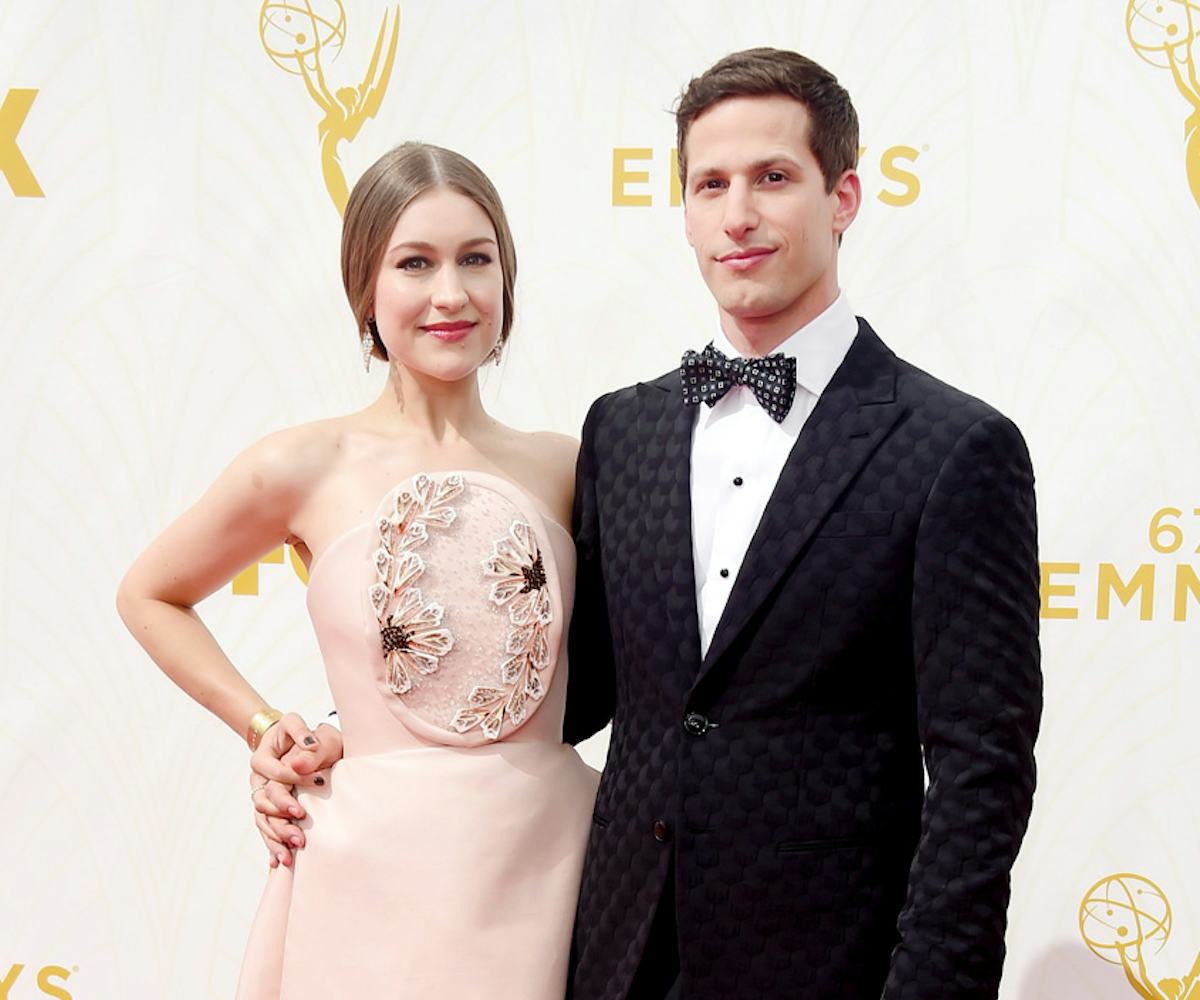 Photo by Frazer Harrison/Getty Images
the cutest couples on the emmys red carpet
The Emmy Awards is not only one of the most important nights for TV stars' careers, it's also one of Hollywood's biggest—and most glamorous—date nights. Getting dressed up to walk down the red carpet and have your photo taken in front of screaming fans isn't quite the ideal setting to share a romantic moment with your Number One, but it does create some ridiculously sweet photos of loved-up celebrity couples that make us feel warm and fuzzy inside.
Click through to see the cutest couples that walked the 2015 Emmy Awards red carpet, and collectively say "awww" with us.
Jordan Peele + Chelsea Peretti
Proof that humor is the key to wooing someone over. 
Joanna Newsom + Andy Samberg
Joanna and Andy are definitely not on a Lonely Island. 
Paul Dano + Zoe Kazan
The cool kids of the Emmys.
Ariel Winter + Laurent Claude Gaudette
The temperature wasn't the only thing hot on the red carpet.
Naomi Watts + Liev Schreiber
Naomi and Liev are all smiles for the cameras.
Ryan Murphy + David Miller
Couples that match together, stay together.
Claire Danes + Hugh Dancy
Claire and Hugh's attractiveness is off the charts.
Joanne Tucker + Adam Driver
Joanne and Adam have definitely been practicing their Blue Steel in the mirror together.
Sofia Vergara + Joe Manganiello
If there was an award for the hottest couple alive, Sofia and Joe would take home the prize.  
Natasha Lyonne + Fred Armisen
#RelationshipGoals.
Christina Hendricks + Geoffrey Arend 
Christina and Geoffrey give the cameras their best smizes.
David Benioff + Amanda Peet
The definition of Togetherness in the dictionary.
Peter Facinelli + Jamie Alexander
Peter and Jamie have "the look of love" down pat.
Siri Pinter + Carson Daly
Siri and Carson are that annoyingly adorable couple you secretly wish you could be.