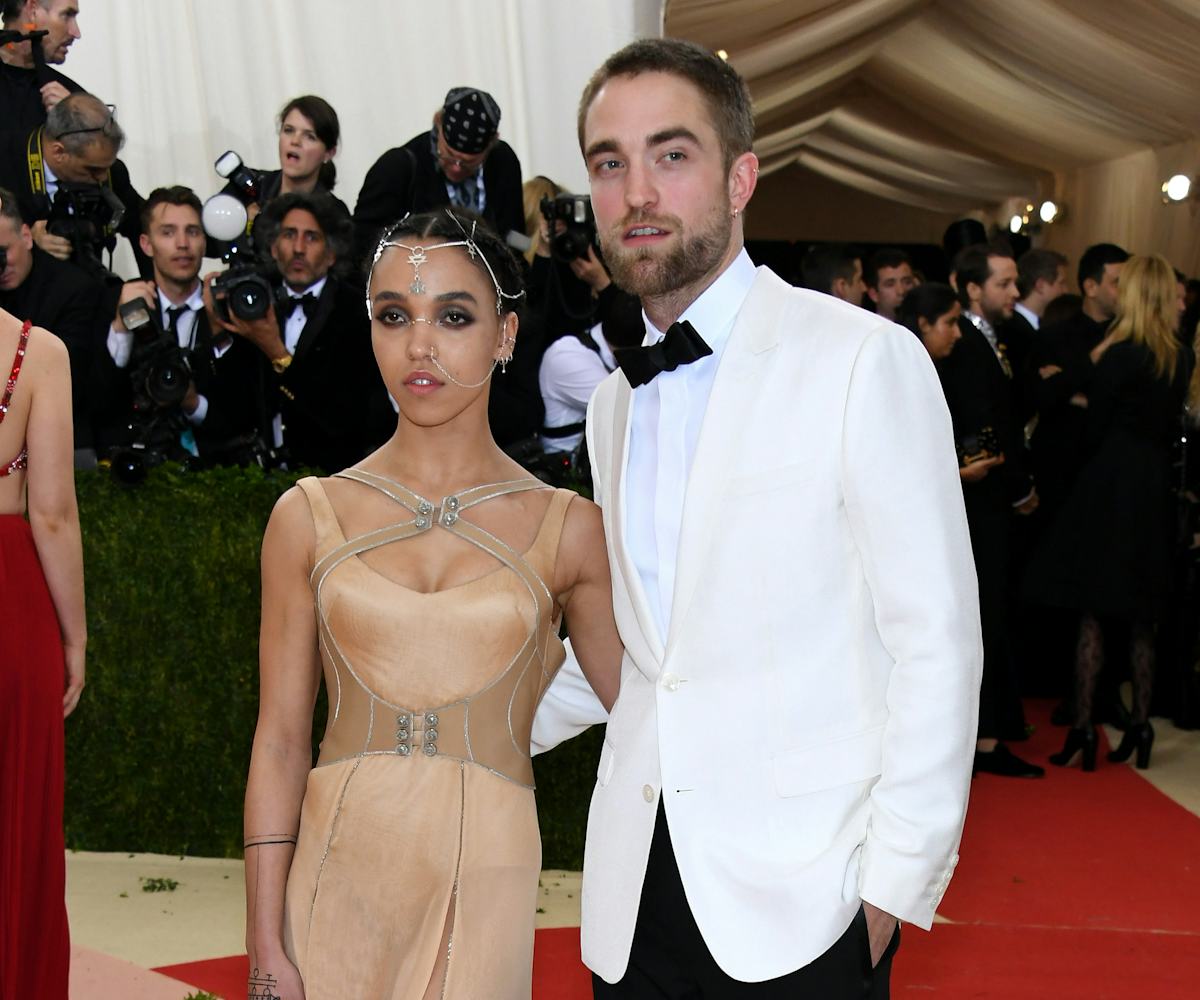 Photo by Larry Busacca/Getty Images
These Were The Cutest Celebrity Couples At The 2016 Met Gala
Romance on the red carpet
Mirror, mirror on the wall, who's the cutest couple of them all? There's no way to determine that for sure, but last night all of the hot items in Hollywood had us drooling over them on the red carpet at the Met Gala. Challenged with "Manus x Machina: Fashion in an Age of Technology" theme, some couples took the concept quite literally like Zigi—Zayn Malik + Gigi Hadid—while OG pairs like Kanye and Kim ignored it entirely by doing their own thing as usual.  
Landing on a best-dressed list is one thing—it's way easier to achieve solo, especially if you're Beyoncé—but if you and your partner can be on it together, that's a testament to the relationship itself. With all of those lights, cameras, and flashes coming at you, it can be a lot to deal with, but at least these couples have each other to lean on during peak fame. (Honestly, give them all a major round of applause.) 
We still can't believe that the Met Gala is actually over, though... It all happened so fast, and we want to relive it again. Click through the gallery to view our favorite couples from the star-studded event.
Gigi Hadid and Zayn Malik take their relationship—and theme parties—very seriously.
Kim Kardashian and Kanye West are the future, plain and simple.
Keith Urban worshipping Queen Nicole Kidman like the rest of us. That dress!
Zoe Saldana and Marco Perego look like they stepped on the set of a movie... Cinematic perfection at its finest.
Bella Hadid and The Weeknd know how to make an entrance, and this screams "I can't feel my face when I'm with you..." Okay, sorry but you were all thinking it too.
If this is what love at first sight looks like, Hannah Davis and Derek Jeter make us believe. Out of the ballpark these two.
By now, Robert Pattinson knows that it's best to be FKA twigs' arm candy for any and all events. All eyes are on her at all times. Stunning. 
Miles Teller and Keleigh Sperry make the red carpet look like a block party, except they're dressed to the nines.