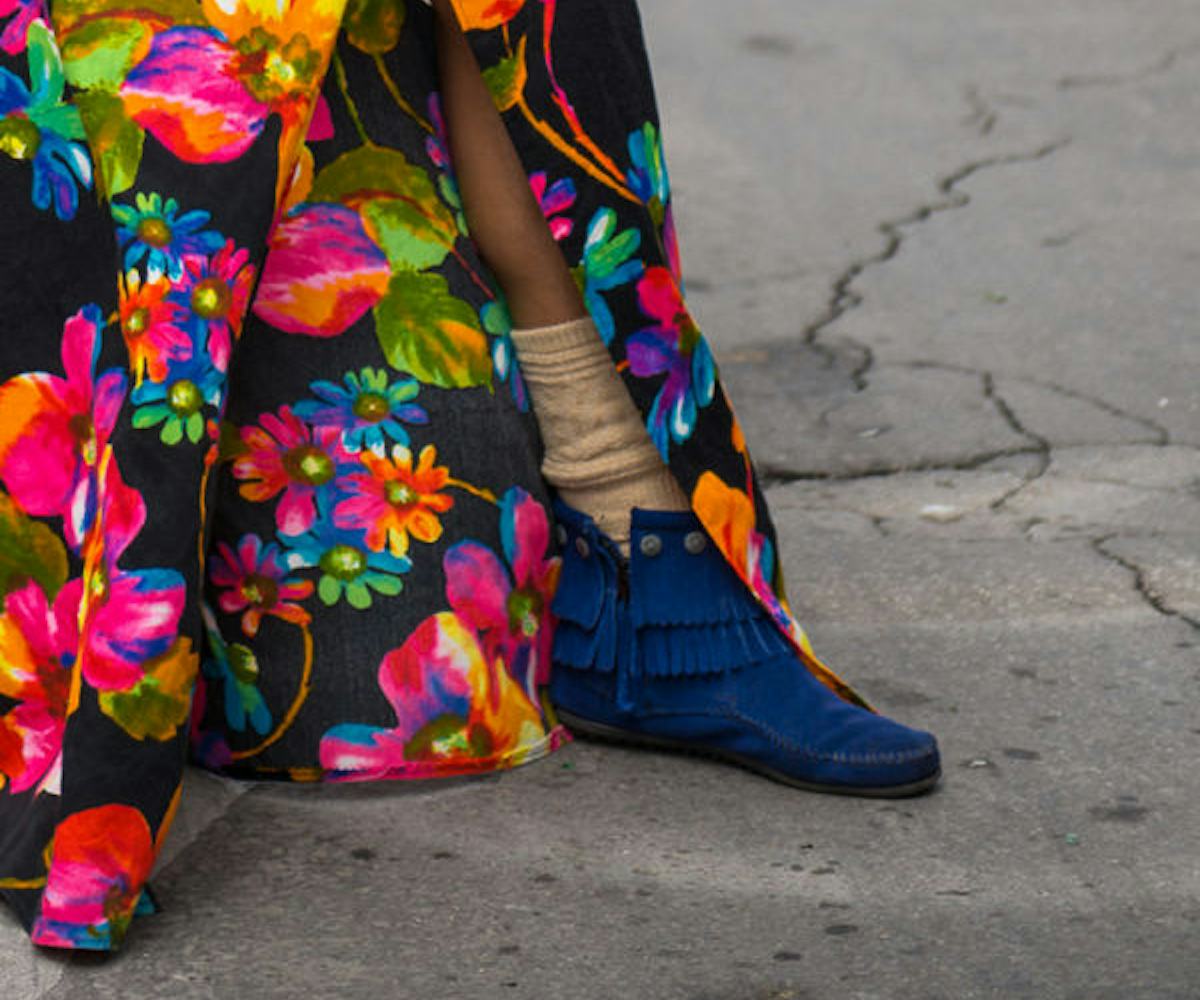 Photo by Jonah Rosenberg
12 "Ugly-Cute" Shoes To Rock This Summer
Styles so weird, we can't help but love them
We're all about things that are "ugly-cute." You know—pugs, baby hippos, etc. Things that are just so odd that they're actually really adorable.
Well, the same goes for our shoes. Turning to some of the best-dressed ladies we snapped over festival season for inspiration, we could help but notice some of the best "ugly-cute" shoe trends of the season.
Click through the gallery below to see some of our favorites. And don't worry, we included a list of similar styles that you can shop right now.
Flatform High-tops
Now don't get us wrong—flatform sneakers are great, but sometimes they make us look like we have clown feet. Still, we love them so.
Forever 21, Platform High-Tops, $34.90, available at Forever 21.
YRU, Pink Elevation Sky, $105, available at NYLONshop.
Vans, Sk8 Hi Platform Skate Shoe, $69.99, available at Vans.
Jelly Sandals
We loved them when we were five, and we still love them now. While the silhouette and material (usually pretty clear) may not be the most flattering in terms of the condition of our summer feet, they're still pretty damn adorable, especially in glittery, pastel shades.   
ASOS, For You Jelly Gladiator Sandals, $19.50, available at ASOS.
Juju, Cotton Candy Kyra Sandals, $62, available at Juju.
ModCloth, Saved By The Jelly Sandal in Chartreuse, $11.99, available at ModCloth.
Moccasin Boots
These boots tend to be pretty floppy and lacking in shape and support, but we love the boho vibe of a fringed and studded pair, especially when in a really unexpected color.    
Manitobah, Harvester Suede Unlined Moccasin, $99.99, available at Manitobah.
Minnetonka, Double Frige Side Zip Boot, $62.95, available at Minnetonka.   
Topshop, Africa Moccasin Boots, $100, available at Topshop.   
Slip-On Sneakers
While slip-on sneakers have been a thing (with a ton of flattering versions available), we love how the style is a super-cute mix of "workout sneaker" and "dad shoe."
Aldo, Trenia, $70, available at Aldo.
Reebok X The Jungle Book, Jungle Book Shere Khan Instapump Fury Sneakers, $200, available at Opening Ceremony.
Tory Burch, Rosas Embellished Sawtooth Slip-On Sneaker, $295, available at Tory Burch.