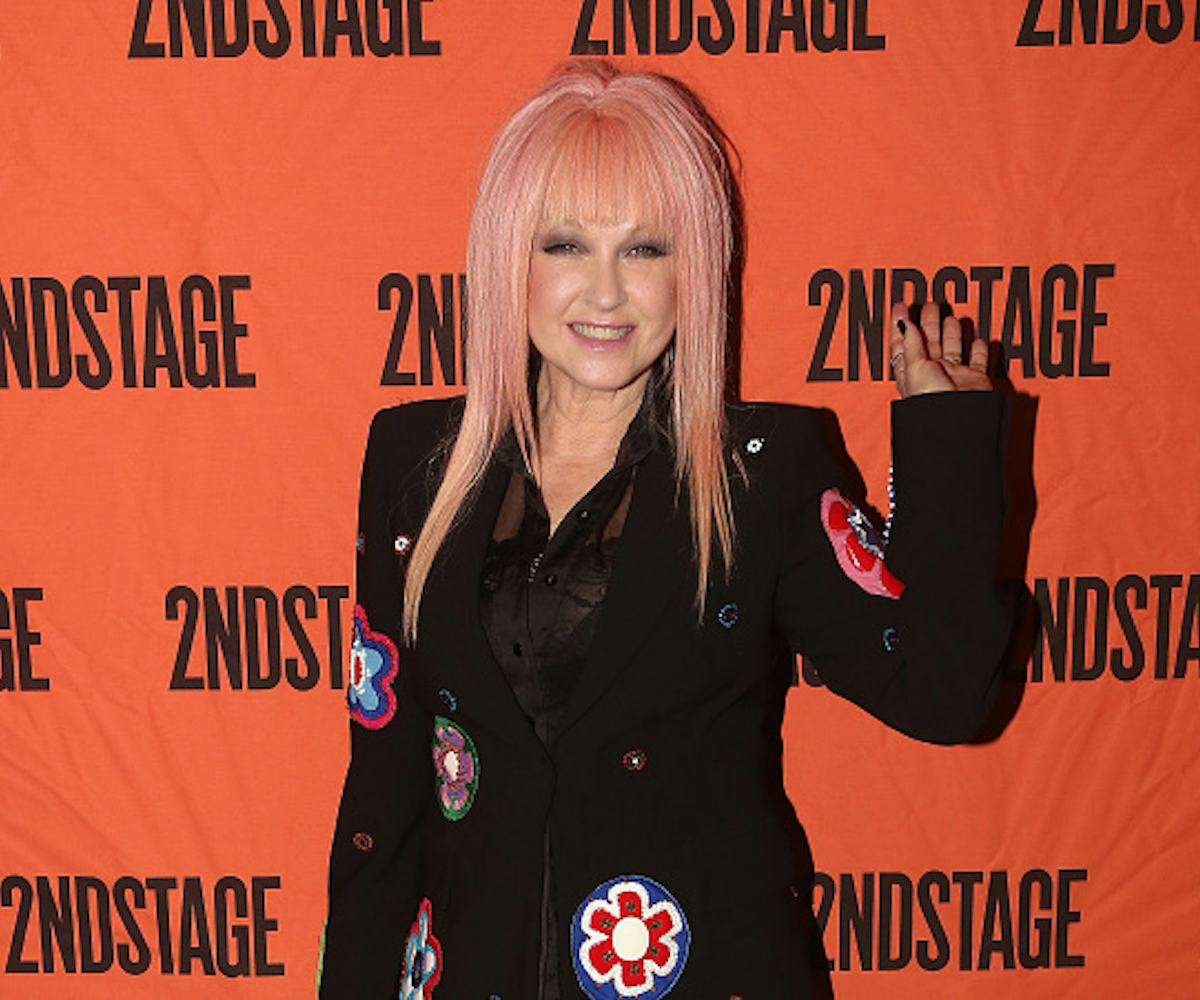 Photo by Bruce Glikas/Bruce Glikas/FilmMagic
Cyndi Lauper Is Writing The Music For "Working Girl" On Broadway
Girls just wanna crush the patriarchy
After writing the music for the Tony Award-winning "Kinky Boots," Cyndi Lauper announced she's now working on the score for a Broadway adaptation of the 1988 film Working Girl.
In the movie, Melanie Griffith plays a secretary at a mostly male Wall Street bank when she's asked to fill in for her boss, played by Sigourney Weaver. Harrison Ford plays her love interest in the film. The movie was nominated for six Academy Awards, including Best Picture.
Carly Simon's music was featured in the film, with one song, "Let the River Run," winning an Oscar for Best Original Song, but it's unclear if she'll be involved in the stage adaptation. Lauper will write the music and lyrics for the play, with New Girl writer Kim Rosenstock penning the book, according to The New York Times. 
The "Girls Just Want to Have Fun" singer said in a statement that she's excited about this upcoming project, as she really relates to Griffith's character in Working Girl.
"I love the film, and its story about a woman's very unconventional road to success in the '80s is something I know a lot about," Lauper said. "Women are still fighting for fundamental rights and equal pay!"
A draft of the book is expected soon, according to producers, and then Lauper can begin working on the score. Considering Lauper became the first solo woman to win the Tony for Best Score for her work on "Kinky Boots," the music definitely won't disappoint. 
Check out the trailer for the original Working Girl below, and enjoy some truly incredible '80s hair.