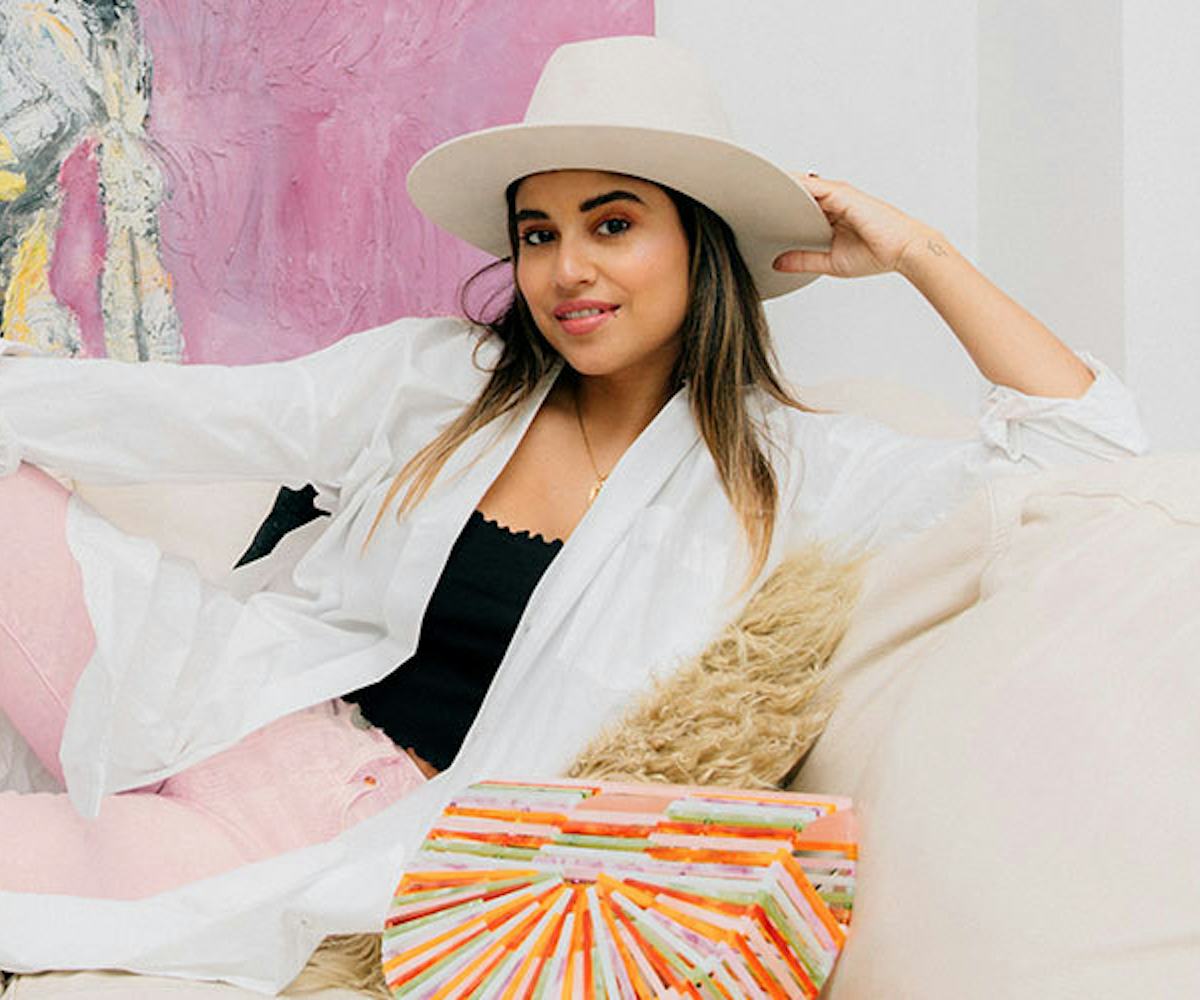 Photo by Daniela Spector
Four Fresh Ways To Rock Denim This Festival Season
Music festivals are playgrounds for personal style and experimentation. Each one you go to lends itself to a specific vibe, meaning there's ample opportunity to switch your look up and try something fun, fresh, and exciting. Regardless of which festival you go to, though, there are certain staples worth packing with you. We're talking denim, the tried-and-true material that gets better the more you wear it. Hell, we'd be lying if we said most of our go-to festival essentials weren't from Levi's.
Cyndi Ramirez, the founder of New York City's chillhouse, agrees. She always finds fun ways to style her denim must-haves for festival season. Comfort comes first in her book. "You have to be ready to layer up or down, especially in the desert because temperatures can drop drastically," she says.
We recently caught up with Ramirez as she preps for festival season, talking all things from the pieces she's going to take risks with to the Levi's Trucker Jacket she'll be living in. Though she loves how festivals are playgrounds for style experimentation, she thrives on her non-negotiables. "I always have a hat to protect my face from the sun," she says. Add that to her list of other essentials—face mist and a crossbody bag with an easy flap—and she's good to go for whichever festival she's got coming up next, comfort and all.
Check out what Ramirez is wearing this season and catch more of her style tips, below.
The Classic Power Uniform"You simply can't go wrong with a white denim jacket and black denim jeans—classic and extremely versatile," Ramirez says. "Plus, you can drape the jacket over your shoulders should the temperatures permit."
Levi's®, Altered Zip Trucker Jacket, $128, available at Levi's; 501® Skinny Jeans in 'Black Slate,' $98, available at Levi's.
The Statement JeanA strong jean moment makes festival dressing easy: bold on the bottom and classic on top. This year, Ramirez is turning to these Levi's Made & Crafted split-seam jeans. "I'm obsessed with them," she says. "They're a statement piece, no extra fluff necessary." She adds, "I would wear these every day if every day were festival season." Same!
Levi's®, Altered Zip Trucker Jacket, $128, available at Levi's; Arrow Split-Seam Jeans, $248, available at Levi's.
The Comfort Over Everythang Look"These jeans are the most comfortable jeans in the world," Ramirez says. "The slight stretch allows for movement, plus the soft pink tone is a fun color to style." Ramirez loves to pair these jeans with light pastels or a white button-down and a cowgirl hat; they make jumping from stage to stage a breeze.
Levi's®, 501® Skinny Jeans in 'Light Lilac', $98, available at Levi's.
Hello, Kimono"I'm super into kimono-style silhouettes as of late," Ramirez says. "This one is comfortable, airy, and is a perfect layering companion. It's especially perfect for those evening festivals where it may get a bit nippy and I need something to throw over my go-to 501 shorts."
Levi's®, Kimono, $298, available at Levi's.