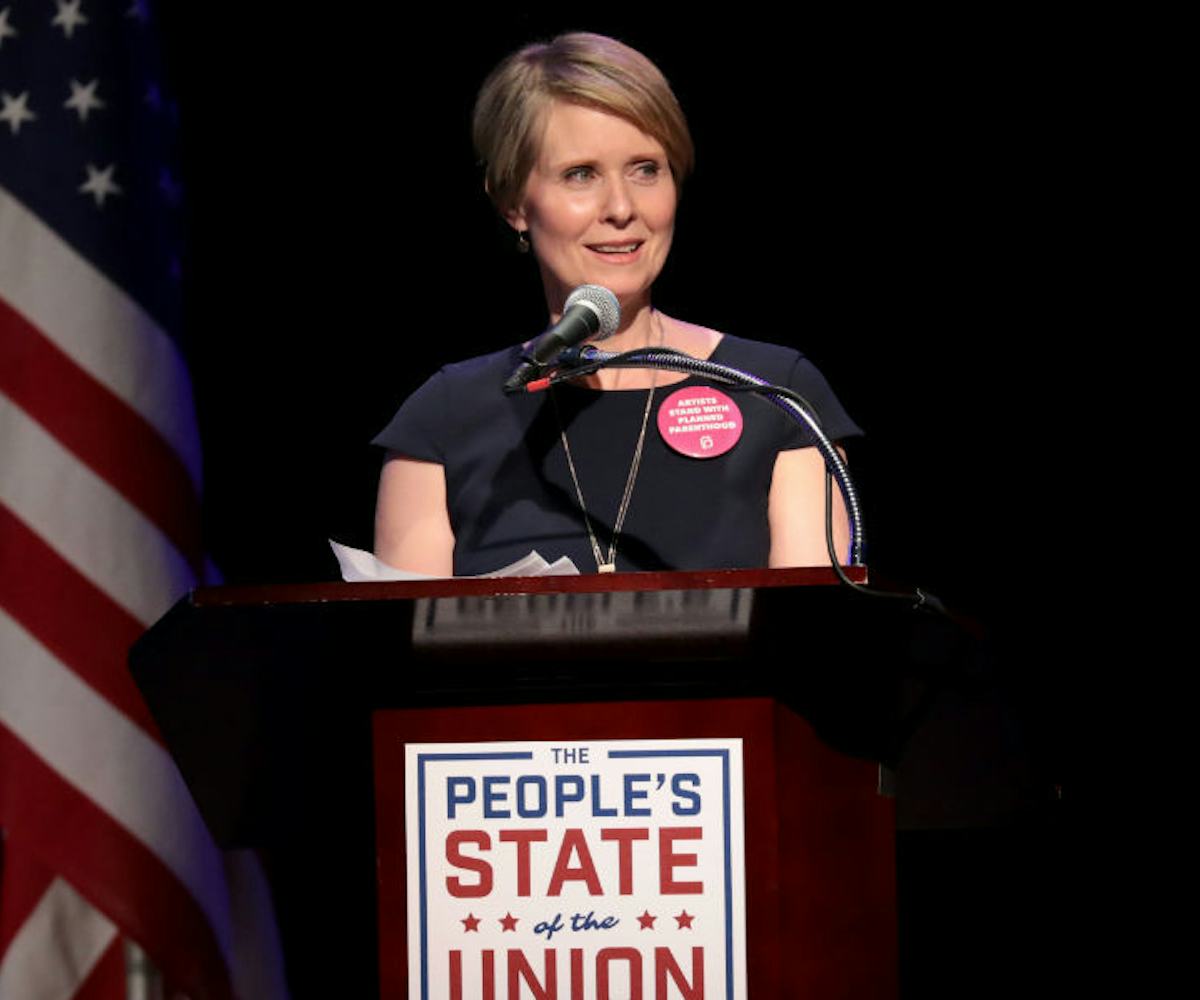 Photo by Cindy Ord/Getty Images for We Stand United.
Cynthia Nixon Released 'Sex And The City'-Themed Campaign Merch
We should all be Mirandas!
For Sex and the City fans, Cynthia Nixon will first and foremost be Miranda Hobbes, which isn't a bad thing. After all, she's one of the best characters on the show. There was a question of whether or not she would lean into her acting past when she first announced she was running for governor of New York. Now, it looks like she is—and we're here for it.
Nixon announced yesterday that her campaign is releasing Sex and the City-themed merchandise. The t-shirts, tote bags, and baseball caps were designed by the team behind the @everyoutfitonstc Instagram account and include phrases like "I'm A Miranda Governor" and "I'm A Miranda And I'm Voting For Cynthia Nixon." The pieces arrived on the eve of the 20th anniversary of the HBO airing of the first episode because, boy, does Nixon know how to tap into the nostalgia of New Yorkers.  
You can purchase the campaign merchandise for a limited time, here.