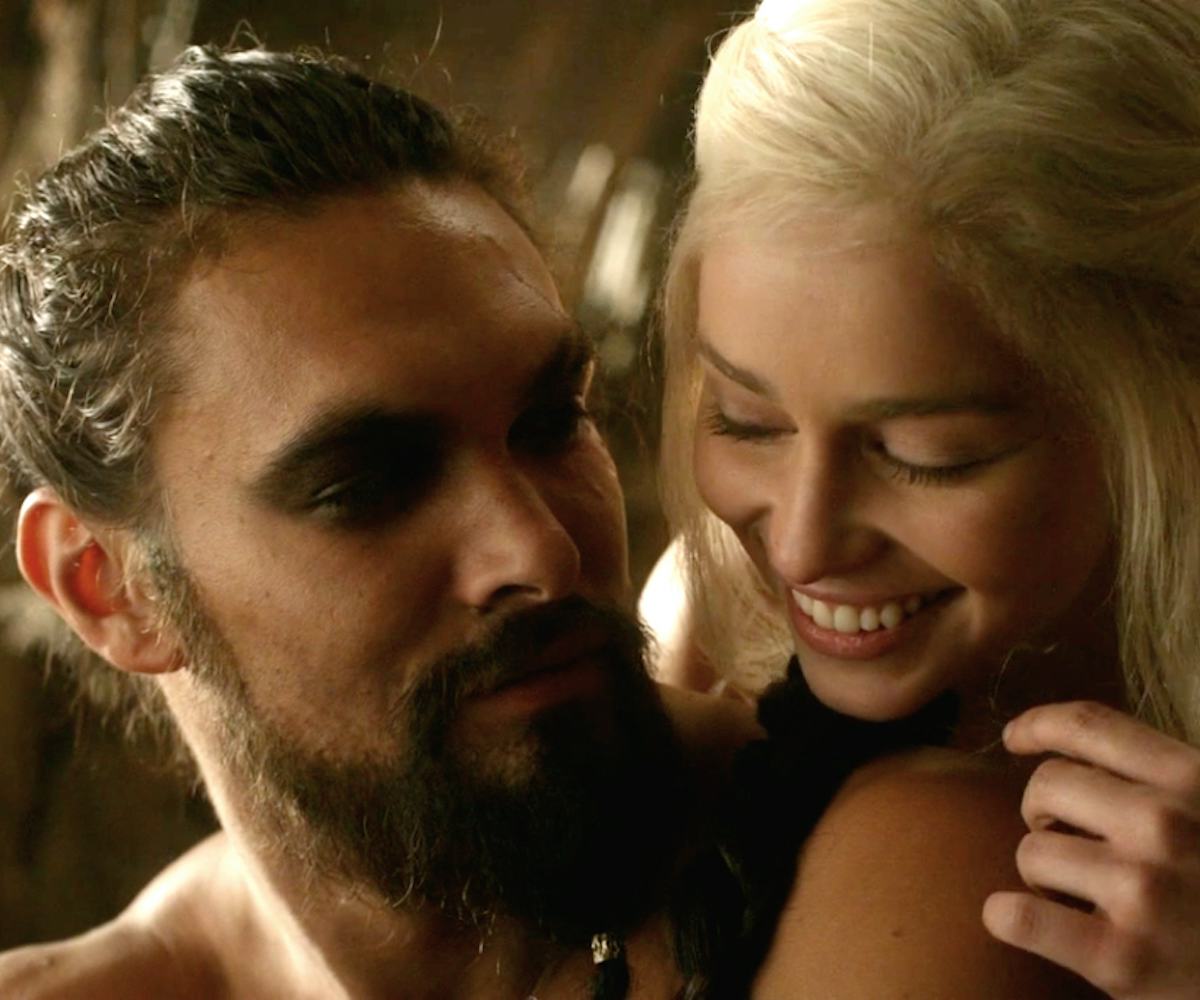 Image Courtesy HBO
Love Never Dies: Daenerys And Drogo Are Together Again
paris fashion week sees khaleesi and khal reunite.
While death will separate the late Khal Drogo from Moon of His Life Daenerys Targaryen until "the sun rises in the west and sets in the east," it can't stop former Game of Thrones cast mates and apparent close buds Emilia Clarke and Jason Momoa from sharing some quality time. 
In these Instagram photos captured during Paris Fashion Week, Khalessi and her Sun and Stars are all smiles and with a good deal of hugging. Even though the IRL owner of Momoa's heart is Lisa Bonet, Clarke still hashtagged one of these adorable shots "#Momoaloveforlifebaby". Aww. She also tagged the same shot with "#nomorebeerleftinparis #bestdresseddothraki". And we officially can't remember the last time we so thoroughly felt FOMO. 
(Via The Huffington Post)