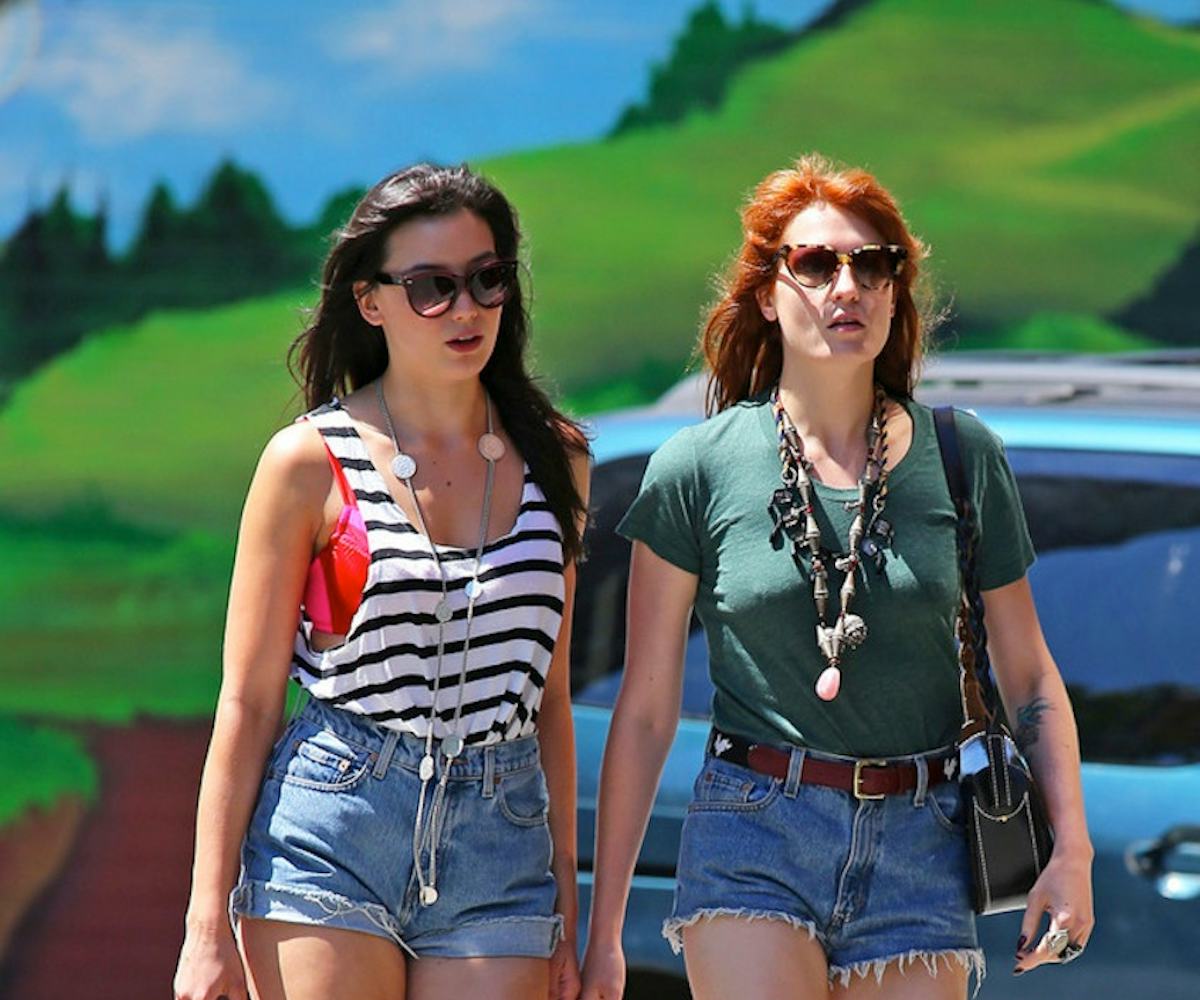 good idea or bad idea: dress like your bestie
How do you make your BFF-dom known to the world? Are you a traditionalist with friendship bracelets, or do you go a more crazy route and dress up as Romy and Michelle on the reg?
Daisy Lowe and Florence Welch have their own technique for letting everyone know they're buds: wearing matching jean shorts. The British besties went for a walk (in unison) in the New York City's East Village yesterday in coordinating cutoffs. Lowe paired hers with an oversized, striped tank, pink bra, and black Mary-Janes while Welch threw on a green T-shirt, chunky necklace, and snakeskin loafers. Their purses are practically large and small versions of the same black satchel, and, yes, they are both wearing cat-eye sunnies. Do you think they called each other in the morning to plan it out, or are they just that in sync?
The dangerous part of getting all matchy-matchy with your homegirl, though, is that it's pretty much asking to be the main image on a tabloid's "Who Wore It Better?" page. Nobody wants to be put up against their best friend. So, what do you think of dressing double with your BFF: good idea or bad idea?