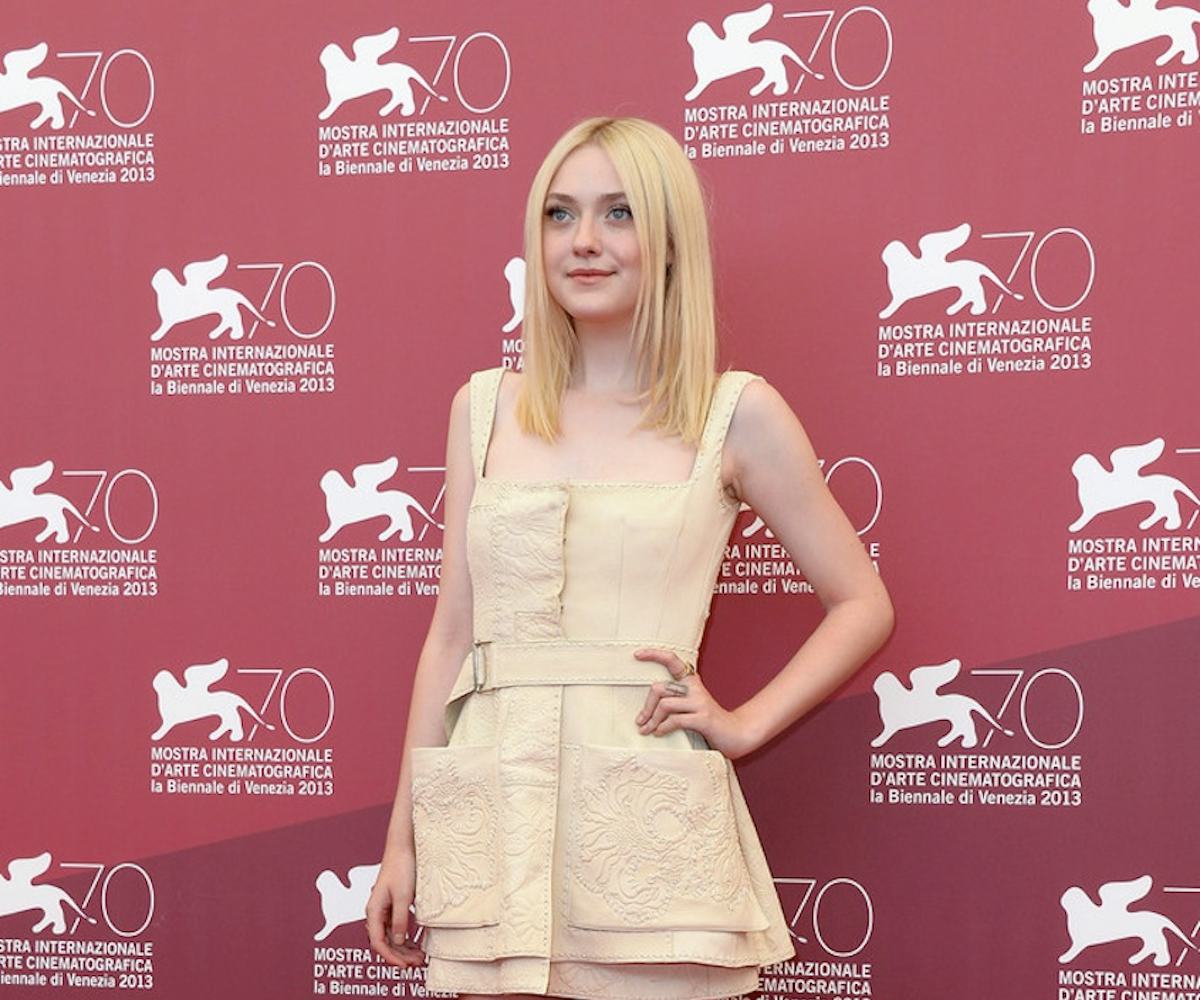 best dressed: dakota fanning
pretty and pink and pastel.
It's easy to be a little afraid of pastel pink. The color is cotton candy sweet and has potential to make even the most badass of babes look like a tween.
Of course, Dakota Fanning has never been afraid of anything, especially when it comes to her wardrobe. The actress threw on an Alexander McQueen dress and Rupert Sanderson pumps for a screening of her upcoming film Night Moves, and didn't think once about being washed out by matching her dress to her skintone or looking way younger than her age.
The secret to her success is getting a dress that's architectural and slightly patterned (something a little cooler than your standard baby pink prom faire), and adding in contrast color heels and think winged eyeliner. A cinched waist doesn't hurt either.
Try out Fanning's look with our picks. We promise, pastels are a good thing. 
MUST: American Apparel Belt in Apricot – $30
TRUST: Topshop Pink Dress – $130