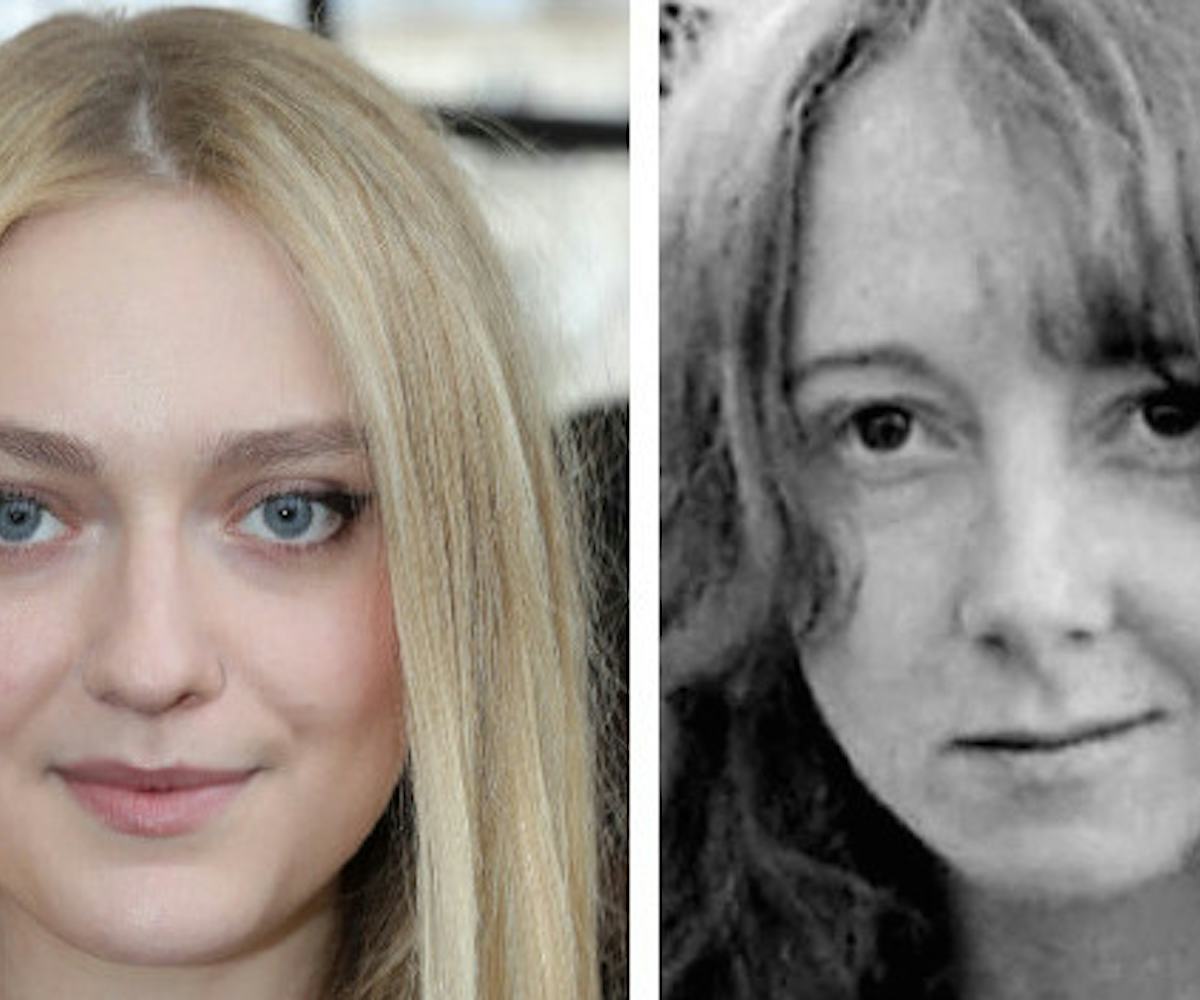 Photo by Vittorio Zunino Celotto/Getty Images; Screenshot via YouTube
Dakota Fanning Will Be A Manson Family Disciple In Quentin Tarantino's Film
She's set to play Squeaky Fromme
Dakota Fanning is set to appear in Quentin Tarantino's forthcoming film, Once Upon a Time in Hollywood.
According to Deadline, Fanning is set to play Manson family disciple Squeaky Fromme. Fromme is best known for her 1975 attempt to assassinate then-President Gerald R. Ford
Damian Lewis, Emile Hirsch, and Riverdale's Luke Perry (a.k.a., Fred Andrews) have also joined the project in supporting roles.
Once Upon a Time in Hollywood will be Tarantino's take on the infamous murder of Sharon Tate—the wife of director Roman Polanski, who was murdered while eight-and-a-half months pregnant—by cult leader Charles Manson's followers in 1969. It has previously "been referred to as a Pulp Fiction-like tapestry of stories set in L.A. in the summer of 1969, at the height of hippy Hollywood," per Deadline. 
Margot Robbie will play Tate. The film will also star Leonardo DiCaprio as Rick Dalton, a former Western star and Tate's neighbor, and Brad Pitt as Dalton's stunt double, Cliff Booth.
Once Upon a Time in Hollywood is currently set for release on August 9, 2019.