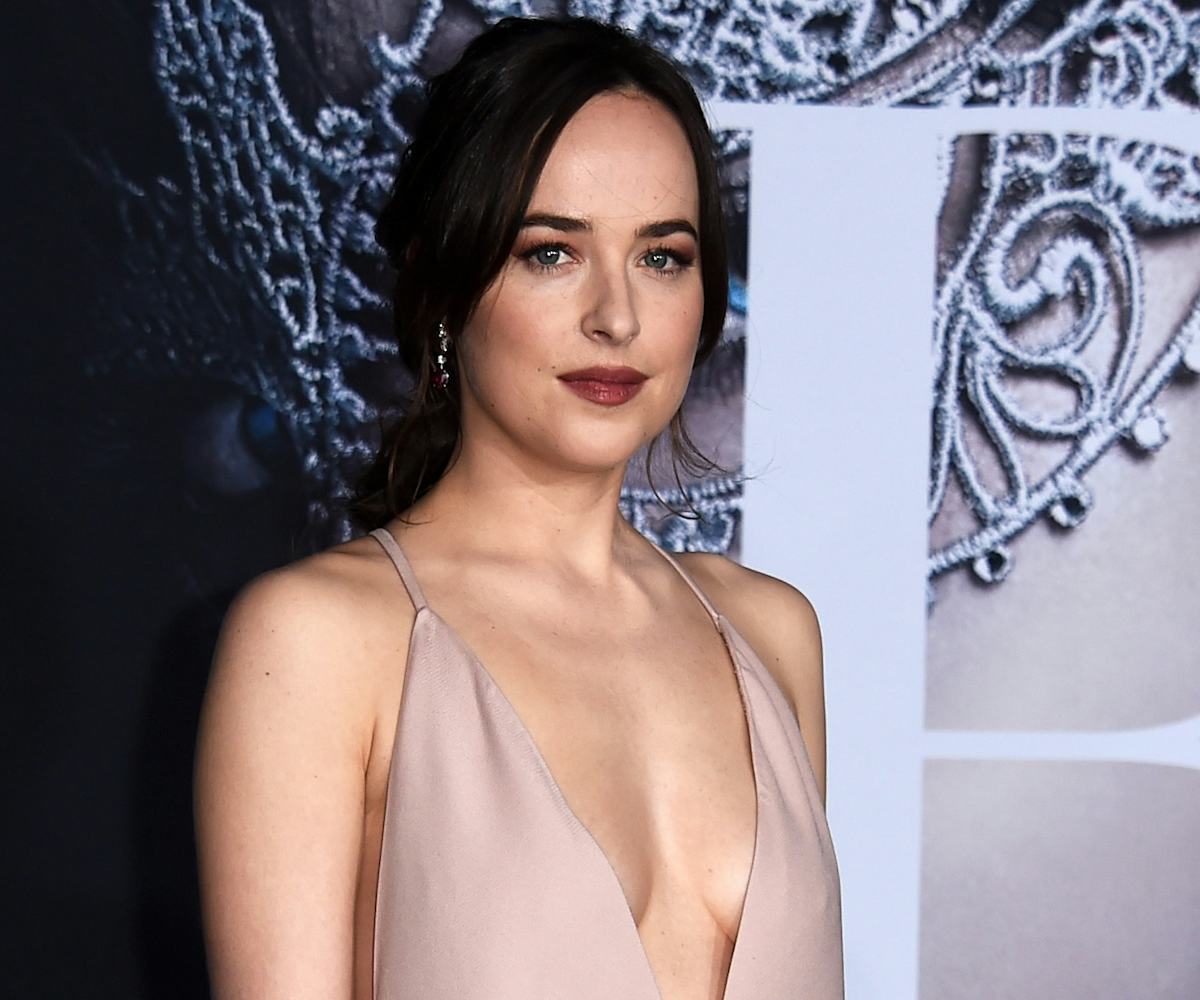 Photo by Alberto E. Rodriguez/Getty Images
Dakota Johnson Went To Therapy After Her New Horror Film "Fucked Me Up"
'Suspiria' also stars Chloë Grace Moretz and Mia Goth
CinemaCon attendees got their first look at the highly-anticipated Suspiria remake yesterday, and, judging by the social media reactions, it's going to be one of the more "sickening" and "disturbing" films to premiere this year.
A huge tonal shift for director Luca Guadagnino—yes, of the Call Me By Your Name fame—the film has a host of big names attached to it, including Tilda Swinton, Chloë Grace Moretz, Mia Goth, and Dakota Johnson. A remake of Dario Argento's 1977 horror classic, it stars Johnson as an American ballet student who quickly discovers that the backstory of Madame Blanc's prestigious dance school is a lot darker than one would expect. 
The clip, shown by Amazon and Guadagnino yesterday (during lunch, no less), that had everyone talking, apparently, involved a very "traumatizing" scene in which a dancer is thrown about a mirrored rehearsal space by an unseen force that ends up cracking her body in half. 
"She is like, torn apart. Spitting, urinating, bleeding," LA Times journalist Amy Kaufman wrote. "It's... A lot." Another viewer said their tablemate "threw their napkin down, said 'uh, no', and walked out," while Collider editor-in-chief, Steven Weintraub, tweeted that "people at my table turned away from the screen. All I can say is it's beyond extreme and gross and I need to see more."
However, CinemaCon viewers weren't the only ones disturbed by the film. Johnson previously opened up about having to seek therapy after filming. In an interview with Elle, she said that making the movie, "fucked me up so much that I had to go to therapy." 
The release date for Suspiria has yet to be confirmed.